29 Jul 2023
From Highlight to Highlight
© SF / Marco Borrelli
Sensational guest performances,
young conductors,
Performances with tradition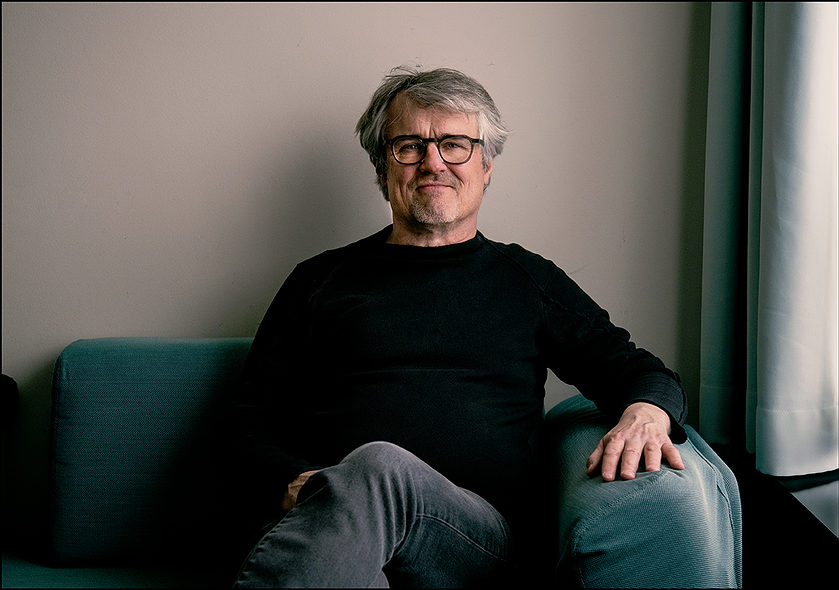 Confrontation, redefinition, with barbs, but without stylistic blinders: guest orchestras and conductors in Salzburg.
The opening of this year's Salzburg summer is truly worthy of a festival: the Ouverture spirituelle begins on 20 July with a performance of Olivier Messiaen's last great work, Éclairs sur l'Au-Delà. The SWR Symphony Orchestra under Ingo Metzmacher's baton mobilizes an enormous cast, the likes of which are hard to come by in musical life outside the confines of festivals: the composer demands no less than ten flutes for his work, and the regular forces of the romantic symphony orchestra are flanked, as always with Messiaen, by innumerable percussion instruments – all for the greater glory of God. This, too, is a given with Messiaen. His deeply-held Catholic faith is reflected in all his works, most of all in this symphonic opus summum, written during the last years of Messiaen's life and first performed by the New York Philharmonic under Zubin Mehta. It was the last of the imposing Messiaen premieres, the inner and outer dimensions of which invariably proved overwhelming for both cast and audience.
Controversial events. The Salzburg Festival has often stood up to be measured against Messiaen's immense expectations; his gigantic opera about St. Francis of Assisi was partially presented here in concert (once with Dietrich Fischer-Dieskau) and later even twice in a sumptuous production at the Felsenreitschule. Éclairs sur l'Au-Delà are almost also a déja-vu experience for Salzburg cognoscenti, in keeping with the motto of artistic director Markus Hinterhäuser, who likes to rekindle discussions about former successes, but also controversial events in Festival history.
Just as he aims to make the confrontation with decisive moments in cultural history visible and audible. Thus, the Ouverture spirituelle during the last days of July consciously juxtaposes contemporaries and icons of music history, for example Heinrich Schütz and Sofia Gubaidulina (20/21 July), filmmaker Derek Jarman (22 July) and the baroque masters Monteverdi, Steffani and Biber (23 July), Victoria, Vivier, Sciarrino and Grisey (23 July), Ligeti and Mozart (24 July), but also John Cage (24 July), Orlando di Lasso and Wolfgang Rihm, Berio and Sciarrino (25 July), before Joseph Haydn's Schöpfung (Creation) under the baton of Jordi Savall marks the end point of the Ouverture at the Felsenreitschule on 26 July.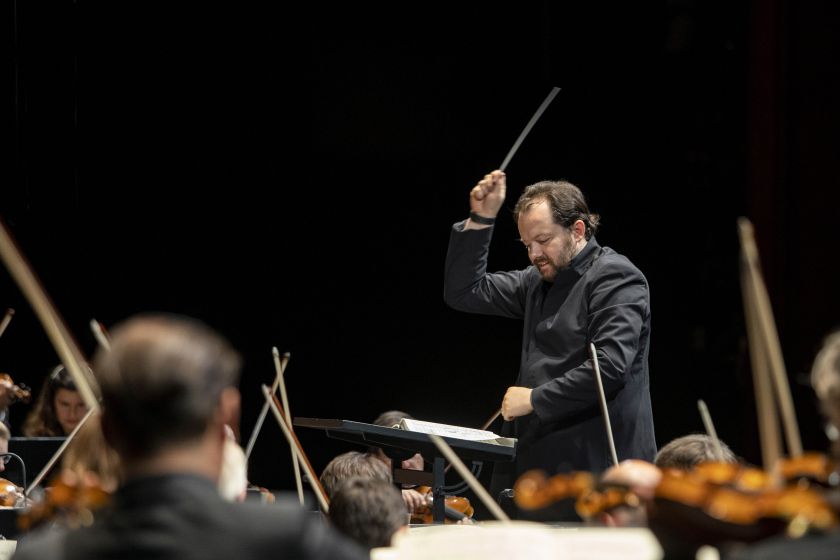 Officially, the performance of Johannes Brahms' Ein deutsches Requiem with Elsa Dreisig, Michael Volle and the Wiener Singverein under Christian Thielemann is still part of the Ouverture, but it also opens the series of concerts by the Vienna Philharmonic (28/30 July), traditionally the backbone of the symphonic Festival programme. The series continues with two concerts under Andris Nelsons (5/6 Aug.) in which Augustin Hadelich plays the Violin Concerto by Alban Berg and Christiane Karg sings the soprano solo in Gustav Mahler's Fourth Symphony. Riccardo Muti, following tradition, conducts the Vienna Philharmonic three times: on 13, 14 and 15 August, he leads performances of two of the Quattro pezzi sacri by Giuseppe Verdi (with the Vienna State Opera Chorus) and the Seventh Symphony by Anton Bruckner.
That still breathes a bit of the spirit of the Ouverture spirituelle, a spirit Franz Welser-Möst also invokes when he leads the Vienna Philharmonic (20/21 Aug.) in two of György Ligeti's picturesque orchestral portraits (Atmosphères and Lontano), confronting them with Richard Strauss' Metamorphosen and the tone poem Also sprach Zarathustra.
One of the most exciting conductors of the younger generation conducts the Vienna Philharmonic's last Festival concert in the summer of 2023 (29 Aug.): Jakub Hrůša accompanies Igor Levit in Johannes Brahms' Second Piano Concerto and also brings Antonín Dvořák's Eighth Symphony from his homeland – the programme thus combines two works that may count among the "lighter" masterworks of musical romanticism, exuding a positive hue, but upon closer examination are full of barbs and dramatic twists and turns.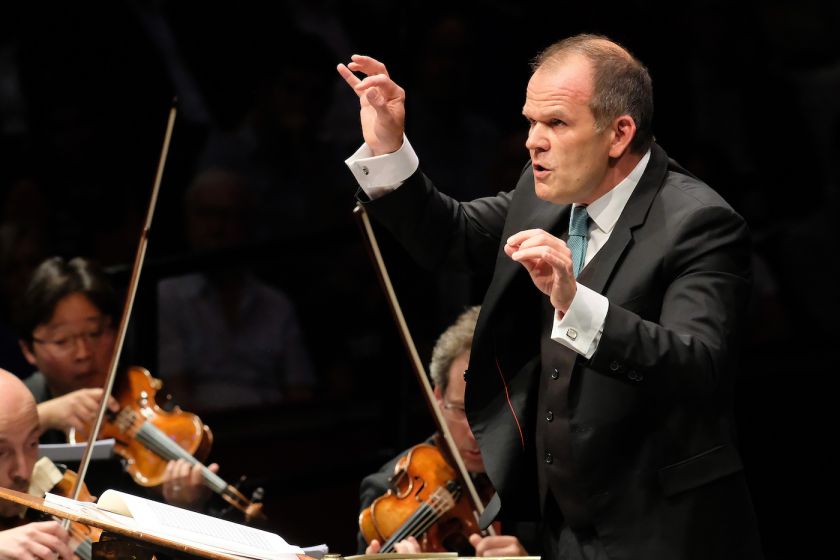 A special guest appearance is the debut of François-Xavier Roth with his ensemble Les Siècles. This community of musicians has made a name for itself by applying the principles of historically informed performance practice to repertoire reaching far into the 20th century. Roth and his musicians introduce themselves in Salzburg with music by Ligeti (on 2 Aug. at 7 pm), only to perform an all-Mozart programme with the pianist Alexander Melnikov immediately afterwards (at 10 pm). Another instance of the same philosophy is Jordi Savall and his Concert des Nations, who combine Haydn's Schöpfung (Creation) with symphonies by Ludwig van Beethoven (7 and 9 Aug.). Almost at the same time, Teodor Currentzis conducts his new Utopia ensemble in two performances of Mozart's Mass in C-minor at the Abbey of St. Peter – and we may safely assume that this old Salzburg Festival tradition will be illuminated anew by these performers.
Meaningful memories. One of the most prominent young female conductors, Elim Chan, makes her Festival debut at the helm of the ORF Radio Symphony Orchestra Vienna (on 12 Aug.) – presenting a programme of two Russian masters of the 20th century, a suite from Sergey Prokofiev's Romeo and Juliette and Sergey Rachmaninoff's Symphonic Dances.
The two youth orchestras who have regularly performed at the Festival district for years also return this summer: the West-Eastern Divan Orchestra under Daniel Barenboim (17 Aug.) accompanies Martha Argerich in Chopin's Piano Concerto in E-minor and adds Brahms' Second Symphony after the interval – another apparently "sunny" piece with several abysses! And on that subject, the Gustav Mahler Jugendorchester under Jakub Hrůša plays the Ninth Symphony by its namesake (20 Aug.), one of the most complex and moving documents of late romanticism as it was stylistically teetering on the edge to musical modernism.
Longtime Festival attendees associate meaningful memories with this symphony: when Mahler was first adopted by the dominant Festival maestro Herbert von Karajan, it was particularly this Ninth Symphony, with its finale bidding farewell to the world in a fading pianissimo, that formed an unforgettable high point. At the time, in the early 1980s, the annual visits by Karajan's Berlin Philharmonic had already become a tradition. All of Karajan's successors have upheld it.
The current chief conductor of the Berlin Philharmonic, Kirill Petrenko, also presents two concerts at the Grosses Festspielhaus at the end of August. These rise to the dramaturgical challenge posed by this year's programming and the Festival's traditions: on the first evening (27 Aug.) he reminds us, before the widely-performed Heldenleben by Festival founder Richard Strauss, that this year should see the celebration of the 150th birthday of Strauss' contemporary Max Reger. With his Mozart Variations, Petrenko dusts off a work which was among the most frequently performed pieces of German late romanticism only half a century ago, and is now completely forgotten. On the second evening – as in several concerts of this Festival summer – musical worlds collide again: Beethoven's Eighth Symphony, the Haydn Variations by Johannes Brahms, a work on a theme that is not by Haydn, but represents the romantic Brahms' profound exploration of the classical form of variations – and finally: the same undertaking from the perspective of the "father of modernism", Arnold Schoenberg: in his Variations for Orchestra Op. 31, he presented the first attempt to use his controversial "twelve-tone method" in an extensive symphonic work.
International discussion. In this undertaking, the Berlin Philharmonic was his midwife, giving the first performance of the Variations under the baton of its legendary chief conductor Wilhelm Furtwängler. Decades later, under Furtwängler's successor Herbert von Karajan, the orchestra presented a uniquely transparent, much-acclaimed recording of Schoenberg's Opus 31.
Grappling with this seminal work of the Second Viennese School has not become easier since. All the more intriguing that the Berlin Philharmonic under Petrenko is now offering this difficult work up for international discussion again. Since taking up his position, Petrenko's programmatic approach has seen the orchestra perform several works of that epoch that receive too little attention. It does so without stylistic or aesthetic blinders: this time, Reger and Schoenberg frame our vision.
Finally, the Boston Symphony Orchestra complements this notion of openness and artistic broadness of vision in the last orchestra concert of the 2023 Salzburg Festival on 31 August, featuring performances of the ballet music Petrouchka by Schoenberg's antagonist Igor Stravinsky as well as a novelty: the master of film music, John Williams, has written a new, his Second Violin Concerto: none other than Anne-Sophie Mutter plays the solo part. She is a real "Salzburger" as her Festival participation is concerned: since her debut as a teenager, this violinist has become a fixture of the summer programme.
Wilhelm Sinkovicz
Translation: Alexa Nieschlag
First published on 20.05. 2023 in Die Presse Kultur Spezial: Salzburger Festspiele