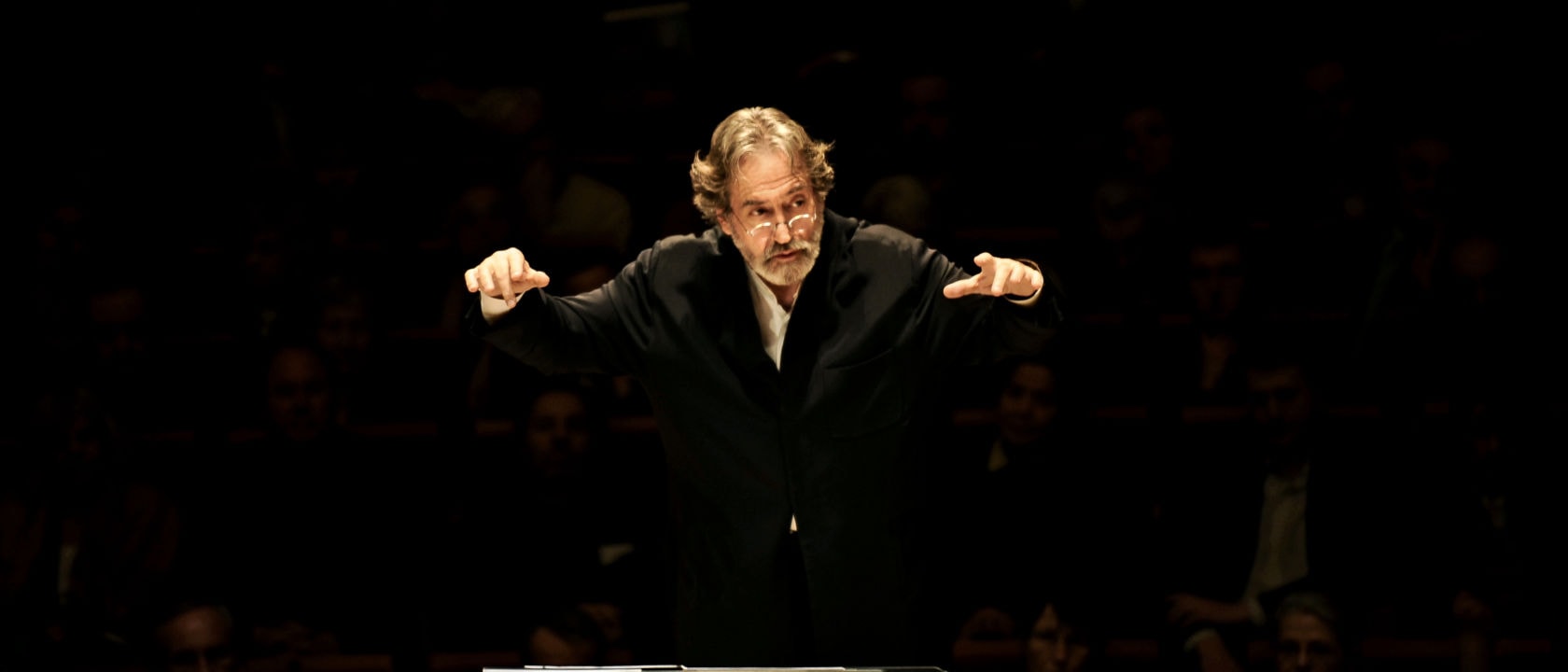 Current as of August 2023
Jordi Savall is one of the most versatile musical personalities of his generation. For more than fifty years he has delighted the world with musical marvels. He is a devoted researcher of early music, which he interprets and performs both as a viola da gamba player and as a conductor. His performances, and his work as a teacher, researcher and instigator of projects, have contributed significantly to the reappraisal of early music. With Montserrat Figueras he founded Hespèrion XXI (1974), La Capella Reial de Catalunya (1987) and Le Concert des Nations (1989). With these ensembles he has created and explored a musical universe full of emotion and beauty, which for decades he has shared with millions of early-music lovers worldwide.
Through his participation in Alain Corneau's film Tous les matins du monde (for which he won a César Award for Best Music), his intensive concert activities and his numerous recordings – including for his own label ALIA VOX, which he founded with Montserrat Figueras in 1998 – Jordi Savall has proved that early music does not have to be elitist, and can always speak to a wide, diverse audience of all ages. Among his many projects, his seminal role in the re-discovery, performances and recordings of Vicente Martín y Soler's Una cosa rara and Il burbero di buon cuore deserves a special mention.
During his career, Savall has made more than 230 recordings, and won numerous awards including Midem Classical Awards, International Classical Music Awards and a Grammy. His repertory reaches from the music of the Middle Ages to that of the Renaissance, and on to Baroque and Classical compositions, with a special emphasis on the Iberian and Mediterranean musical traditions. Through his concert programmes and recordings, music has become a means by which peace and understanding can be established between different, sometimes hostile peoples and cultures. For this reason, Jordi Savall was named European Union Ambassador for Intercultural Dialogue in 2008, and, together with Montserrat Figueras, 'Artist for Peace' in UNESCO's Goodwill Ambassadors Programme.
To mark the 250th birthday of Ludwig van Beethoven, Jordi Savall recorded the complete cycle of the composer's symphonies with Le Concert des Nations in 2020/21, released on two albums under the title Beethoven Révolution. The second album won the 2022 German Record Critics' Award for best orchestral recording.
Jordi Savall's musical achievements have led him to win the highest national and international awards. He holds honorary doctorates from the universities of Évora, Barcelona, Leuven, Basel and Utrecht. The French Republic has given him the title of Chevalier de la Légion d'honneur, and in 2010 he was awarded the Praetorius Music Prize (in the category 'International Music Prize for Peace') from Lower Saxony's Ministry of Science and Culture. He has also been awarded the Gold Medal of the Generalitat de Catalunya, and in 2012 he won Denmark's Léonie Sonning Music Prize: the equivalent to a Nobel Prize in the music world. Jordi Savall is an honorary member of the Royal Philharmonic Society, the Royal Swedish Academy of Music and the Accademia Nazionale di Santa Cecilia (Rome).
'Jordi Savall testifies to a common cultural inheritance of infinite variety. He is a man for our times'. (The Guardian, 2011)