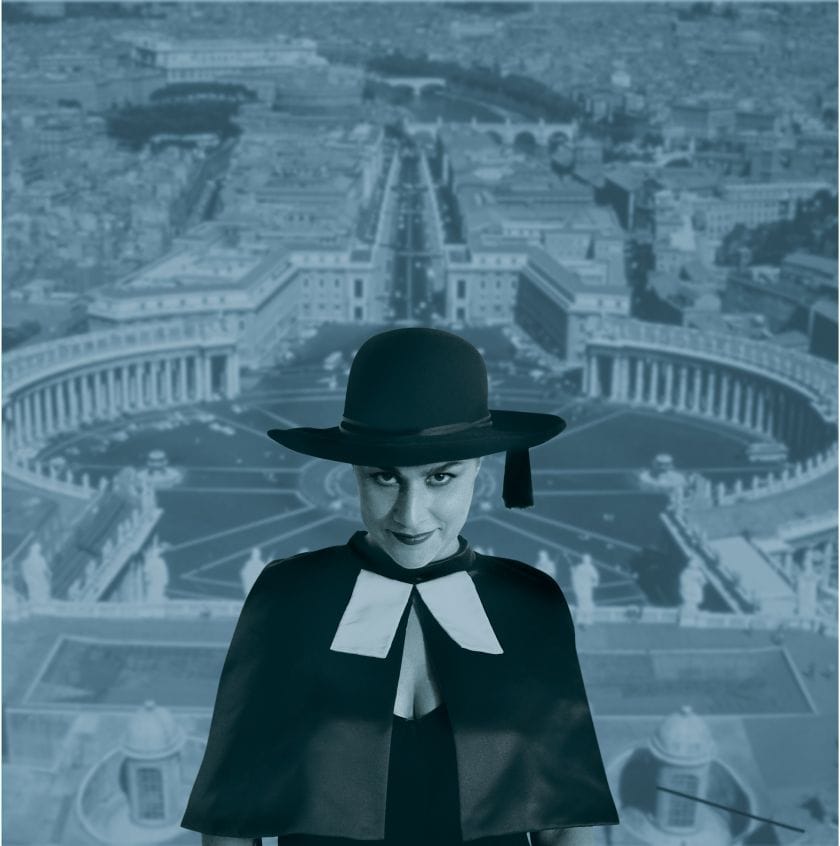 In 2021 I would like to pay special homage to Rome, my beloved home town. Completing 150 years as the capital of modern Italy, Rome retains its contradictory identities, one of proud splendour and the other of decadence and decay. Throughout all times, and despite having repeatedly been declared dead, the city has lived up to its epithet as the Eternal City and is still going strong.
Rome is one of those places that make dreams converge: in our mind life is easy in Rome, the scenery wonderful, people friendly, the food exquisite. Its culture is breathtaking and history palpable wherever we stop and look. We see Rome's magnificence in its radiant marble buildings and dark green trees. They still dazzle our imagination with the same sort of impact as when we first set eye upon the newly restored frescoes in the Sistine Chapel.
Rome's reputation as an eternal city was formed in antiquity and duly celebrated by great poets such as Virgil. But the sanctification of Rome had already begun around 200 BCE when Roman power and the Roman people had become identified with a goddess, Roma, for whom special sanctuaries were erected in distant provinces. In Christian times, its establishment as the pivot of the Roman-Catholic world consolidated the belief that the city would exist forever.
Rome has always displayed this grandeur, and we still marvel at it in the 21st century in extravagant epic films and in the shop windows of Via Veneto. On the other hand, many have been attracted by the black-and-white Rome of a darker world such as that portrayed in the films of Fellini, Rossellini or Pasolini.
Indeed, when you arrive in Rome today it strikes you as an overcrowded urban nightmare with a derelict infrastructure where people struggle to lead an ordinary life.
As someone born in this city, I have always been exposed to these contrasts. When you leave your apartment in the morning in Rome, you never know when your bus will arrive or whether it will arrive at all. Nor can you foresee anything the day will bring.
When I was young, I was not aware of the particular fascination Rome has for visitors. For me, it was normal to walk my dog in the park of the Villa Doria Pamphili, to drive my red Fiat Cinquecento around the Colosseum on my way to the Conservatoire, to pass an ancient aqueduct when my train left Termini station. I did not notice the pieces of white marble set into an ancient red-brick wall near my house. Nor did it cross my mind as a ten-year-old singing the shepherd in Tosca at the Rome Opera that each of the three acts was set in an actual building I had passed on my way to the theatre. Or rather, I had realized it but did not think of it as anything unusual.
The awareness grew when I started to leave Rome for longer periods to follow my profession and as I deepened my knowledge of the arts and music. Suddenly, I felt the intensely moving frisson of being in touch with history when leafing through the autograph manuscript of Bellini's Norma at the Santa Cecilia library, when first meeting living members of the Pamphilj family, when singing at a church located literally in the Forum Romanum, or when I became the first woman to work with the Sistine Chapel Choir.
I finally began to understand why so many of the greatest artists had longed to visit Rome, where and why they were inspired to create their masterpieces. My favourite composers had been profoundly influenced by both the real and the imaginary
Rome: Caldara, Handel, Mozart, Rossini and so many others.
At the same time, I realized that what I had taken as a matter of course was in fact a huge offering to me. Today, I feel responsible for this legacy and would like to share it with you.
As children, we used to make fun of my mother when she told us she remembered the real old Rome where you travelled by horse-drawn carriage and bathed in the Tiber. When I return to Rome today and get stuck in one of those traffic jams or a throng of tourists, I think that I am the one who remembers the real old Rome of my childhood, when people played music in the small restaurants of Trastevere, when I was taken to see Aida with real elephants at the Baths of Caracalla, when I rode my Vespa to town.
Today's 'real' Rome suffers badly from the same problems facing other large cities in the world: overcrowding, failing infrastructure, insufficient funding, poverty. From the perspective of other Italian regions, Rome is often perceived as proud, bureaucratic and devouring the country's wealth.
And yet, every time I go there, I fall under its spell, experiencing feelings of gratitude and pride. I love walking past the fori on Sundays when the thoroughfare is closed to traffic.I browse the stalls at local markets. I still find many quiet places — even in the city centre — where waiters and shopkeepers chat with their customers, where locals marvel at the beauty of their own city, where people walk along the street singing popular songs. And although it has changed profoundly over the centuries, I feel that the essence of Rome has remained the same, both in my imaginary city, as in the real one.
Eternal Rome — yes. But next to cultivating your dreams you must also get to grips with reality in order to withstand the trials of time. This is the essence of Handel's Roman oratorio Il trionfo del Tempo e del Disinganno. It was conceived during a period when the Pope had banned opera in Rome. So apart from indulging in philosophy, inventive cardinals, composers and performers had to conceive a practical way of getting around this ban, which might have prevented music from thriving.
Rome teaches you not to shut out truth, to remain flexible and accept transformation without relinquishing your dreams. This important aspect belongs to my love and admiration for Rome and formed my own philosophy of life.
I have the great pleasure of creating my tenth programme for you in Salzburg at Whitsun 2021. Bearing in mind the changeful fate of Rome — the ideal one and the real one — and observing how it has overcome so many different trials, I am confident that we will meet again and celebrate this wonderful occasion together.
Cecilia Bartoli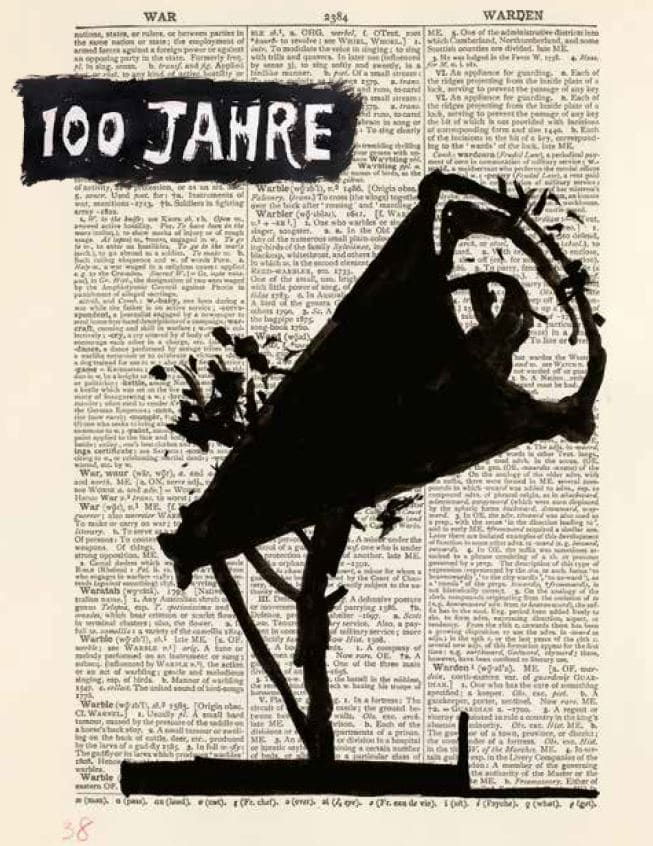 During the weeks in which we have been preparing the Salzburg Festival's 2021 programme, the coronavirus pandemic has again tightened its grip on the world. We are therefore all the more grateful to be able to look back on last summer. It felt like the most wonderful gift for our centenary that we could resoundingly demonstrate the power of the arts exactly 100 years after our founding, and thus reinvigorate the Festival's founding idea in a truly remarkable way.
Who could have imagined just a few months ago that performances of the founding play of the Salzburg Festival, Jedermann, of Elektra, Così fan tutte or Beethoven's Ninth Symphony would be thinkable in these times of crisis? Or that it would again be possible to bring people together in celebration of the arts? From Salzburg, we sent a powerful signal to the world. This beacon was lit thanks to our wonderful artists, our staff, and you — our valued audience. Thank you for your enthusiasm, and also for maintaining the discipline that is so necessary throughout this pandemic.
We aim to send another similarly powerful signal in 2021. Our plan next summer is to present important work that could not be realized in 2020. These opera, theatre and concert performances will extend the Festival's centennial celebrations until autumn 2021.
Under the heading of 'Pax — Peace', our Ouverture spirituelle will tie in to the founding idea of the Festival as a project devoted to peace through the spirit of the arts. Two completely opposed ways of perceiving the world are a central preoccupation of our opera and theatre productions: radical individualism versus the humanistic idea of a society based on solidarity, as invoked by Luigi Nono in his work Intolleranza 1960. Nobody could have guessed the significance this conflict would have today and how painfully the loss of togetherness would be felt.
According to the cultural theorist Aleida Assmann, 'cults and the act of performing have always had a community-building aspect to them'. The Salzburg Festival 'boosts a cult for the arts, revitalizes European cultural memory, sharpens reflection on essential questions of human existence, and places the aesthetic experience for the senses at the forefront.'
For the centenary, we drew up a memorandum together with the Festival's supervisory board. This posed certain fundamental questions that we also wish to share with you. What makes a festival? What is its mission? What can art do?
Let us hope that we can experience next summer's events free from the shadow of the pandemic and inaugurate the Festival's next century with restored confidence.
Yours,
Helga Rabl-Stadler, Markus Hinterhäuser, Lukas Crepaz
Board of Directors of the Salzburg Festival
The Salzburg Festival Centenary