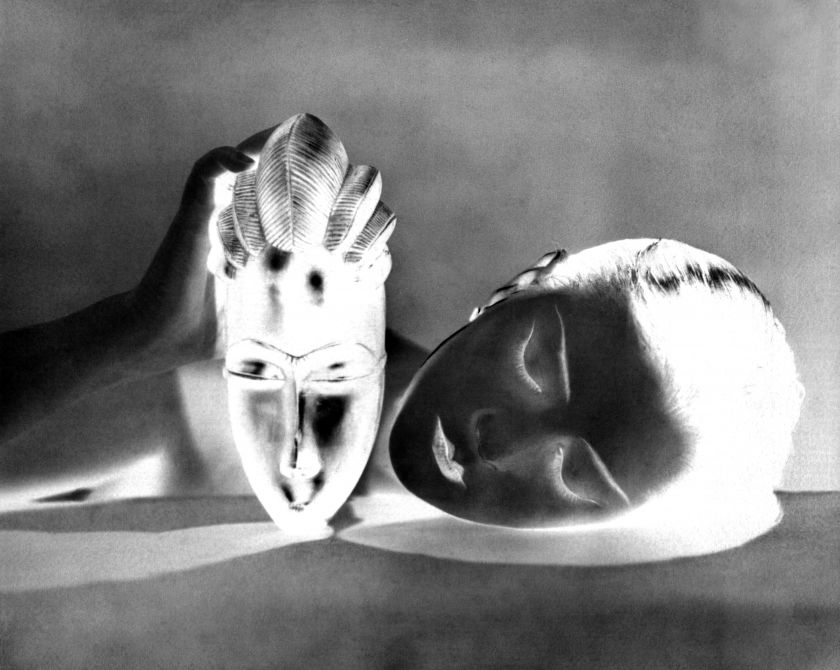 Coronavirus is the greatest challenge our society has faced since the end of World War II. Never before has cultural life in democratic countries been curtailed so severely in peacetime. The Salzburg Festival was founded at a time of abject misery as a courageous project against the crisis. Max Reinhardt was convinced that only the arts could reconcile the people, even peoples, whom war had driven into battle against one another. – Art not as decoration, but as the food and meaning of life. The fact that the Festival can now take place in a modified and abbreviated form between 1 and 30 August makes this founding consideration – art as the food and meaning of life – appear more topical than ever.
Festival President Helga Rabl-Stadler: 'I did not doubt for one minute that we would perform this summer. Nikolaus Harnoncourt was convinced: "When we, the artists, are good, people leave the performance different than when they arrived." – That is the very experience we wish to give our visitors this year, as every year.'
'In times governed by a certain lack of orientation, the Festival made decisions which will hopefully turn out to be the right ones in retrospect. The fact that we waited to decide whether there would be a Festival was a mixture of hope, dreaming and perhaps also intuition that the pandemic's case numbers might move in a direction which enabled people to assemble again. For that and nothing else is what a festival is about. During the past weeks, we have seen that people's longing for such assemblies has become overwhelming. Even the virtual offerings and streams cannot quench this sense of longing, lacking any aura of art. We will experience a Festival this year that is different. We will experience a Festival with significantly fewer events, with significantly fewer available tickets, and therefore with fewer visitors. And it will be a Festival which conforms with each and every security requirement,' says Artistic Director Markus Hinterhäuser.
'Great as the joy of enabling shared experiences of art at the Salzburg Festival is, the health of all those involved takes precedence. Therefore, we will of course comply painstakingly with all the regulations passed by the federal government, but we will extend and exceed them if we consider it necessary, given our responsibility. In times of coronavirus, the Festival must and wants to set standards in matters of security as well,' Executive Director Lukas Crepaz declared.
Cancellation Whitsun Festival 2020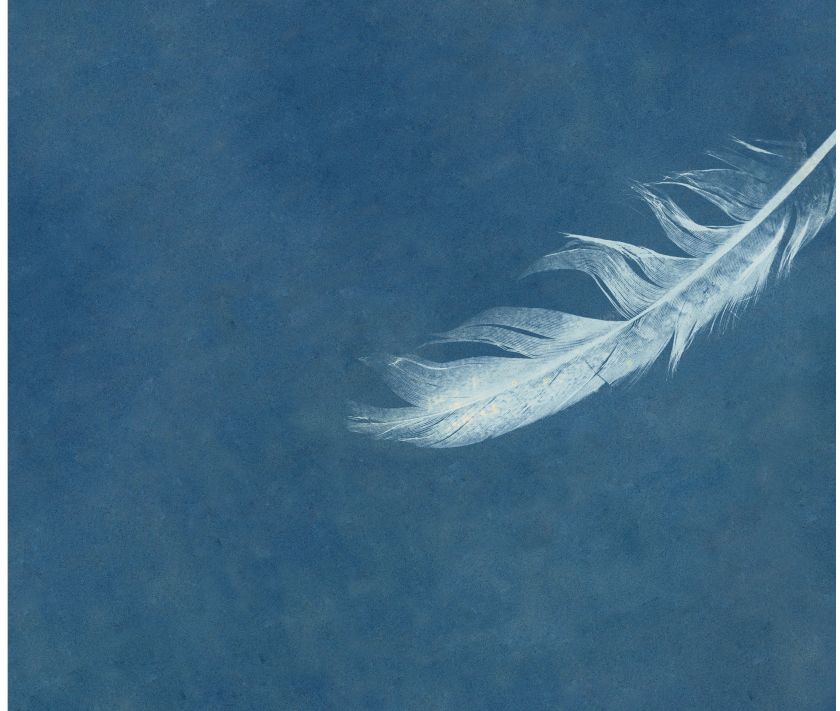 6 April 2020
Until today, we still had hope that due to the consistent and courageous measures of the Austrian government the situation would ease off in time and that the Whitsun Festival 2020 could take place as planned.
However, as announced in the press conference of the Austrian government on 6 April 2020, it is necessary to prohibit performances of all kind in Austria until the end of June, in order not to peril the so far succesful containment of the coronavirus.
With our deep regret it is therefore also forbidden to stage the performances of this year's Whitsun Festival. Naturally, also for us health has absolute priority over all artistic and economic matters.
It goes without saying that we will refund your ticket amount.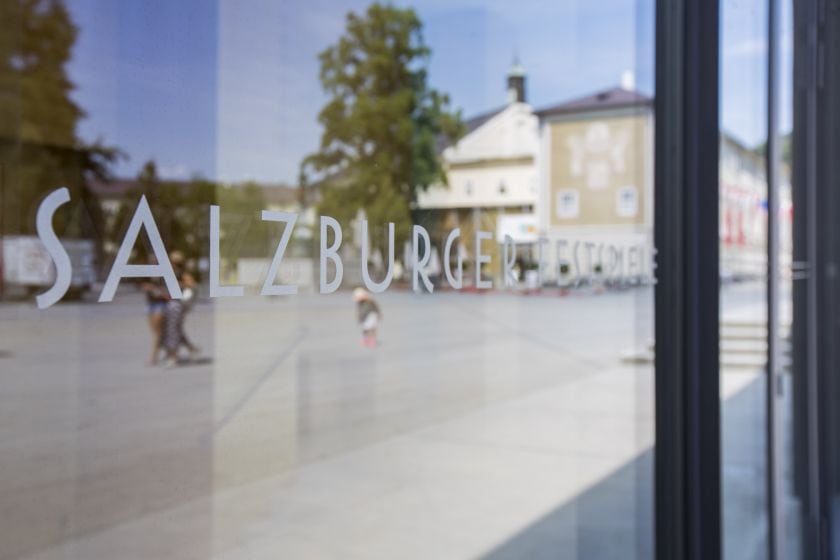 31 July 2020: Initiative of the Salzburg Festival
The Salzburg Festival, the Salzburger Altstadtverband and the Wirtschaftskammer Salzburg have come together for an initiative in times of rising COVID-19 infections. On the one hand, this is intended to preserve the excellent reputation of the city of Mozart as a tourist destination and, on the other, to prevent the feared clusters from developing. Learn more about the Initiative Partnerbetriebe – sichere Festspiele (Initiative Partner Companies – Safe Festival).
8 July 2020: Information on Corona Case
A temporary employee of the Salzburg Festival who took up her position on 18 June 2020, after a negative initial test, was unfortunately tested positive for coronavirus today. So far, she has only exhibited light symptoms, such as a scratchy throat. Since she had been keeping a health and contact diary, as required by the Salzburg Festival's prevention plan, the health authorities could immediately be informed of all Category I contact persons.
By way of explanation, a Category I contact person is any person who has spent more than 15 minutes at a distance of less than 2 metres in the same room with an infected person.
Those Festival employees who are Category I contact persons are now into quarantine for 14 days. Preferring to err on the side of caution, however, the Festival is also testing persons beyond Category I (i.e. those who were in contact with the employee in question for a shorter period of time, or at a greater distance). All tests of the five Category I contact persons of the employee have come back negative, but they will remain in quarantine for the full 14 days.
Regrettably, the prevention concept thereby had to prove its practicability for the first time, which it fortunately did. The prescribed procedures and measures, for example the health and contact diary, ensured that the first rule of rapid containment, i.e. immediate traceability, was adhered to.
Preparations for the Festival are not endangered by this regrettable case.
Information prevention concept, 9 June 2020
The Salzburg Festival has modified its programme, reducing the number of performance venues from 16 to 8. The organization has developed a prevention concept which is currently being coordinated with the Festival's council of experts and the authorities. It will be adapted continuously to accommodate any new developments.
The following members serve on the Festival's council of experts:
Prim. Univ.-Prof. Dr. Uta Hoppe – Head of Internal Medicine II of the Paracelsus University of Medicine, Cardiology and Internistic Intensive Care with A&E
Prim. Univ.-Prof. Dr. Michael Studnicka – Head of Pneumology at the Salzburg University Hospital
Priv.-Doz. Dr. Markus Hell – Specialist in Clinical Microbiology and Hygiene, Medilab Salzburg
OA Dr. Bodo Kirchner – Specialist in Internal Medicine, Hygiene Commissioner of the Salzburg Emergency Hospital, also chairman of the Association of Theatre and Festival Doctors
Dr. Josef Schlömicher-Thier – Specialist in ENT and occupational physician of the Salzburg Festival
Key Points of the Security and Prevention Plan (as of 8 June 2020)
Modified and significantly reduced due to the coronavirus pandemic, the Salzburg Festival will take place in compliance with the measures decreed by the federal government and additional, self-imposed security measures. The prevention plan will continuously be coordinated with the council of experts named above and the authorities, and will be adapted to any new developments. Current key points of the prevention plan for audience and staff are as follows:
Audience
General obligation to wear a facemask, except when seated during a performance
Active audience guiding to support compliance with the 1-metre distancing rule: among other measures, the venues will be divided into sectors
In order to avoid larger agglomerations of people and thereby minimize the risk of infection, there will be
a significant reduction in performance venues and events; instead of the 16 venues originally planned, there will now be 8.
a separation of admittance and egress. Unlike regular Festival summer practice, there will be no simultaneous events in the Festspielhäuser, in order to prevent groups of visitors from meeting.
no intervals and no catering as a general rule. Since controlling queues outside of bars or toilets would be very difficult, there will be no refreshments. This means that all the bars at the Festival's venues will be closed, including before and after events.
Personalized tickets, enabling authorities to speed up contact tracing. Ticket purchasers must show ID to the ticket-takers without being requested to do so.
Special measures of hygiene: these include disinfection stations at all points of entry and at neuralgic points, frequent cleaning of contact surfaces, etc.
Significant reduction of seating, in keeping with distancing rules: as a matter of principle, these are arranged in a chequerboard pattern. In areas with more than 1 metre distance to the seats behind them, other forms of seating allocation are being examined.
The audience will be informed via all the Salzburg Festival's channels in detail and in due time before the Festival opens about the security measures then current and in place.
Artists / Staff
Significant modification and reduction of the rehearsal and performance schedule and the artistic and technical operations of the 2020 Salzburg Festival
Obligatory initial testing and submission of a certificate of health for all artists and temporary staff, dated no more than 4 days before they begin their work
Obligatory hygiene regulations and rules on wearing facemasks
Division into three groups with corresponding additional prevention measures:
Red Group
Stage performers who cannot comply with distancing rules and cannot wear facemasks: PCR screening, Health log, Hygiene rules, Behaviour rules
Orange Group
Artists who can practice distancing in principle
Staff in contact with red group who can wear facemasks: Initial testing, Health log, Temporary facemasks in keeping with prevention plan, Hygiene rules, Behaviour rules
Yellow Group
Staff who can practice distancing at all times: Initial testing, Temporary facemasks in keeping with prevention plan, Hygiene rules, Behaviour rules

25 May 2020
The 2020 Salzburg Festival will take place from 1 to 30 August, but in a modified and shortened form, due to coronavirus containment measures. Learn more
15 May 2020
A modified Festival seems possible. Learn more
6 April 2020
As announced in the press conference of the Austrian government on April 6, 2020, it is necessary to prohibit performances of all kind in Austria until the end of June, in order not to imperil the containment of the coronavirus, which has been successful so far. To our deep regret, we are thereby also prohibited from presenting the performances of this year's Whitsun Festival.
Please consider the following changes due to the coronavirus:
Public guided tours and group tours at the Festival Halls are not taking place until further notice.
The Salzburg State Exhibition "Great World Theatre – 100 Years Salzburg Festival" could not start on the scheduled date (25 April) and will be on show from 26 July 2020 to 31 October 2021.
The artistic intervention "The Dream of a Fairy Temple" is postponed and will be on show from July to December 2020.
You have a question?
Our ticket office for personal customer service is open during the usual opening hours, as well as by phone or E-Mail.
The Salzburg Festival Centenary