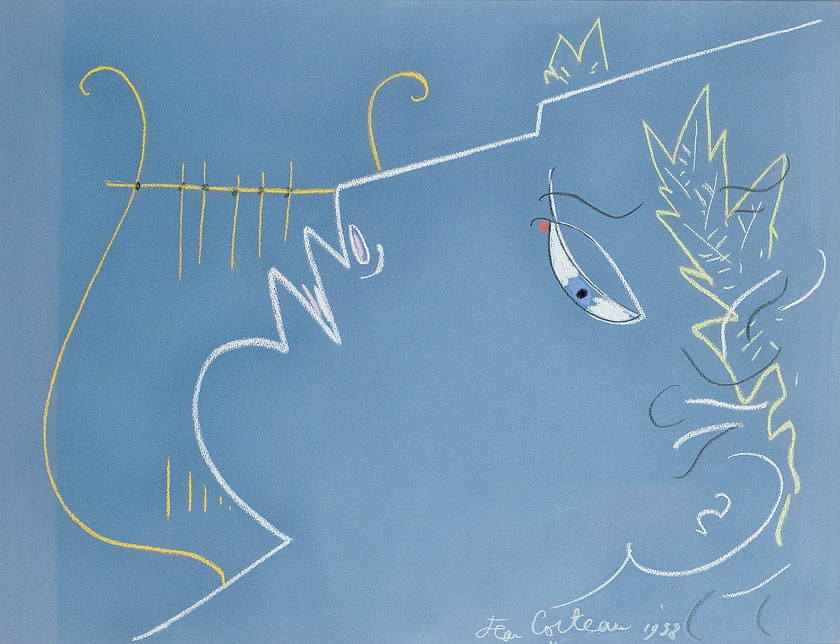 Dear Friends 
Culture is essential to our lives because it determines how we live together. Passed down from generation to generation through rituals, customs, beliefs and learning, and more specifically through religion and art, it is the superglue that sticks together society. In all of this, myths are instrumental. They form the basis of traditions which define the identities of groups of people and of nations, and consequently their views, their behaviour and ways of living – all of which of course is part of their culture!  
Over the years at the Salzburg Whitsun Festival, we have explored many individuals, phenomena and places that have attained mythic status. Together, we have looked more closely at amazing people from the past who still concern us in many ways today, such as the mighty yet love-stricken queen Cleopatra, or the incredibly intelligent composer, theatre manager and facilitator of careers Gioachino Rossini, who communicated with leading European artists, thinkers and politicians of his time. We have imagined visits to Scotland, Rome and Seville – evocative places where different cultures converge. And, of course, we have retraced some of our most powerful myths in the histories of literature and music. Some of these explorations have concerned the dazzling quasi-mythic phenomenon of the castrati, who (among others) made us consider questions of gender long before today's heated discussions. 
As a musician and singer, I firmly believe in the power of music and the human voice. Therefore, the Orpheus myth is naturally one of the ancient stories that fascinates me most. It heartens me when I read about the wondrous effect of Orpheus' music: how it could pacify the most threatening enemies – even death – and how it could change lives in a way that would have been unthinkable if he had not desperately dared to challenge the world's eternal laws. What Orpheus did suggests that we are equipped with heavenly powers that allow us to surpass our limitations as ordinary human beings. This is something we artists often feel when we go on stage to impart some particularly compelling music to you, dear audience. In this, we become a catalyst for something far greater than ourselves.  
Obviously, a hero who changes what fate has prescribed through his music has particularly attracted the interest of composers. And for centuries, our confidence has been strengthened by the magnificently beautiful and haunting works created through their inventive power. 
In 2023, I would like to present you with some essential operatic renderings of the Orpheus myth, each containing its own scenic and musical solutions, and each with a different resolution to the story. Our new fully staged production is Gluck's Orfeo ed Euridice, directed by Christof Loy, in the rarely played Parma version from 1769. Gluck created this score for the famous soprano castrato Giuseppe Millico, his good friend.  
Five years later, in 1774, he reworked this opera in Paris and accordingly changed its title to Orphée et Eurydice. Orpheus was now to be sung by a very high tenor, or haute-contre, and Gluck added a series of lavish dance scenes, as was expected by the French audience. Some of you might remember the deep impact John Neumeier's Midsummer Night's Dream made upon us in a fantastic performance at our festival some years ago. His ability to mix theatre and dance in an equally musical, intelligent and poignant way made me decide to ask him to bring back the Hamburg Ballet to Salzburg with this alternative choreographed version of Gluck's opera. 
On the same day you might listen to an Orpheus opera that has always been very dear to me, Haydn's L'anima del filosofo – an unfinished and in some ways cryptic work with stunningly beautiful arias and exceptionally profound choruses that in their depth of emotion and complexity match those of Mozart's Requiem. I always think of this work, among others, as a rehabilitation of Haydn as a serious composer of operas, for which he is unfortunately still not generally known.  
Monteverdi's ur-opera L'Orfeo, the historical foundation of this 400-year-old genre, will be presented in an unusual version in collaboration with the 200-year-old Milanese marionette company Carlo Colla e Figli. The singers, all early music specialists, will be placed in the pit with the orchestra. We will hear their voices, but the stage action will be carried out by the Italian puppeteers, and will be colourfully illustrated with carefully designed miniature sets and costumes. It will be fascinating to discover how this 'alienation' effect will change our experience of Orpheus' journey into the chasms of the Underworld, his everlasting loss and final ascent to heaven.  
As I considered the power of a voice to move us not only in a concert hall, but also in our lives outside it – where we seem to encounter an ever-increasing amount of grief and conflict – I immediately thought of Daniel Barenboim, who turned 80 quite recently. I will forever be grateful to him for discovering and advising me at the early stages of my career, and for remaining an endlessly inspiring musical partner and faithful friend for 35 years. Actually, Daniel is probably responsible for my connection with Salzburg and the Whitsun Festival! Shortly after he heard me on television for the very first time and invited me to audition for him, he got a phone call from – according to his account for the only time in his life – Herbert von Karajan. Karajan enquired whether Daniel had heard this very young and totally unknown Roman mezzo-soprano and whether it might be worth bringing her over to sing for him. And that is how I first arrived in Salzburg. My opera debut here took place in 1993, and one year later I was fortunate to be re-invited for a memorable new production of Don Giovanni staged by Patrice Chéreau, with a wonderful cast, and conducted by Daniel Barenboim, who at that time taught me the basics about Mozart. 
Laying out my plans for the Salzburg Whitsun Festival 2023, I originally thought of creating a festival in which Daniel would actively participate as a conductor and musician in honour of his special birthday, mainly as a testament of my humble admiration for his passionate and untiring voice – expressed through his words and music-making – which he so fearlessly raises against general currents again and again, and which has changed so many people's lives.  
As we all know, Daniel is currently unwell. Nevertheless, I want to dedicate one day of the Whitsun Festival 2023 to him with a Schubertiade in which he can hopefully join me and Martha Argerich, while a gala concert in the evening unites a group of his most intimate friends and peers. With this, I hope to celebrate Daniel Barenboim and send him endless amounts of positive energy for his speedy recovery.  
For me, people like Daniel Barenboim show that great myths are not simply creations of our ambitious minds. Evidently, they can be real, and their origins can lie in profoundly humane persons. As with Orpheus, Daniel's voice, and no less importantly, his music, have the power to touch our innermost thoughts and emotions, to move profoundly, inspire greatly and bring about sustained changes which most of us might have considered impossible.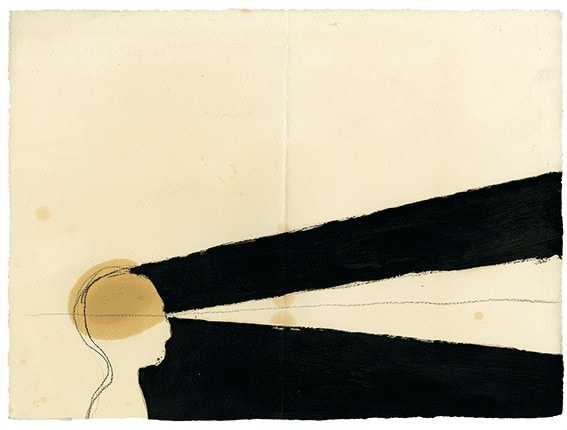 'The time is out of joint' — the utterance that inspires Shakespeare's Hamlet to set things right offers an insight into the works, especially the operas, that can be experienced during the Salzburg Festival's upcoming season. Our present reality also seems to be completely out of joint; questions about universal bonds and perspectives seem more urgent today than ever before. Can art do anything to counter such a world?
We will tackle this question with Verdi's Macbeth and Falstaff, two operas inspired by Shakespeare, a genius of world theatre, to whom wisdom and uproarious wit came as naturally as the shock of unadorned truth.
The Bard of Avon is joined by another genius: Mozart, whose Figaro gently and playfully sets a whole world on fire, but without losing faith in the human spirit. In a similar and yet quite different fashion, the great Enlightenment playwright Lessing offers us a message of tolerance and humanity with his famous parable of the three rings.
Alongside these geniuses, we turn the spotlight on a Czech maverick and émigré from the 20th century: Bohuslav Martinů, whose ambitious reworking of the Christian Passion story addresses the pressing questions of his time, which are also the questions of our own time, with laserlike clarity.
In the middle of the 19th century, Hector Berlioz composed his grand opéra Les Troyens: a twilight of the gods set against the backdrop of the ancient world. The great English Baroque composer Henry Purcell also portrays the ambiguity of human existence in his Indian Queen:
'While by such various fates we learn to know, / There's nothing, no, nothing to be trusted here below.'
With Gluck's Orfeo ed Euridice, we descend into the darkness of Hades and witness the triumph of love over death. Eternal light (Lux aeterna) is the subject of this year's Ouverture spirituelle, with music that transfigures both eternal light and the shadowy threshold of the afterlife into sound — 'a soft light that seems to come from far away in time and space' (György Ligeti). As Robert Schumann said, it is the mission of art 'to send light into the depths of the human heart'.
In 2023 we will mark the 150th anniversary of Max Reinhardt's birth, and at the same time the 80th anniversary of his death. The brilliant theatre-maker and co-founder of the Salzburg Festival once gave a famous speech about the actor's craft, in which he avowed: 'I believe in the immortality of the theatre. It is the most blissful hiding place for all those who have secretly put their childhood into their pockets and stolen away with it to play on until the end of their days.' We too believe in the immortality of theatre, opera and great works of art. They open up new ways of thinking and offer us profound insight into existential questions of humanity and into the human condition.
We look forward to next summer and we look forward to greeting you, our wonderful audience, because as Jean-Paul Sartre wrote, 'art only exists for and through other people'.
More Information & Downloads