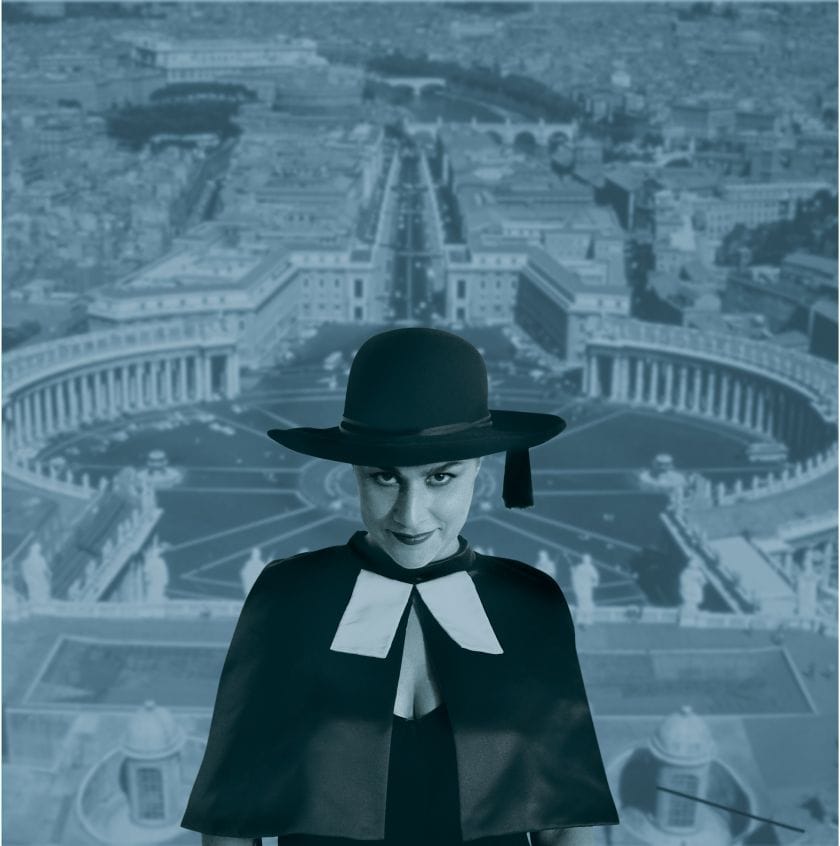 In 2021 I would like to pay special homage to Rome, my beloved home town. Completing 150 years as the capital of modern Italy, Rome retains its contradictory identities, one of proud splendour and the other of decadence and decay. Throughout all times, and despite having repeatedly been declared dead, the city has lived up to its epithet as the Eternal City and is still going strong.
Rome is one of those places that make dreams converge: in our mind life is easy in Rome, the scenery wonderful, people friendly, the food exquisite. Its culture is breathtaking and history palpable wherever we stop and look. We see Rome's magnificence in its radiant marble buildings and dark green trees. They still dazzle our imagination with the same sort of impact as when we first set eye upon the newly restored frescoes in the Sistine Chapel.
Rome's reputation as an eternal city was formed in antiquity and duly celebrated by great poets such as Virgil. But the sanctification of Rome had already begun around 200 BCE when Roman power and the Roman people had become identified with a goddess, Roma, for whom special sanctuaries were erected in distant provinces. In Christian times, its establishment as the pivot of the Roman-Catholic world consolidated the belief that the city would exist forever.
Rome has always displayed this grandeur, and we still marvel at it in the 21st century in extravagant epic films and in the shop windows of Via Veneto. On the other hand, many have been attracted by the black-and-white Rome of a darker world such as that portrayed in the films of Fellini, Rossellini or Pasolini.
Indeed, when you arrive in Rome today it strikes you as an overcrowded urban nightmare with a derelict infrastructure where people struggle to lead an ordinary life.
As someone born in this city, I have always been exposed to these contrasts. When you leave your apartment in the morning in Rome, you never know when your bus will arrive or whether it will arrive at all. Nor can you foresee anything the day will bring.
When I was young, I was not aware of the particular fascination Rome has for visitors. For me, it was normal to walk my dog in the park of the Villa Doria Pamphili, to drive my red Fiat Cinquecento around the Colosseum on my way to the Conservatoire, to pass an ancient aqueduct when my train left Termini station. I did not notice the pieces of white marble set into an ancient red-brick wall near my house. Nor did it cross my mind as a ten-year-old singing the shepherd in Tosca at the Rome Opera that each of the three acts was set in an actual building I had passed on my way to the theatre. Or rather, I had realized it but did not think of it as anything unusual.
The awareness grew when I started to leave Rome for longer periods to follow my profession and as I deepened my knowledge of the arts and music. Suddenly, I felt the intensely moving frisson of being in touch with history when leafing through the autograph manuscript of Bellini's Norma at the Santa Cecilia library, when first meeting living members of the Pamphilj family, when singing at a church located literally in the Forum Romanum, or when I became the first woman to work with the Sistine Chapel Choir.
I finally began to understand why so many of the greatest artists had longed to visit Rome, where and why they were inspired to create their masterpieces. My favourite composers had been profoundly influenced by both the real and the imaginary
Rome: Caldara, Handel, Mozart, Rossini and so many others.
At the same time, I realized that what I had taken as a matter of course was in fact a huge offering to me. Today, I feel responsible for this legacy and would like to share it with you.
As children, we used to make fun of my mother when she told us she remembered the real old Rome where you travelled by horse-drawn carriage and bathed in the Tiber. When I return to Rome today and get stuck in one of those traffic jams or a throng of tourists, I think that I am the one who remembers the real old Rome of my childhood, when people played music in the small restaurants of Trastevere, when I was taken to see Aida with real elephants at the Baths of Caracalla, when I rode my Vespa to town.
Today's 'real' Rome suffers badly from the same problems facing other large cities in the world: overcrowding, failing infrastructure, insufficient funding, poverty. From the perspective of other Italian regions, Rome is often perceived as proud, bureaucratic and devouring the country's wealth.
And yet, every time I go there, I fall under its spell, experiencing feelings of gratitude and pride. I love walking past the fori on Sundays when the thoroughfare is closed to traffic.I browse the stalls at local markets. I still find many quiet places — even in the city centre — where waiters and shopkeepers chat with their customers, where locals marvel at the beauty of their own city, where people walk along the street singing popular songs. And although it has changed profoundly over the centuries, I feel that the essence of Rome has remained the same, both in my imaginary city, as in the real one.
Eternal Rome — yes. But next to cultivating your dreams you must also get to grips with reality in order to withstand the trials of time. This is the essence of Handel's Roman oratorio Il trionfo del Tempo e del Disinganno. It was conceived during a period when the Pope had banned opera in Rome. So apart from indulging in philosophy, inventive cardinals, composers and performers had to conceive a practical way of getting around this ban, which might have prevented music from thriving.
Rome teaches you not to shut out truth, to remain flexible and accept transformation without relinquishing your dreams. This important aspect belongs to my love and admiration for Rome and formed my own philosophy of life.
I have the great pleasure of creating my tenth programme for you in Salzburg at Whitsun 2021. Bearing in mind the changeful fate of Rome — the ideal one and the real one — and observing how it has overcome so many different trials, I am confident that we will meet again and celebrate this wonderful occasion together.
Cecilia Bartoli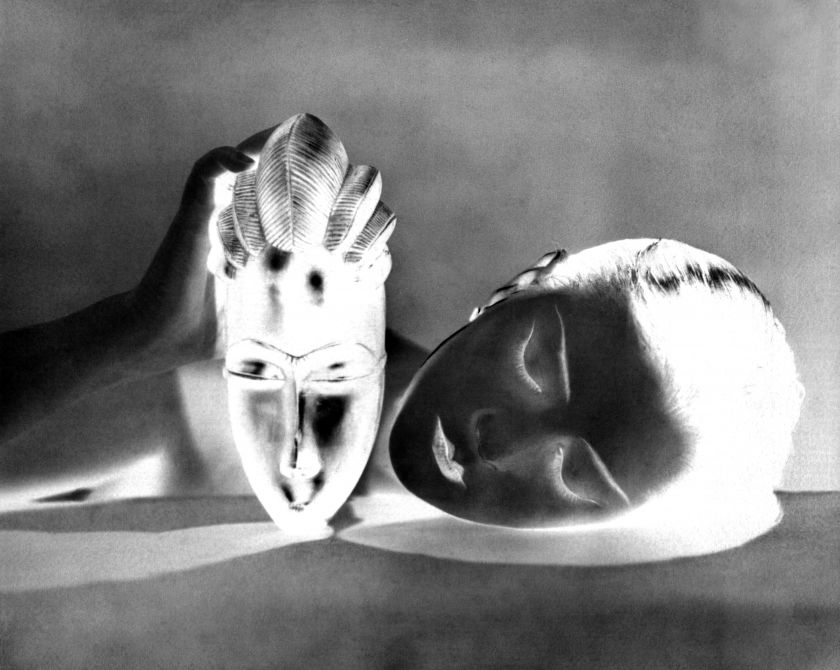 Coronavirus is the greatest challenge our society has faced since the end of World War II. Never before has cultural life in democratic countries been curtailed so severely in peacetime. The Salzburg Festival was founded at a time of abject misery as a courageous project against the crisis. Max Reinhardt was convinced that only the arts could reconcile the people, even peoples, whom war had driven into battle against one another. – Art not as decoration, but as the food and meaning of life. The fact that the Festival can now take place in a modified and abbreviated form between 1 and 30 August makes this founding consideration – art as the food and meaning of life – appear more topical than ever.
Festival President Helga Rabl-Stadler: 'I did not doubt for one minute that we would perform this summer. Nikolaus Harnoncourt was convinced: "When we, the artists, are good, people leave the performance different than when they arrived." – That is the very experience we wish to give our visitors this year, as every year.'
'In times governed by a certain lack of orientation, the Festival made decisions which will hopefully turn out to be the right ones in retrospect. The fact that we waited to decide whether there would be a Festival was a mixture of hope, dreaming and perhaps also intuition that the pandemic's case numbers might move in a direction which enabled people to assemble again. For that and nothing else is what a festival is about. During the past weeks, we have seen that people's longing for such assemblies has become overwhelming. Even the virtual offerings and streams cannot quench this sense of longing, lacking any aura of art. We will experience a Festival this year that is different. We will experience a Festival with significantly fewer events, with significantly fewer available tickets, and therefore with fewer visitors. And it will be a Festival which conforms with each and every security requirement,' says Artistic Director Markus Hinterhäuser.
'Great as the joy of enabling shared experiences of art at the Salzburg Festival is, the health of all those involved takes precedence. Therefore, we will of course comply painstakingly with all the regulations passed by the federal government, but we will extend and exceed them if we consider it necessary, given our responsibility. In times of coronavirus, the Festival must and wants to set standards in matters of security as well,' Executive Director Lukas Crepaz declared.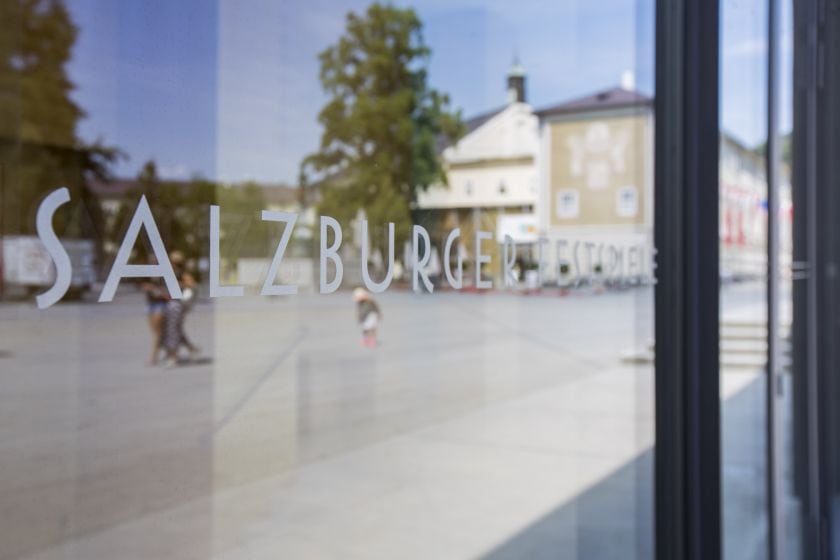 1 September 2020: Final Report 2020
Safety and Prevention Concept
To present a Festival that would be artistically meaningful and economically viable without endangering the health of the audience, artists and staff – that was the maxim of the Directorate when deciding in favour of a modified anniversary programme.
Since the end of April, Executive Director Lukas Crepaz was responsible for developing a detailed prevention concept, in close cooperation with Technical Director Andreas Zechner (backstage areas), the Associate Director of Building and Event Management Friedrich Hoch (public areas) and Resident Physician Dr. Joseph Schlömicher-Thier (Prevention Officer) as well as innumerable Festival employees.
In addition, a high-carat council of experts consisting of physicians, virologists, epidemiologists and hygienists was formed. This council supported the Festival as it developed the Prevention Concept as well as additional measures and implemented the centenary Festival.
The following members serve on the Festival's council of experts:
Prim. Univ.-Prof. Dr. Uta Hoppe – Head of Internal Medicine II of the Paracelsus University of Medicine, Cardiology and Internistic Intensive Care with A&E
Prim. Univ.-Prof. Dr. Michael Studnicka – Head of Pneumology at the Salzburg University Hospital
Priv.-Doz. Dr. Markus Hell – Specialist in Clinical Microbiology and Hygiene, Medilab Salzburg
OA Dr. Bodo Kirchner – Specialist in Internal Medicine, Hygiene Commissioner of the Salzburg Emergency Hospital, also chairman of the Association of Theatre and Festival Doctors
Dr. Josef Schlömicher-Thier – Specialist in ENT and occupational physician of the Salzburg Festival
The Prevention Concept was submitted several times to the health authorities and was approved by administrative decision dated 27 July 2020.
In addition, codes of behaviour were established for all employee groups, for press representatives and external third parties, all of which met with highly disciplined and model compliance from all those involved.
On the basis of an elaborate testing concept, approximately 3,600 coronavirus tests were carried out:
– 1,000 initial tests at the place of residence of temporary employees and artists
– 2.355 routine tests of those persons in the red group
– 154 tests of suspected cases
Only one test for suspected cases in early July came back positive, and was immediately communicated to the public by the Festival's directorate. Fortunately, the COVID-19 infection suffered by a temporary employee in the administration was a very light case. The Prevention Concept passed its first practical test: because of the quick reaction of all those involved, no further employees were infected.
Having submitted the best tender for routine tests and tests of suspected cases, the Salzburg-based laboratory Mustafa-Richter was awarded the contract for these tests.
The audience this summer was generally obliged to wear a facemask, except when seated during a performance. The use of hand-held fans was prohibited in order to limit the spreading of aerosols. The audience was actively guided to aid compliance with the 1-metre distancing rule. In general, there were no intervals and no refreshments available. Tickets were personalized in order to enable the authorities to speed up contact tracing, if necessary. Ticket buyers were obliged to show picture ID when entering the venues. Dispensers of disinfectant were available at all entry points as well as at sensitive points; contact surfaces were repeatedly cleaned. Available seating at the performance venues was significantly reduced; the audience was seated in a chequerboard pattern.
Among the more than 70,000 visitors, not a single positive case has been reported to the authorities.
The facemask designed for the 100-year-anniversary of the Salzburg Festival enjoyed a notable presence in the Festival's venues and on Salzburg's streets. More than 7,200 masks have been sold so far.
Staff members and artists were divided into three groups:
The red group included stage performers whose work did not permit them to comply with distancing rules or wear a facemask. These were regularly tested via PCR screening and had to keep a health and contact diary.
The orange group included those artists and employees who were able in principle to comply with distancing rules and wear a facemask at all times. They were obliged to submit an initial test and also keep a health and contact diary.
The yellow group included all those employees who were able comply with distancing rules at all times. These were also tested initially, had to wear a facemask while moving throughout the venues and during short-term lack of distancing, and comply with the hygiene and distancing rules at all times.
There was a significant increase in medical services. The availability of in-house doctors on call was doubled and an internal medical coronavirus hotline was installed, which was available around the clock. A rotation of test teams was organized by the Red Cross.
31 July 2020: Initiative of the Salzburg Festival
The Salzburg Festival, the Salzburger Altstadtverband and the Wirtschaftskammer Salzburg have come together for an initiative in times of rising COVID-19 infections. On the one hand, this is intended to preserve the excellent reputation of the city of Mozart as a tourist destination and, on the other, to prevent the feared clusters from developing. Learn more about the Initiative Partnerbetriebe – sichere Festspiele (Initiative Partner Companies – Safe Festival).
8 July 2020: Information on Corona Case
A temporary employee of the Salzburg Festival who took up her position on 18 June 2020, after a negative initial test, was unfortunately tested positive for coronavirus today. So far, she has only exhibited light symptoms, such as a scratchy throat. Since she had been keeping a health and contact diary, as required by the Salzburg Festival's prevention plan, the health authorities could immediately be informed of all Category I contact persons.
By way of explanation, a Category I contact person is any person who has spent more than 15 minutes at a distance of less than 2 metres in the same room with an infected person.
Those Festival employees who are Category I contact persons are now into quarantine for 14 days. Preferring to err on the side of caution, however, the Festival is also testing persons beyond Category I (i.e. those who were in contact with the employee in question for a shorter period of time, or at a greater distance). All tests of the five Category I contact persons of the employee have come back negative, but they will remain in quarantine for the full 14 days.
Regrettably, the prevention concept thereby had to prove its practicability for the first time, which it fortunately did. The prescribed procedures and measures, for example the health and contact diary, ensured that the first rule of rapid containment, i.e. immediate traceability, was adhered to.
Preparations for the Festival are not endangered by this regrettable case.
Information prevention concept, 9 June 2020
The Salzburg Festival has modified its programme, reducing the number of performance venues from 16 to 8. The organization has developed a prevention concept which is currently being coordinated with the Festival's council of experts and the authorities. It will be adapted continuously to accommodate any new developments.
The following members serve on the Festival's council of experts:
Prim. Univ.-Prof. Dr. Uta Hoppe – Head of Internal Medicine II of the Paracelsus University of Medicine, Cardiology and Internistic Intensive Care with A&E
Prim. Univ.-Prof. Dr. Michael Studnicka – Head of Pneumology at the Salzburg University Hospital
Priv.-Doz. Dr. Markus Hell – Specialist in Clinical Microbiology and Hygiene, Medilab Salzburg
OA Dr. Bodo Kirchner – Specialist in Internal Medicine, Hygiene Commissioner of the Salzburg Emergency Hospital, also chairman of the Association of Theatre and Festival Doctors
Dr. Josef Schlömicher-Thier – Specialist in ENT and occupational physician of the Salzburg Festival
Key Points of the Security and Prevention Plan (as of 8 June 2020)
Modified and significantly reduced due to the coronavirus pandemic, the Salzburg Festival will take place in compliance with the measures decreed by the federal government and additional, self-imposed security measures. The prevention plan will continuously be coordinated with the council of experts named above and the authorities, and will be adapted to any new developments. Current key points of the prevention plan for audience and staff are as follows:
Audience
General obligation to wear a facemask, except when seated during a performance
Active audience guiding to support compliance with the 1-metre distancing rule: among other measures, the venues will be divided into sectors
In order to avoid larger agglomerations of people and thereby minimize the risk of infection, there will be
a significant reduction in performance venues and events; instead of the 16 venues originally planned, there will now be 8.
a separation of admittance and egress. Unlike regular Festival summer practice, there will be no simultaneous events in the Festspielhäuser, in order to prevent groups of visitors from meeting.
no intervals and no catering as a general rule. Since controlling queues outside of bars or toilets would be very difficult, there will be no refreshments. This means that all the bars at the Festival's venues will be closed, including before and after events.
Personalized tickets, enabling authorities to speed up contact tracing. Ticket purchasers must show ID to the ticket-takers without being requested to do so.
Special measures of hygiene: these include disinfection stations at all points of entry and at neuralgic points, frequent cleaning of contact surfaces, etc.
Significant reduction of seating, in keeping with distancing rules: as a matter of principle, these are arranged in a chequerboard pattern. In areas with more than 1 metre distance to the seats behind them, other forms of seating allocation are being examined.
The audience will be informed via all the Salzburg Festival's channels in detail and in due time before the Festival opens about the security measures then current and in place.
Artists / Staff
Significant modification and reduction of the rehearsal and performance schedule and the artistic and technical operations of the 2020 Salzburg Festival
Obligatory initial testing and submission of a certificate of health for all artists and temporary staff, dated no more than 4 days before they begin their work
Obligatory hygiene regulations and rules on wearing facemasks
Division into three groups with corresponding additional prevention measures:
Red Group
Stage performers who cannot comply with distancing rules and cannot wear facemasks: PCR screening, Health log, Hygiene rules, Behaviour rules
Orange Group
Artists who can practice distancing in principle
Staff in contact with red group who can wear facemasks: Initial testing, Health log, Temporary facemasks in keeping with prevention plan, Hygiene rules, Behaviour rules
Yellow Group
Staff who can practice distancing at all times: Initial testing, Temporary facemasks in keeping with prevention plan, Hygiene rules, Behaviour rules

25 May 2020
The 2020 Salzburg Festival will take place from 1 to 30 August, but in a modified and shortened form, due to coronavirus containment measures. Learn more
15 May 2020
A modified Festival seems possible. Learn more
6 April 2020
As announced in the press conference of the Austrian government on April 6, 2020, it is necessary to prohibit performances of all kind in Austria until the end of June, in order not to imperil the containment of the coronavirus, which has been successful so far. To our deep regret, we are thereby also prohibited from presenting the performances of this year's Whitsun Festival.
Please consider the following changes due to the coronavirus:
Public guided tours through the Festival Halls are not taking place until further notice.
The Salzburg State Exhibition "Great World Theatre – 100 Years Salzburg Festival" could not start on the scheduled date (25 April) and will be on show from 26 July 2020 to 31 October 2021.
The artistic intervention "The Dream of a Fairy Temple" is postponed and will be on show from July to December 2020.
You have a question?
Our ticket office for personal customer service is open during the usual opening hours, as well as by phone or E-Mail.
The Salzburg Festival Centenary