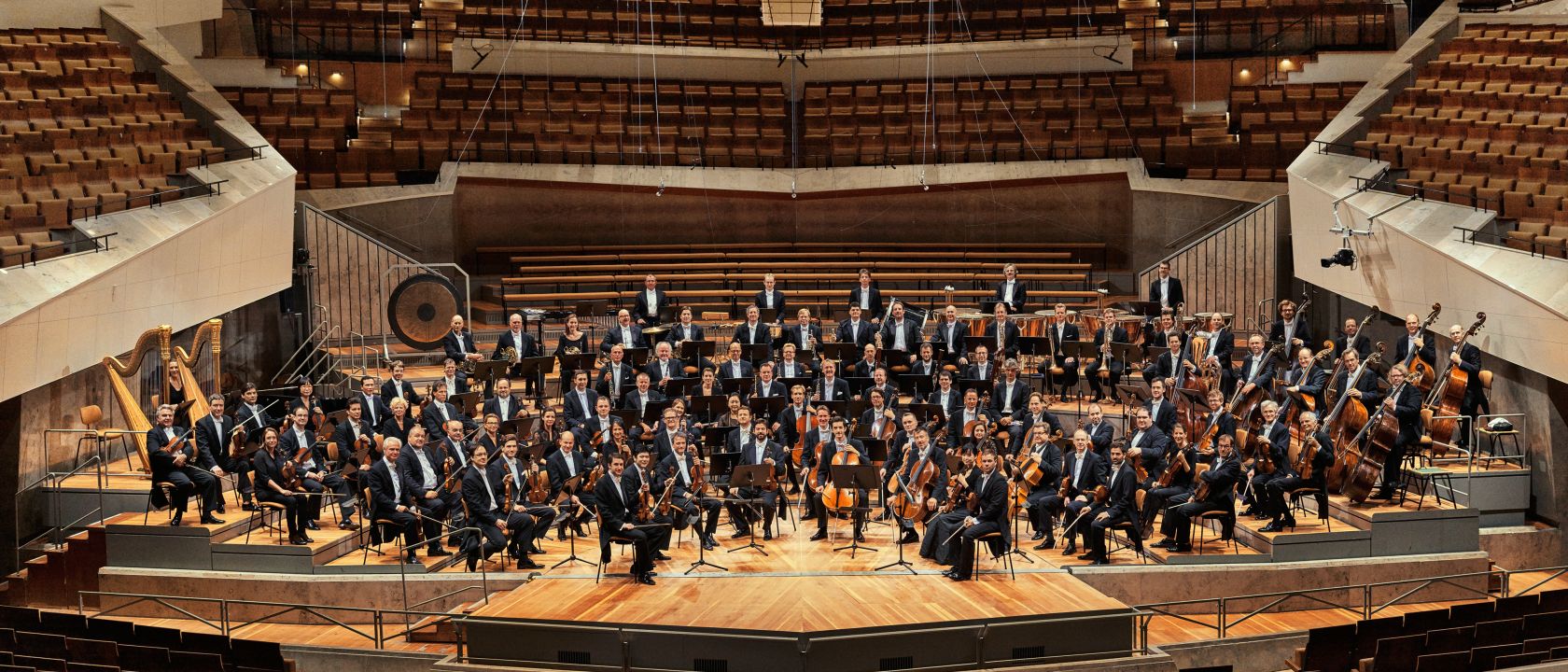 Current as of August 2023
The Berliner Philharmoniker, founded in 1882 as an independent orchestra, has long been one of the world's most important musical ensembles.
During the early years, Hans von Bülow, Arthur Nikisch and Wilhelm Furtwängler were its influential chief conductors, followed in 1955 by Herbert von Karajan. He worked with the orchestra over ensuing decades to create a unique sound aesthetic and playing culture, which made the Berliner Philharmoniker world famous. From 1989 to 2002 principal conductor Claudio Abbado explored new musical directions with the orchestra, through contemporary music, a chamber music series and concert performances of operatic works. He was succeeded by Simon Rattle, who directed the orchestra from September 2002 to the end of the 2017/18 season, expanding the repertory and establishing innovative concert formats. During his tenure, the education programme of the Berliner Philharmoniker was launched, through which the orchestra has been able to turn to broader and, most importantly, younger audiences. In recognition of their work, the Berliner Philharmoniker and its artistic director Simon Rattle were appointed International Goodwill Ambassadors by UNICEF in November 2007, the first time the award was given to an artistic ensemble.
The Digital Concert Hall was launched in 2009, an innovative video platform through which the concerts of the Berliner Philharmoniker are broadcast live and offered as recordings in a video archive. In 2014 the Berliner Philharmoniker also founded its own label: Berliner Philharmoniker Recordings.
Kirill Petrenko has been chief conductor of the Berliner Philharmoniker since 2019. The Classical-Romantic repertory, Russian music, and composers who have been unjustly forgotten are the programmatic priorities of his tenure. Another important focus for Kirill Petrenko is the Berliner Philharmoniker's education programme.
Since 2022 the Berliner Philharmoniker and Kirill Petrenko are ambassadors for the UNO-Flüchtlingshilfe: the German partner of the UN Refugee Agency.
The Berliner Philharmoniker Foundation enjoys the generous support of the State of Berlin, the Federal Government and its principal sponsor, Deutsche Bank.