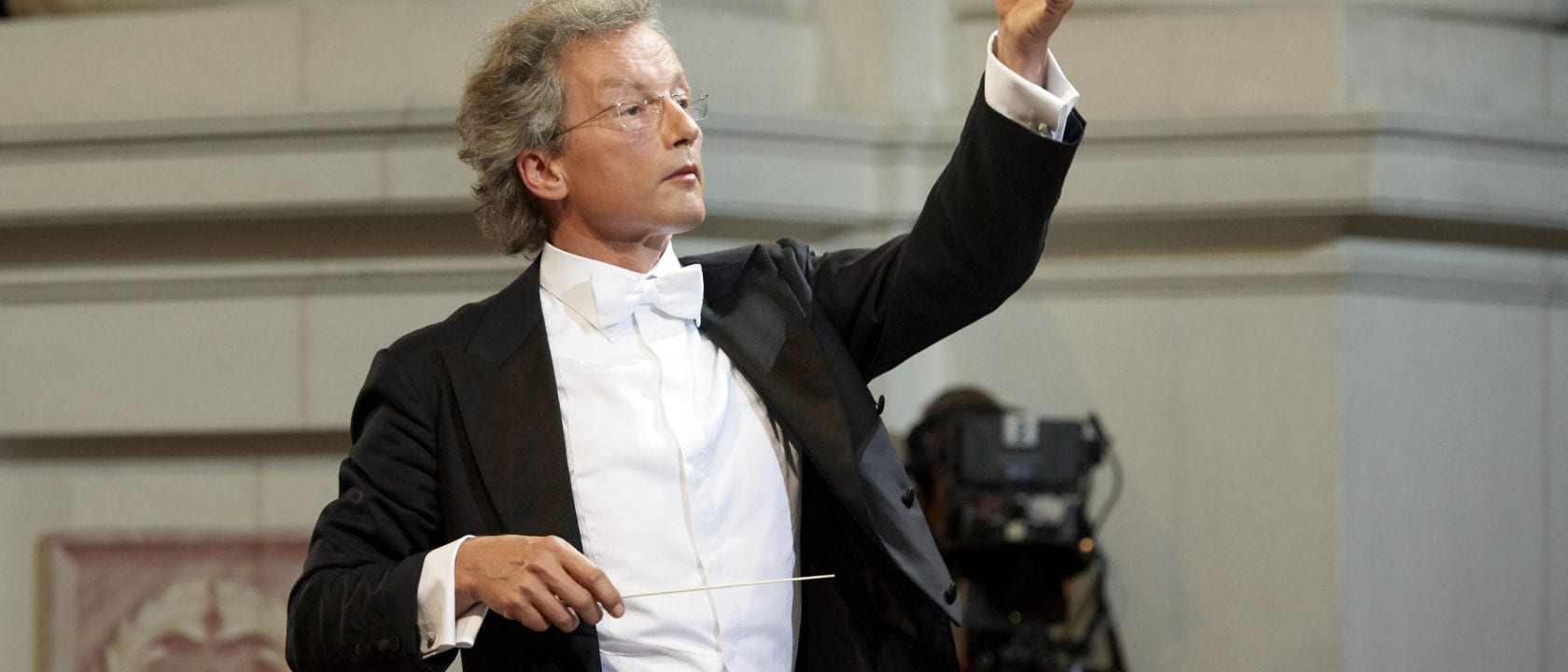 © Michael Poehn
Franz Welser-Möst has been the music director of the Cleveland Orchestra for the last 18 years and during that time has shaped the orchestra's distinctive sound and performance style, ensuring that the musicians are regularly praised by international critics for their outstanding musical achievements. Innovative projects and cooperative ventures have ensured that the orchestra has continued to appeal to and engage with a young audience, with the result that a fifth of all concertgoers are now under the age of 25. Franz Welser-Möst has conducted numerous world premieres and concert opera productions on the Severance Hall stage in Cleveland. In addition to their orchestral residencies in the United States, Europe and China, conductor and orchestra have also appeared together at every major festival.
As a guest conductor Franz Welser-Möst has enjoyed a particularly close and productive artistic partnership with the Vienna Philharmonic. He has twice conducted its New Year Concerts and appears with the orchestra regularly at subscription concerts in the Vienna Musikverein as well as on tour in Japan, China, Australia and the United States. Under his musical direction the orchestra has also given memorial concerts in Sarajevo in 2014 and in Versailles in 2018, marking the beginning and the end of the First World War.
Franz Welser-Möst regularly appears at the Salzburg Festival, setting new interpretative standards in operatic and symphonic works, most notably in Rusalka, Der Rosenkavalier, Fidelio, Die Liebe der Danae, Aribert Reimann's Lear and Strauss's Salome, which made history at the 2018 Festival. His highly acclaimed Der Rosenkavalier of 2014 was revived the following summer, as his 2018 Salome will be in 2019.
Franz Welser-Möst has received numerous honours and awards. He is an honorary member of the Gesellschaft der Musikfreunde in Vienna and the holder of the Vienna Philharmonic's Ring of Honour, the Kilenyi Medal of the Bruckner Society of America and the Kennedy Center Gold Medal in the Arts.
Franz Welser-Möst has released numerous CDs and DVDs, many of which have received international awards, notably a live recording of Der Rosenkavalier from Salzburg. Other opera productions from Salzburg have likewise appeared on DVD. Among his most recent recordings with the Cleveland Orchestra are the symphonies of Brahms and Bruckner.