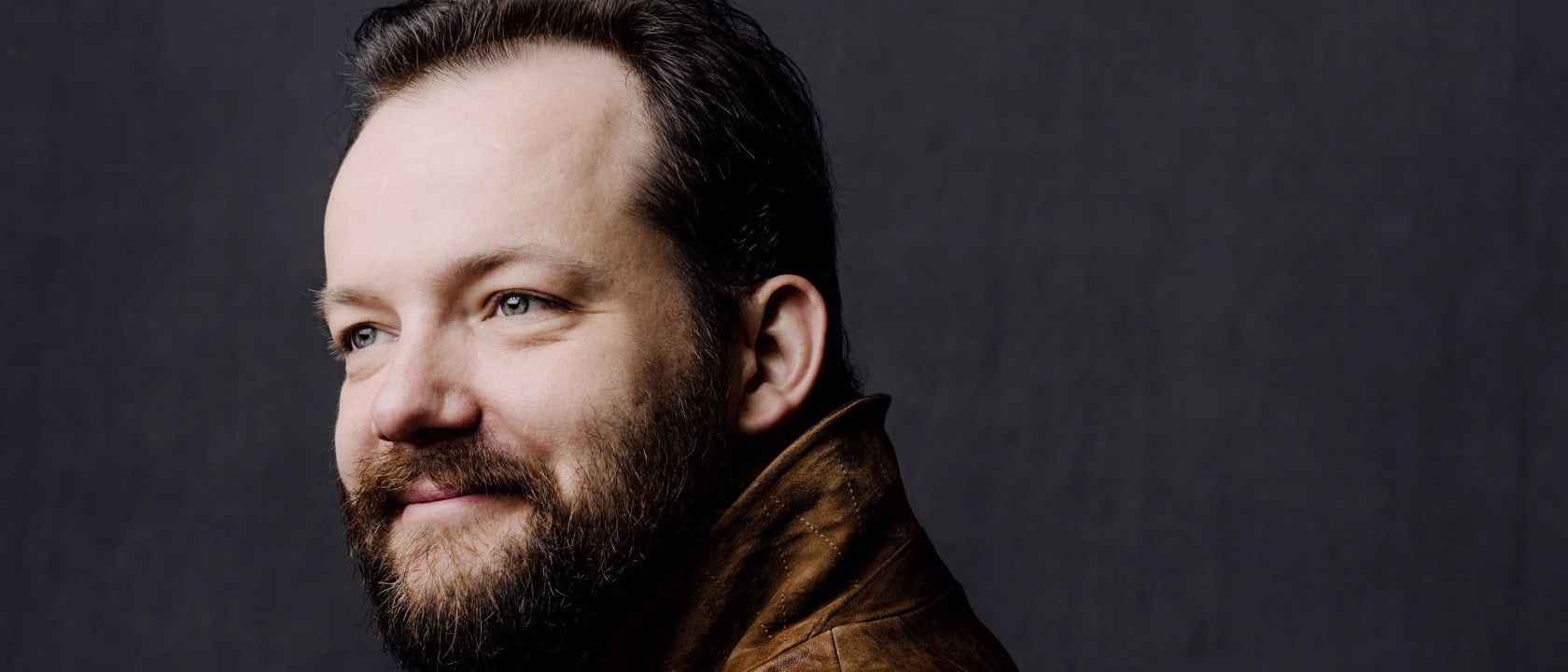 Current as of August 2023
Andris Nelsons is music director of the Boston Symphony Orchestra and Gewandhauskapellmeister in Leipzig. He has already enjoyed a number of highly successful tours with both orchestras. The autumn of 2019 was a particular highlight, with three joint performances by the two orchestras in Boston's Symphony Hall and further concerts by the Gewandhaus Orchestra as part of the Boston subscription series. In the 2021/22 season the alliance between the orchestras was strengthened with a recording of the complete orchestral works of Richard Strauss. The project was rounded off by a tour with Strauss residencies by the Leipzig Gewandhaus Orchestra in London, Hamburg, Vienna and Paris.
Throughout his career, Andris Nelsons has enjoyed regular collaborations with the Berlin Philharmonic, the Bavarian Radio Symphony Orchestra and the Concertgebouw Orchestra and has been a frequent guest at the Royal Opera House, Covent Garden, as well as at the Bayreuth and the Salzburg Festivals. Working with the Vienna Philharmonic, whose prestigious New Year's Day Concert he conducted in 2020, he joined in the celebrations of Beethoven's 250th birthday with a Beethoven symphony cycle on tour to the Philharmonie de Paris, the Philharmonie am Gasteig in Munich and the Hamburg Elbphilharmonie.
In the 2022/23 season Andris Nelsons and the Boston Symphony Orchestra toured Japan, including three concerts at Suntory Hall in Tokyo. They also appeared at Carnegie Hall with Anne-Sophie Mutter and Gautier Capuçon. With the Leipzig Gewandhaus Orchestra as orchestra in residence at the 2023 Salzburg Easter Festival, Andris Nelsons conducted a staged production of Wagner's Tannhäuser with Jonas Kaufmann in the title role and three symphonic programmes. In May he conducted Mahler's Second and Eighth Symphonies at the Mahler Festival in Leipzig. In addition, Andris Nelsons continued his collaborations with other orchestras such as the Berlin and Vienna Philharmonics, and most recently toured Europe with the Mahler Chamber Orchestra and Lang Lang.
Andris Nelsons has an exclusive recording contract with Deutsche Grammophon. His recording projects include the complete Bruckner symphonies with the Gewandhaus Orchestra, pairing these distinctive works with pieces by Wagner. Their recording of Bruckner's Third Symphony in spring 2017 won the Edison Klassiek Award, and was followed by the Fourth and Seventh Symphonies in spring 2018 and the Sixth and Ninth Symphonies in May 2019. Andris Nelsons has also embarked on a Shostakovich cycle with the Boston Symphony Orchestra, with recordings of all the symphonies and Lady Macbeth of the Mtsensk District. Each of the first three albums won a Grammy for Best Orchestral Performance and the third was also awarded Best Engineered Album. The fourth Shostakovich disc was released in February 2019, followed by the fifth instalments of both cycles in 2021. Deutsche Grammophon issued his recordings of the complete Beethoven symphonies with the Vienna Philharmonic in October 2019.