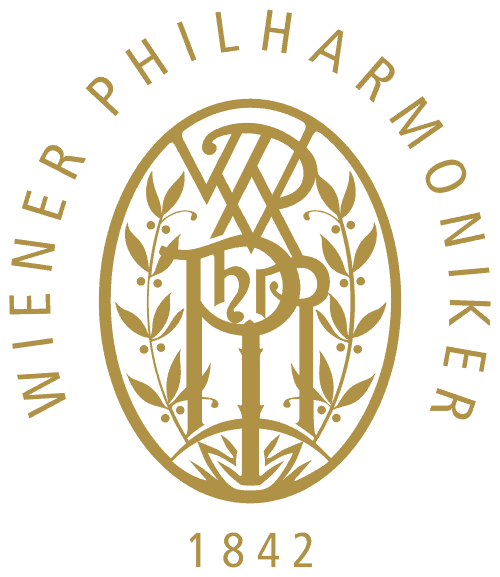 The Vienna Philharmonic Orchestra set the musical standard for which the Salzburg Festival is respected worldwide. In 1925, they appeared at the Salzburg Festival for the first time under their famous name; prior to that, members of the Vienna State Opera had been involved in orchestral concerts from 1921, and the Vienna State Opera Orchestra from 1922.
The Vienna Philharmonic traditionally presents five concert programs in Salzburg: in 2023, Christian Thielemann, together with Elsa Dreisig and Michael Volle, kicks off with a German Requiem for soprano, baritone, mixed choir and orchestra op. 45 by Johannes Brahms.
Andris Nelsons delights with Gustav Mahler's Fourth Symphony in G major and precedes it with Alban Berg's violin concerto Dem Andenken eines Engels, with Augustin Hadelich as soloist, another masterpiece.
Riccardo Muti conducts Anton Bruckner's Seventh Symphony as well as the Stabat Mater and the Te Deum from Giuseppe Verdi's Quattro pezzi sacri with the Concert Association of the Vienna State Opera Chorus.
Richard Strauss' Metamorphosen – study for 23 solo strings and Also sprach Zarathustra – tone poem (freely adapted from Friedrich Nietzsche) for large orchestra op. 30 will be performed this year by Franz-Welser Möst. As part of the concert series Time with Ligeti, Franz-Welser Möst will also conduct György Ligeti's Atmosphères for large orchestra and Lontano for large orchestra.
Jakub Hrůša closes the Philharmonic Concerts with Antonín Dvořák's Symphony No. 8 in G major, op. 88 – "English". Together with pianist Igor Levit, Johannes Brahms' Concerto for Piano and Orchestra No. 2 in B-flat major, op. 83, lights up the concert hall.