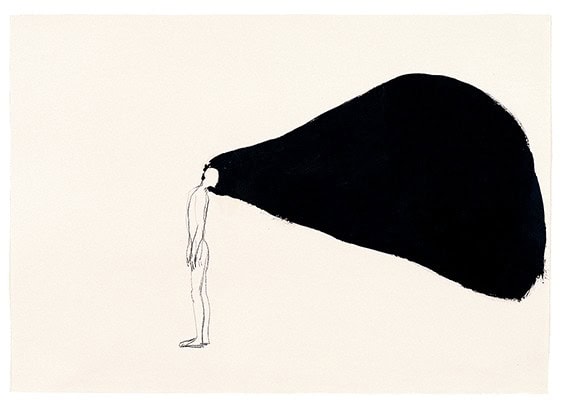 Antony Gormley, Untitled, 1983, black pigment, linseed oil and charcoal on paper, 83.8 × 59.7 cm, Walker Art Center, Minneapolis, MN, USA, © the artist
The Salzburg Festival will again present several top-class guest orchestras this year. For the first time, two orchestras will be guests: Les Siècles conducted by François-Xavier Roth and the Utopia Orchestra conducted by Teodor Currentzis.
Les Siècles inspires with its historical performance art, so that sometimes instrument changes between the pieces can be observed in order to come as close as possible to the originally intended sound of the work.
Teodor Currentzis also takes over the musical direction with the Utopia Orchestra in Henry Purcell's opera The Indian Queen.