Ticket information
Grosses Festspielhaus © Salzburger Festspiele / Andreas Kolarik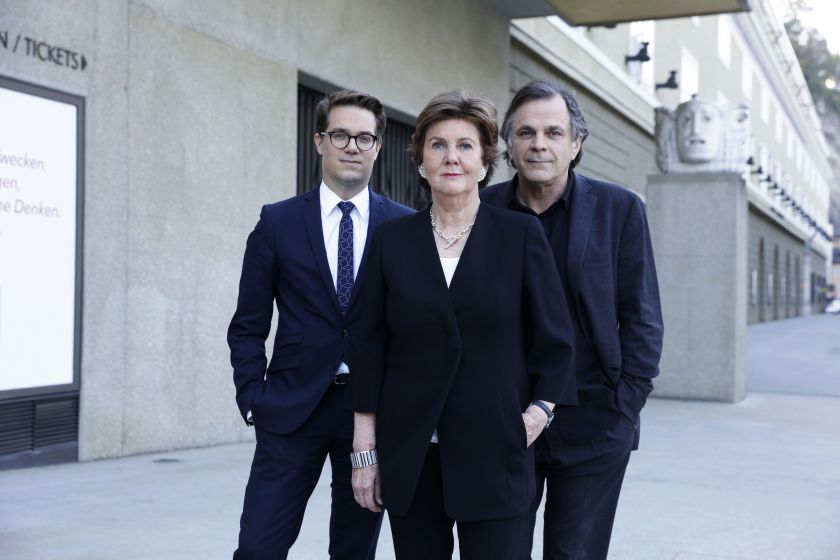 15 May 2020
The Salzburg Festival's directorate – President Helga Rabl-Stadler, Artistic Director Markus Hinterhäuser and Executive Director Lukas Crepaz – comments on initial announcements by Vice Chancellor Werner Kogler and Federal Minister Rudolf Anschober, according to which regulations for cultural events are to be gradually loosened in significant ways from June onwards. According to their statements, in August events with up to 1,000 audience members may be possible if the presenter in question presents an adequate security concept.
The Salzburg Festival is pleased that after long weeks without live events, this means that artists can once again invite their audiences to experience art together.
What exactly will become possible can only be explored after the ordinance has been published. After all, the old saying that "the devil is in the detail" applies particularly to the current situation. In particular, clarification is needed on the conditions under which stage rehearsals and performances by orchestras and choruses will be permissible.
The only thing that is certain is that the new health regulations mean that the Festival cannot take place as planned before the outbreak of the pandemic, both in terms of programming and duration. Therefore, the Festival will present an alternative for this extremely challenging year to the Supervisory Board on 25 May 2020. A modified Festival seems possible.
The Festival aims to publish the newly arranged programme for the summer in early June. Details on the further procedure for tickets previously purchased will be communicated to all our customers shortly and will also be published on our website.
This demonstrates that the directorate was justified to pursue a strategy of not cancelling the Festival too early, but waiting and observing the development of the pandemic, setting 30 May as the goal for decision-making.
The Festival is optimistic that despite the coronavirus, it will be able to send a strong signal for the power of the arts, especially in difficult times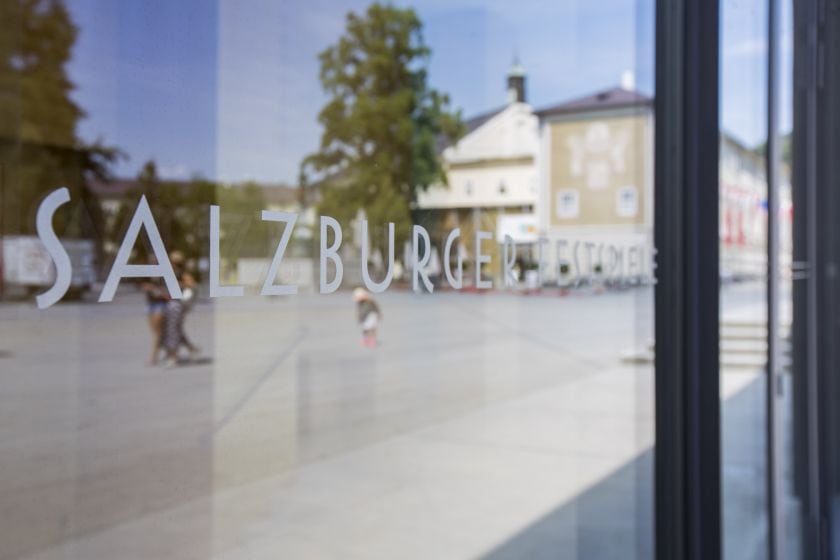 15 May 2020
A modified Festival seems possible. Learn more
6 April 2020
As announced in the press conference of the Austrian government on April 6, 2020, it is necessary to prohibit performances of all kind in Austria until the end of June, in order not to imperil the containment of the coronavirus, which has been successful so far.
To our deep regret, we are thereby also prohibited from presenting the performances of this year's Whitsun Festival.
The Salzburg Festival considers it its responsibility to do everything it can to prevent the coronavirus from spreading further:
 Plan for the Salzburg Festival
1.) Since 16 March 2020: All offices and workshops of the Salzburg Festival will remain closed for the time being until 13 April 2020.
2.) By 30 May 2020: Decision whether the Summer Festival will take place.
Our ticket office for personal customer service is open during the usual opening hours
Of course our online ticket shop is available 24 hrs at www.salzburgfestival.at and the ticket office team can be contacted by phone (+43-662-8045-500) and e-mail (info@salzburgfestival.at) as usual from Monday to Friday from 9:00 – 12:30 and 13:00 – 16:30.
Public guided tours and group tours at the Festival Halls are not taking place until further notice.
The planned start of direct ticket sales for the Summer Festival on 27.03.2020 will be postponed to 14.04.2020 and will then be handled exclusively via our online ticket shop.
The Salzburg State Exhibition "Great World Theatre – 100 Years Salzburg Festival" cannot start on the scheduled date (25.4.). The artistic intervention "The Dream of a Fairy Temple" will also be postponed indefinitely.
We understand the general confusion and insecurity and have therefore added a page to our website with Frequently Asked Questions and information on the coronavirus.
Our top priorities are service and consultation. Our friendly team is happy to guide you through your ticket order, your ticket purchase and any other questions concerning your festival visit. Use our phone services, send us an e-mail or book your preferred seat online.
KARTENBÜRO/Ticket Office Salzburger Festspiele
Opening hours personal:
Mon – Fri 10.00 am – 12.30 pm
and 1.00 – 4.30 pm
Opening hours by phone:
Mon – Fri 9.00 am – 12.30 pm
and 1.00 – 4.30 pm
Herbert-von-Karajan-Platz 11
5020 Salzburg, Austria
Tel. +43 662 8045 500
Fax +43 662 8045 555
info@salzburgfestival.at
SALZBURGER FESTSPIELE SHOP • KARTEN/TICKETS Direct Sale
Hofstallgasse 1, entrance to Felsenreitschule | Haus für Mozart
Opening hours
July 1 – July 17, 2020: Mon – Sat 09.30 am – 5.00 pm
July 18 – August 30, 2020: 09.300 am – 8.00 pm daily
Bernadette Salzmann, LL.M.