1 Jul 2023
Stage Magic for jung & jede*r
© SF / Marco Borrelli
Stage Magic for
jung & jede*r
How the Festival attracts younger audiences: workshops, Festival mentorships and daring productions.
Raising enthusiasm among young audiences – that is the guiding principle. Whether by presenting age-appropriate pieces or the opportunity to participate actively in opera camps or workshops, or through Festival mentorships making access to opera and theatre easier: jung & jede*r, the Salzburg Festival's youth programme, offers several ways for people aged under 27 to grow into the Festival world.
This requires "a lively youth programme with truly diverse offerings," says Ursula Gessat, the Festival's education manager and thus the director of jung & jede*r. "It is one thing to offer productions targeted at young audiences. But the other, equally important, thing is to make the Festival's 'regular' programming accessible for young audience members."
In the former category, the Festival offers no less than three premieres: Das Kind und die Zauberdinge is a German translation of Maurice Ravel's opera L'Enfant et les sortilèges. Ping Pong, a "multi-theatrical play", is a story about a girl who wants to belong. And Fiesta, the German-language premiere of a piece by Gwendoline Soublin, deals with a party that almost didn't happen, where the young guests come up with all kinds of ideas to save the day.
Courageous action by children is the theme of all three works. While Ping Pong and Fiesta have been on tour throughout the State of Salzburg since the spring, shown at cultural centres and schools, and are now presented at the Festival, Das Kind und die Zauberdinge has its premiere on 28 July. Giulia Giammona directs; the young German Anna Handler conducts.
For the director, the tale of a child that refuses to do its homework diligently and is punished by being grounded is the story of how "an isolated person is resocialized", she says. "After all, the child meets all kinds of furniture, objects and later animals which seem odd and mean nothing to it at first. When it breaks out and dares to help an injured squirrel, however, it demonstrates the courage to change something." To the director, the child is not an angry one, but rather a neglected, lonely child. "We want to avoid showing the child as misbehaving, but rather as one who is overwhelmed and overwrought." This is also reflected in the music: "Ravel combines many different styles of music, characterizing his wealth of characters," Giammona says. You can hear quacking and chirping in the music, as well as the speed of the math teacher and his dancing figures. None of this is meant to be scary, or only for a very brief time, Giammona explains. Her point is to show how the main figure escapes its incarceration, experiencing unfamiliar things and ultimately making contact with a kind of children's gang, portrayed here by animals.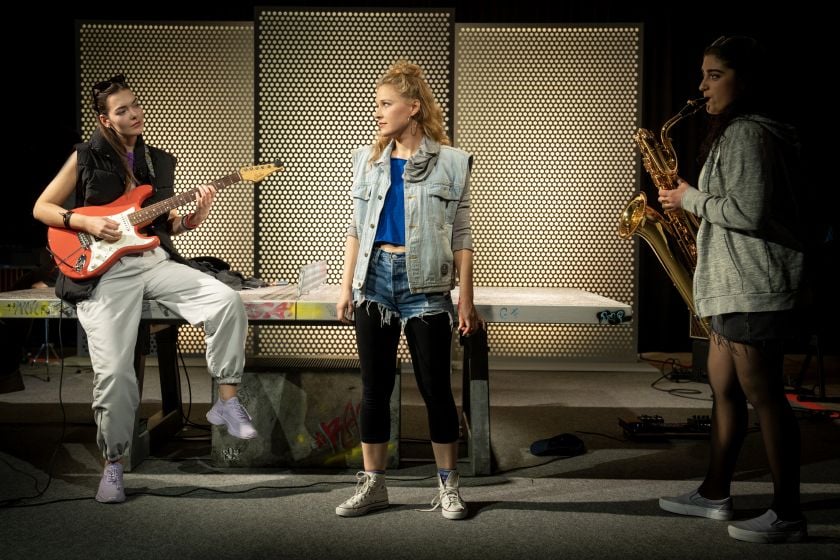 Belonging to a group is also the decisive issue in the play Ping Pong: the protagonist, Esra, is forced to prove herself to the girls from the parallel grade: "If you want to be one of us, you have to do something outrageous!", the others tell her. But what could this "outrageous" thing be? At the ping-pong table, she has an idea …
The piece by Mischa Tangian, which also employs singing, saxophone, guitar and percussion, is about insecurities, meanness and commonalities. Annika Haller directs.
Inventive, rather courageous children are also central to the third jung & jede*r production: Fiesta is a play for people aged 8 and up, and it's about Nono's birthday party. This is an event he has planned from when he was very small, including a lemon meringue smarties cake, golden paper garlands and a speech about the world. But then a hurricane sweeps through the streets. Can the "fiesta" still take place? The children, it turns out, have a plan. Gottfried Goller directs.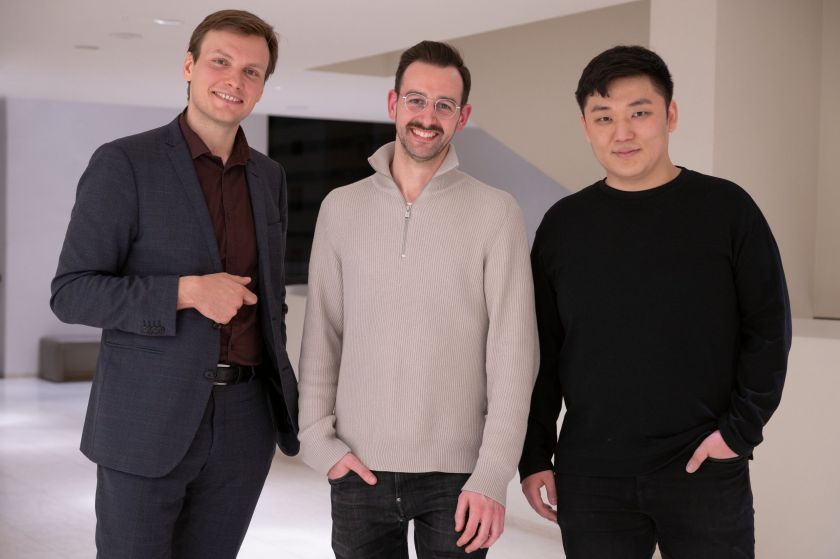 Focus on talent. One programme that concentrates entirely on supporting young stage talent is the Young Singers Project. Since 2008, it has offered further education for vocalists, who are also involved in the Festival's productions. Singers under the age of 30 can apply; the successful candidates benefit from master classes and can show off their talent, for example in Das Kind und die Zauberdinge and a final concert. Over the years, the Young Singers Project has included such artists as Olga Bezsmertna, Rafael Fingerlos, Mauro Peter and Miriam Kutrowatz. This year, its ranks include Aitana Sanz Pérez, Lilit Davtyan, Johanna Rosa Falkinger, Anthony Léon and Matteo Guerzé.
The coming generation of talent also takes centre-stage in the Herbert von Karajan Young Conductors Award. Here, young conductors can apply, and three finalists compete for the prize in early August, conducting three concerts. The scheme has honoured Lorenzo Viotti, Maxime Pascal and Mirga Gražinytė-Tyla in earlier years. This year, the candidates Tobias Wögerer – whose name may be familiar from the Volksoper in Vienna – Vitali Alekseenok and Hankyeol Yoon compete for the prize. One of them will be declared the winner by the jury, receiving a sum of 15,000 Euros, and return to the 2024 Festival to conduct the Prize Winner's Concert.
Thus, young artists are supported in many ways – but jung & jede*r also aims to increase the share of young audience members at regular Festival performances. Last year, in addition to the introductory talks for young people, artist conversations and most importantly, 6,000 discounted youth tickets, the concept of Festival mentorships was introduced.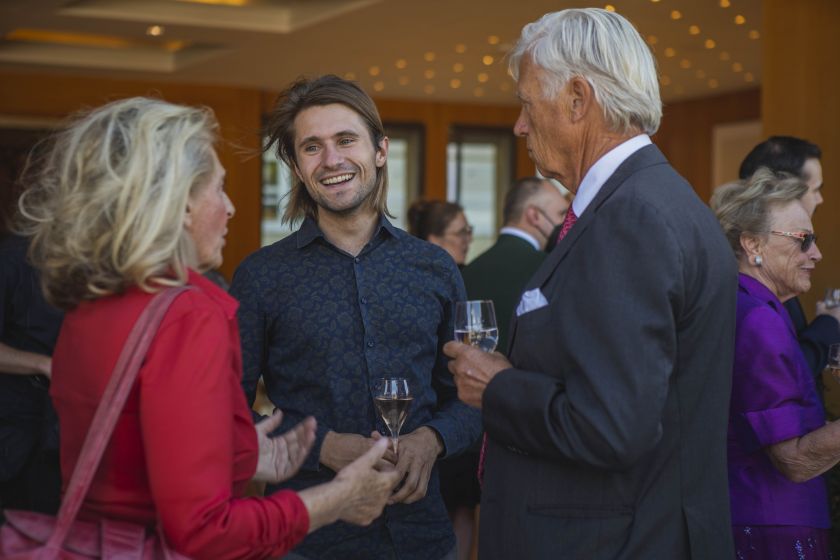 Festival feeling. This scheme pairs 16 to 26-year-old first-time attendees with experienced Festival visitors: together, they attend one of the selected performances. It is not only the young people who learn from the "old hands": "Ideally, both parties benefit," says Ursula Gessat. "The experienced Festivalgoer conveys their passion for the Salzburg Festival to the novice. But possibly, the mentor also develops a new view of the works in this constellation, as they look at them afresh through their mentees' eyes." The idea is to create a "lively, spirited exchange": "Our hope is that this project might also dispel potential worries such as 'Will I fit in?', 'What should I wear?', instead transporting an open-mindedness that will bring young people into the theatre," Gessat explains. "There are so many enthusiastic Festivalgoers, for whom their visits are a fixed part of their summer. We want to convey this enthusiasm to the young generations." And that, in a nutshell, is the mission of jung & jede*r as a whole.
Theresa Steininger
Translation: Alexa Nieschlag
First published on 20.05. 2023 in Die Presse Kultur Spezial: Salzburger Festspiele