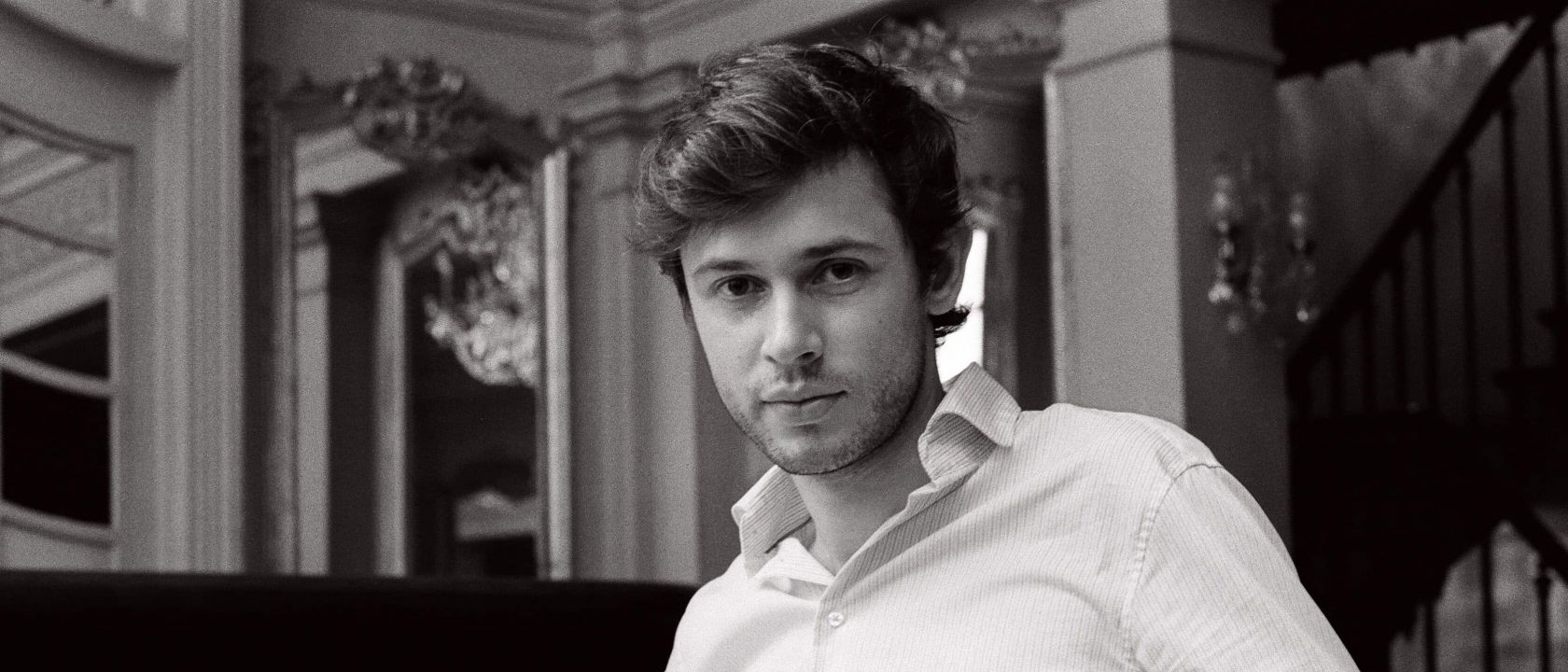 Maxime Pascal is a passionate advocate for French, 20th-century and contemporary music. His opera credits include the world premiere of Salvatore Sciarrino's Ti vedo, ti sento, mi perdo at La Scala, Milan, with further performances at the Berlin State Opera, Luca Francesconi's Quartett at La Scala, Peter Eötvös's Sleepless at the Berlin State Opera and the Grand Théâtre de Genève, and the world premiere of Sivan Eldar's Like flesh at the Opéra de Lille. In the 2022/23 season, prior to his return to the Salzburg Festival for The Greek Passion, he conducted Stockhausen's Freitag aus Licht at the Opéra de Lille and the Philharmonie de Paris, Turandot at the Berlin State Opera and Lulu at the Wiener Festwochen. He also made his debut at the Festival d'Aix-en-Provence with Le Balcon, in a production of Die Dreigroschenoper.
His passion for French repertory has taken him to venues such as the Paris Opéra, where he has conducted Ravel's Daphnis et Chloé, Boléro and L'Heure espagnole (in a double bill with Puccini's Gianni Schicchi). In 2016 he conducted Pelléas et Mélisande in Malmö and in 2019 he made an acclaimed debut at the BBC Proms with Berlioz's L'Enfance du Christ. In 2022 he returned to the Salzburg Festival for Honegger's Jeanne d'Arc au bûcher.
Maxim Pascal is a founding member of the orchestra Le Balcon, with which he explores a wide repertory and dedicates himself to diverse projects that regularly integrate music with advanced sound and lighting systems. To date, collaborative projects have included Ariadne auf Naxos directed by Benjamin Lazar, a video spectacle on Schoenberg's Pierrot lunaire with the Colombian artist Nieto, and Stockhausen's Donnerstag aus Licht in 2018 at the Opéra Comique in Paris and in 2019 at the Royal Festival Hall in London. The latter has led to a seven-year collaboration between the ensemble and the Philharmonie de Paris to perform Stockhausen's complete Licht cycle. During the lockdown period Maxime Pascal and Le Balcon remained very active, and performed streamed programmes of works by composers including Boulez, Gesualdo and Grisey, and Mahler's Das Lied von der Erde. Maxime Pascal and his ensemble have worked with composers such as Pierre Boulez, George Benjamin, Peter Eötvös and Michaël Levinas.
In the 2023/24 season Maxime Pascal will make his debut at the Enescu Festival with Le Balcon performing Messiaen's Saint François d'Assise; he will also conduct the Frankfurt Radio Symphony Orchestra and the Orchestra dell'Accademia Nazionale di Santa Cecilia for the first time. Other highlights of the season will include a revival of Die Dreigroschenoper in Paris, a new production of Carmen at Theater Basel, a project with the Hallé Orchestra and returns to work with the Yomiuri Nippon Symphony Orchestra and the Orchestra Ensemble Kanazawa in Japan.
Maxime Pascal is associate artist and artistic advisor for the Fondation Singer-Polignac in Paris. In 2014 he was the first French conductor to receive the Nestlé and Salzburg Festival Young Conductors Award.