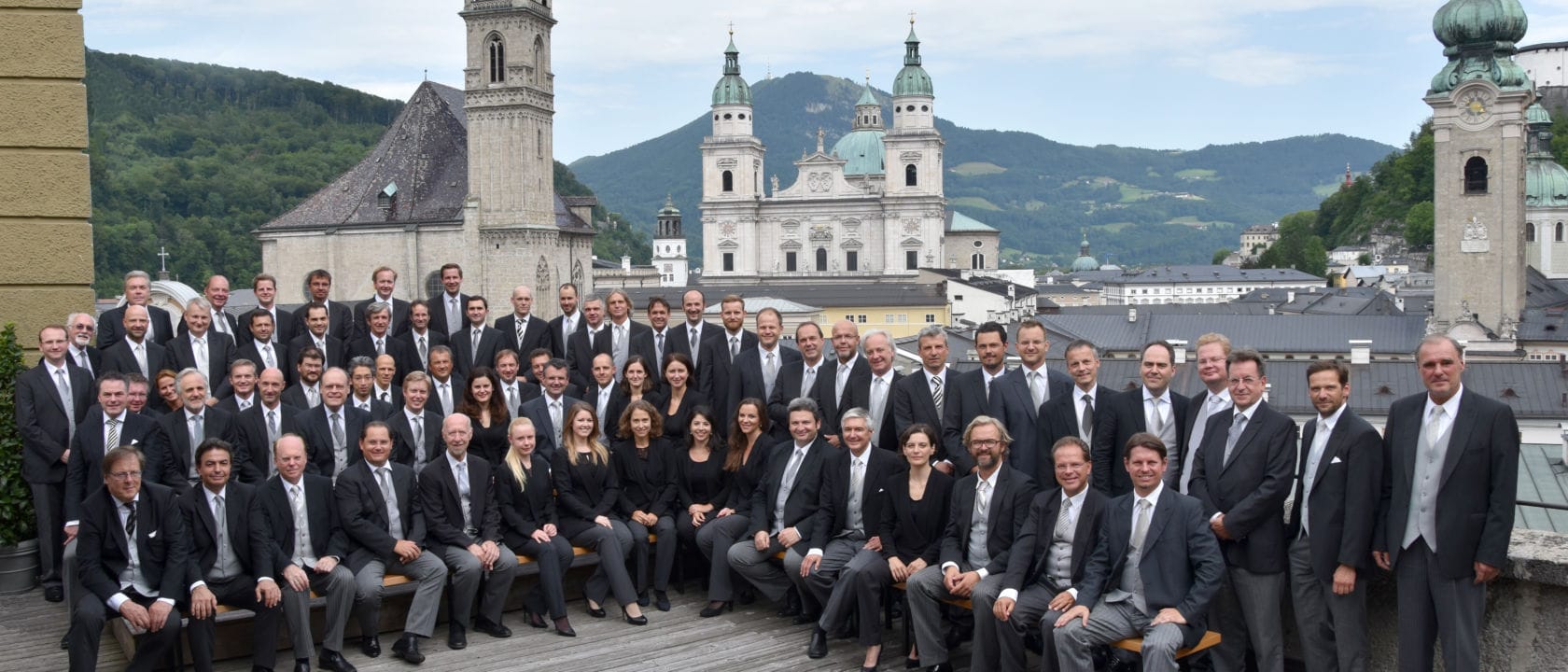 © Salzburger Festspiele / Anne Zeuner
There is perhaps no other musical ensemble more closely associated with the history and tradition of European classical music than the Vienna Philharmonic. In the course of the past 175 years, the musicians of this most prominent orchestra of the capital city of music have experienced and influenced the course of musical history around the world. Even to this day, prominent soloists and conductors refer to the unique 'Viennese sound' as the outstanding quality that sets it apart from other orchestras.
Since its inception by Otto Nicolai in 1842, the fascination that the orchestra has held for prominent composers and conductors, as well as for audiences all over the world, is based not only on a homogenous musical style, carefully bequeathed from one generation to the next, but also on its unique history and structure. The foremost ruling body of the organization is the orchestra itself.
In accordance with Philharmonic statutes, only a member of the Orchestra of the Vienna State Opera can become a member of the Vienna Philharmonic. Before joining the Philharmonic, the musicians must first audition for a position with the Orchestra of the Vienna State Opera and then successfully complete a three-year period before becoming eligible to submit an application for membership of the Association of the Vienna Philharmonic.
The Vienna Philharmonic performs approximately 40 concerts annually in Vienna, presents Vienna Philharmonic weeks in New York and Japan and has appeared at the Salzburg Festival since 1922. The orchestra makes yearly guest appearances, playing more than 50 concerts in leading concert halls and festivals around the world, presents the New Year's Concert, which is broadcast internationally in more than 90 countries, and presents the free Summer Night Concert Schönbrunn, attended annually by up to 100,000 people.
From the beginning, the orchestra has displayed a strong social consciousness, characterized by a commitment to individuals in need and the fostering of young musicians. To this day, the orchestra performs numerous benefit concerts annually and develops initiatives for the disadvantaged.
The musicians of the Vienna Philharmonic Orchestra endeavour to implement the motto with which Ludwig van Beethoven prefaced his Missa solemnis: 'From the heart, to the heart'.
Rolex has been the exclusive sponsor of the Vienna Philharmonic since 2008.
Current as of June 2018