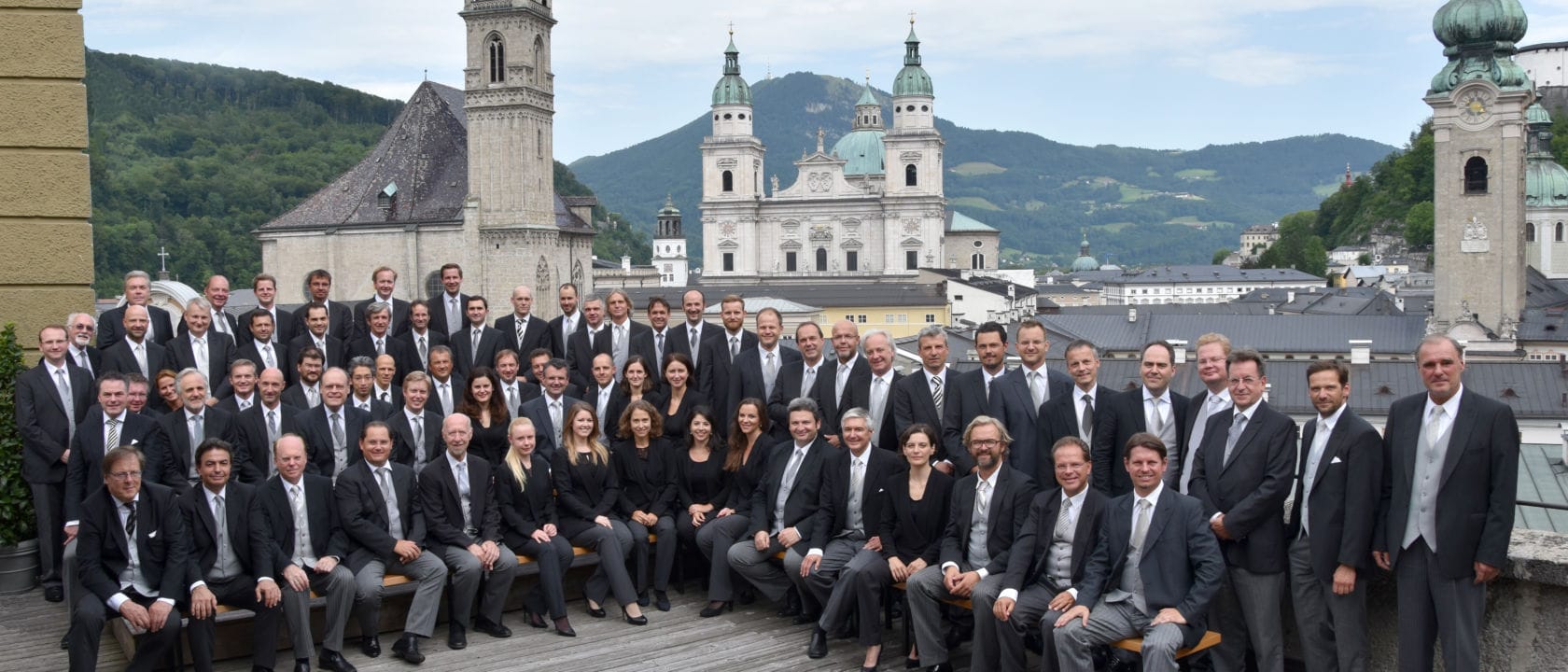 Current as of August 2023
There is perhaps no other musical ensemble more closely associated with the history and traditions of European classical music than the Vienna Philharmonic. Over the past 180 years, the orchestra has experienced and influenced musical history around the world.
The fascination that the orchestra has held since its foundation by Otto Nicolai in 1842 for prominent composers and conductors, as well as for audiences all over the world, is based upon the maintenance of a homogenous musical style which is carefully bequeathed from one generation to the next, as well as a unique history and administrative structure. The basic pillars are a democratic organization that places the entire artistic and management decision-making processes in the hands of the musicians, as well as a close symbiosis with the Orchestra of the Vienna State Opera. The statutes of the Vienna Philharmonic state that only musicians from the opera orchestra can become members of the Vienna Philharmonic.
The Vienna Philharmonic's touring activities started at the beginning of the 20th century and have since taken the orchestra to all continents on the globe. In recent years, this has included regularly scheduled concerts in Germany, Japan, the USA and China.
The Vienna Philharmonic Orchestra Academy was founded in 2018. The Academy students are selected according to a strict, internationally-oriented audition process and trained at the highest level over a two-year course of study.
The Vienna Philharmonic has made it its mission to impart music's humanitarian message into the daily lives and consciousness of its listeners. From the very beginning, the orchestra has displayed a strong social conscience, characterized by its commitment to individuals in need and the fostering of young musicians. To this day, the orchestra performs numerous benefit concerts and develops initiatives for the disadvantaged.
The Vienna Philharmonic gives more than forty concerts in Vienna every year, including the New Year's Concert and the Summer Night Concert at Schönbrunn, both of which are broadcast around the world. The orchestra has also had an annual summer residency at the Salzburg Festival since 1922 and with more than fifty international concerts a year the Vienna Philharmonic is established as one of the world's finest orchestras.
The orchestra has been the recipient of numerous prizes and awards over the course of its history.
It has been supported by its exclusive sponsor Rolex since 2008.