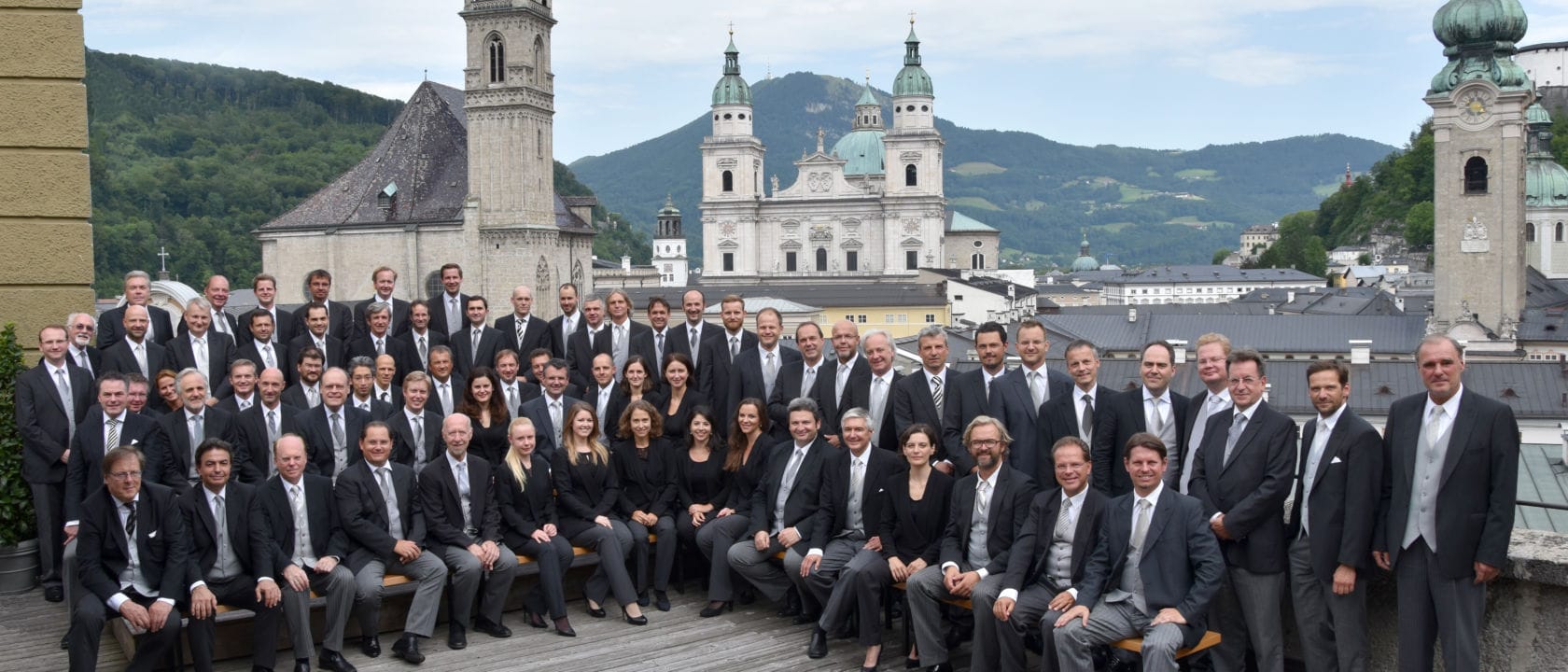 © Salzburger Festspiele / Anne Zeuner
There is perhaps no other musical ensemble more closely associated with the history and traditions of European classical music than the Vienna Philharmonic. Over the course of the last 178 years, the musicians of this most prominent orchestra in the capital city of music have experienced and influenced a musical history that is unique, thanks to its association with a large number of outstanding composers and interpreters.
The ensemble's history began on 28 March 1842, with a concert given by the Orchestra of the Court Opera and Otto Nicolai. Ever since, the same principles have been retained: only musicians from the Orchestra of the Court Opera (now the Vienna State Opera) can become members of the Vienna Philharmonic, with all decisions made democratically and independently by individuals from the General Assembly.
While the Vienna Philharmonic, which was founded as an association in 1908, initially entrusted its subscription series to a single conductor who was elected each season, the orchestra has retained a guest conductor system since 1933, through which it works with the world's most important artists.
The uniqueness of the ensemble, which has given around 9,000 concerts since its foundation, is based on a unique structure and history, namely the symbiosis between opera house and concert hall and the passing on of a specific Philharmonic style of playing from one generation to the next. The orchestra has appeared at the Salzburg Festival since 1922. It has given Vienna Philharmonic Weeks in New York since 1989 and in Japan since 1993. The New Year's Day Concert is broadcast to more than 90 countries worldwide, while its Schönbrunn Summer Night Concert, in the unique setting of the park of the historic palace, is also broadcast on television worldwide and attracts up to 100,000 visitors every year.
The Vienna Philharmonic is committed to conveying music's humanitarian message in everyday life, as well as creating a growing awareness among its audience. In 2012 it was appointed Goodwill Ambassador of the International Institute for Applied Systems Analysis. The Vienna Philharmonic endeavours to implement the motto with which Ludwig van Beethoven, to whom the orchestra owes its heritage, prefaced his Missa solemnis: 'From the heart, to the heart'.
The Vienna Philharmonic Orchestra Academy was founded in 2018. Academy students are selected in accordance with a strict, internationally oriented audition process and trained at the highest level during a two-year course of study. The first 12 young musicians started their training in Vienna on 1 September 2019.
Rolex has been the exclusive partner of the Vienna Philharmonic since 2008.