29 Apr 2021
2021 Salzburg Festival Whitsun will take place
Rudolf Hradil, Porta Flaminia, Aquarell, um 2000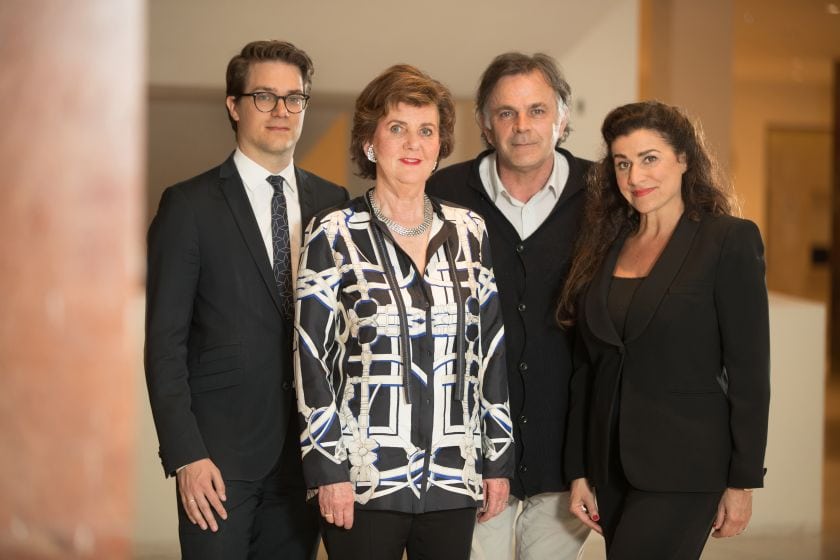 "Opera, theatre, ballet and concerts with an audience? When will the performing arts finally be allowed to leave the infinite loop of worldwide streaming behind? When will the arts, this nourishment for our souls, finally be systemically relevant? Starting on 19 May, this will actually come true in Salzburg: at Whitsun we will finally perform for an audience again! We are all overjoyed about this decision, and I would like to express my personal gratitude to the political decision makers and the Salzburg Festival's management! Long live the arts and our shared enjoyment of them, that mysterious dialectic of passionate performance and open-minded reception," says Cecilia Bartoli, Artistic Director of the Salzburg Whitsun Festival.
The strategy for the 2021 Whitsun Festival remains the same as in the past, highly successful Festival year: under the primacy of health, the goal is to implement a festival which is artistically meaningful and economically viable.
Almost all performances can take place as planned. Under the motto ROMA ÆTERNA, Artistic Director Cecilia Bartoli places Rome – the eternal city, her hometown – at the centre of the 2021 Salzburg Whitsun Festival.
However, the Austrian government's recent decree has made several changes to the programme necessary:
One event affected is the sacred concert Dixit Dominus by the Monteverdi Choir and the English Baroque Soloists under Sir John Eliot Gardiner. Due to the British quarantine regulations, the artists themselves had to cancel their participation, which the Salzburg Festival sincerely regrets. Cecilia Bartoli is working on an alternate programme.
The Gala Dinner with the award-winning chef Heinz Beck cannot be held as planned and desired, due to the current Covid-19 regulations for the gastronomy sector; presumably it will be rescheduled for next year.
"The safety of our guests and all our artists as well as the safety of the Salzburg Festival's employees are our top priorities. In order to comply with the safety regulations currently in force, last year's tried and tested prevention plan has been revised, accommodating particularly the Ministry of Health's new regulations on testing requirements before entry. The plan is regularly adapted to the developments of the pandemic," says Executive Director Lukas Crepaz.
Learn more about the prevention measures.
Since 2012 the Festival's partnership with Rolex has provided the financial opportunity to feature new opera productions at the Whitsun Festival every year. The Festival is very grateful to Rolex for this partnership, which was extended last year and will run through 2027.