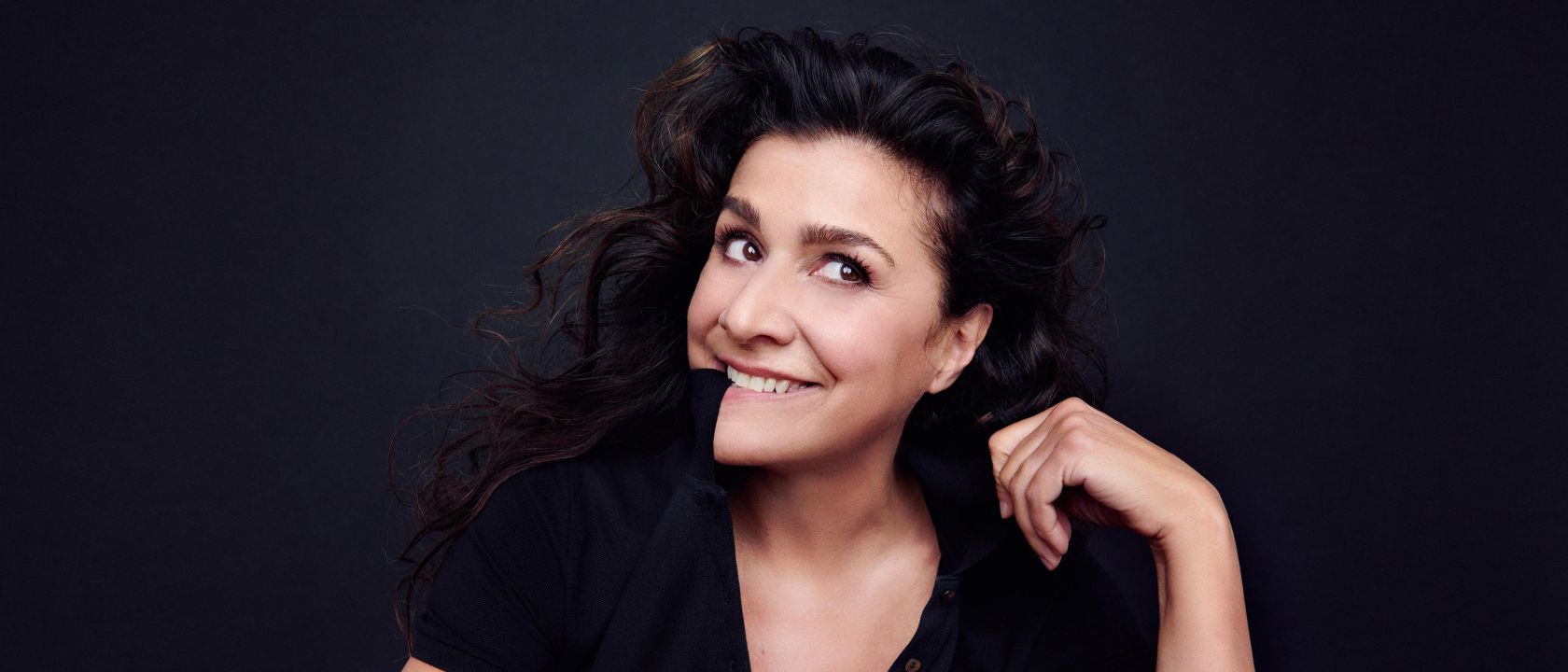 © Kristian Schuller / Decca
Preeminent as an artist and as a singer, Cecilia Bartoli has become a role model for a whole generation of young musicians. Yet it is not only her virtuosic vocal technique, her profound musicianship and her captivating stage presence that make her the prototype of a modern opera singer but also her ability to combine art with conceptual thinking, creativity with scholarly research, and passion with professional commitment.
Cecilia Bartoli was born in Rome and is the daughter of the singing teacher Silvana Bazzoni. She made her professional stage debut as Rosina in Rossini's Il barbiere di Siviglia in her hometown in 1987. An incomparable career quickly followed. Within a short space of time, Daniel Barenboim, Herbert von Karajan and Nikolaus Harnoncourt were all drawn to the young singer. Since then she has been invited to appear in venues including the Salzburg Festival, New York's Metropolitan Opera and London's Royal Opera House as well as concert halls and festivals throughout Europe, the United States, Asia and Australia. For 30 years she has been appearing regularly at the Zurich Opera, while her annual concert tours take her routinely to the Amsterdam Concertgebouw, the Philharmonie in Paris, the Vienna Musikverein, the Hamburg Elbphilharmonie, the Berlin Philharmonie and other leading concert halls.
Cecilia Bartoli signed an exclusive recording contract with Decca in 1988. Released in 1999, The Vivaldi Album was the result of a fascinating voyage of discovery through Vivaldi's as yet virtually unknown operas, establishing her reputation as a pioneering explorer. It was followed by other elaborate concept albums which have shed new light on the Baroque and bel canto eras, including Opera proibita, Maria, Sacrificium, Mission, St Petersburg and, in 2019, Farinelli. She has sold more than twelve million DVDs and CDs, making her the most successful classical artist of our day.
Cecilia Bartoli has been the artistic director of the Salzburg Whitsun Festival since 2012. Her contract was recently extended until 2026. Salzburg has become the perfect outlet for the talent to combine artistic excellence with conceptual thinking. It has also become an important centre for her own work in the theatre: her stage debut as Norma in 2013 was a milestone in her career. In 2019 she sang the title role in a highly acclaimed production of Handel's Alcina.
Cecilia Bartoli has actively championed historically informed performance practice for many years and to this end helped to establish Les Musiciens du Prince-Monaco in 2016 with the generous support of the principality's ruling house. Under her artistic leadership, the ensemble has been regularly acclaimed by public and press alike at each of its much-anticipated appearances.
In 2018 the Cecilia Bartoli Music Foundation launched a new record label, "Mentored by Bartoli". Its first release was Contrabandista, a recital album by the Mexican tenor Javier Camarena. Behind the project lies the idea of introducing classical music to a wider audience and working with talented young musicians.
Cecilia Bartoli is the director designate of the Opéra de Monte-Carlo, a position that she will take up in January 2023, the first woman to hold the post in the company's history.
Five Grammys, more than a dozen Echo Klassik and Brit Awards, the Polar Music Prize, the Léonie Sonning Music Prize, the Herbert von Karajan Prize and many other honours attest to the importance of Cecilia Bartoli's role in the history of music. And thanks to her inexhaustible curiosity and creativity we may expect a string of further innovative projects over the coming years.