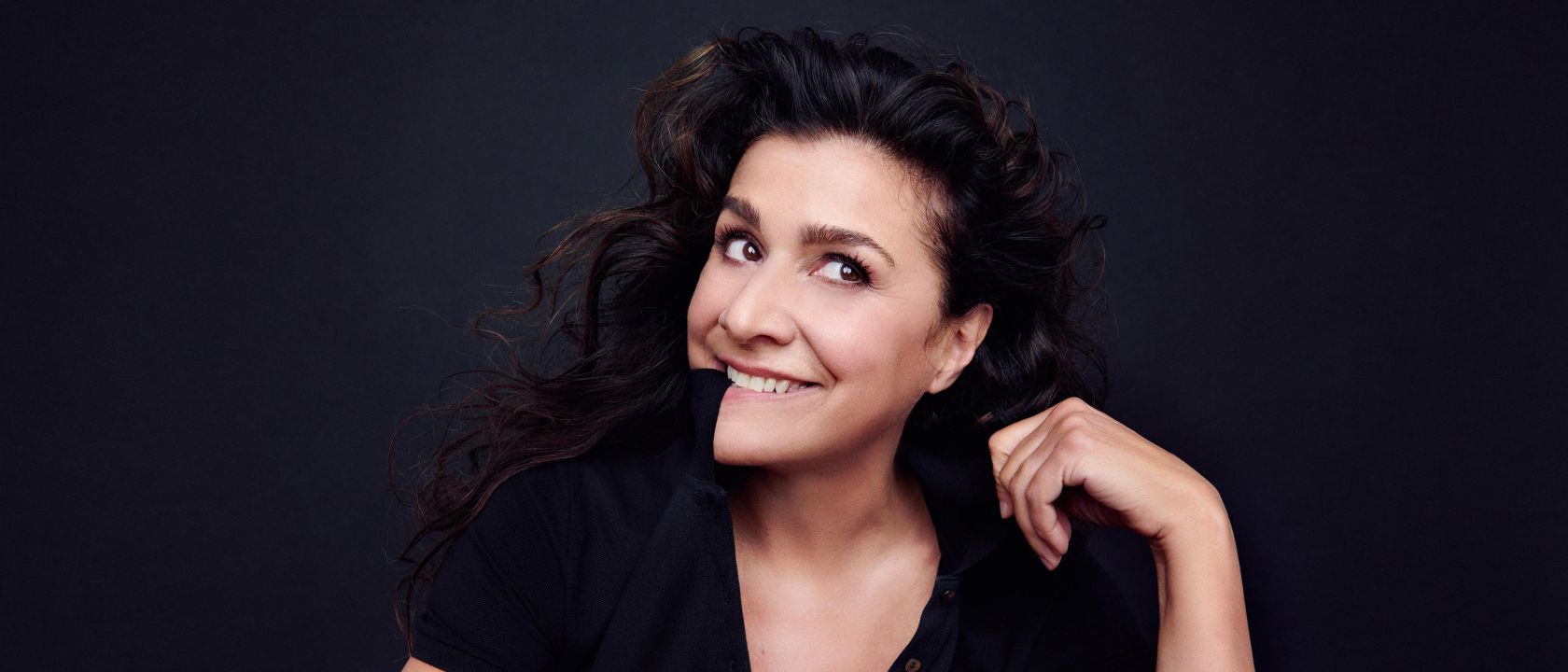 The mezzo-soprano Cecilia Bartoli is one of the world's leading classical artists, with an outstanding and ongoing stage career that, so far, spans more than 30 years. Her work is inspired by her passion for re-discovering little-known music, and her profound interest in historically-informed performance practice. Her large-scale projects, which embrace various art forms, have brought her international recognition and led to prestigious managerial positions in Salzburg and Monte Carlo. A role model for future generations, Cecilia Bartoli can truly be said to have made musical history.
Cecilia Bartoli always brings key aspects of her personality to her performances and projects: her musicianship, intellectual imagination and keen sense of theatre, together with her charisma, depth of feeling and great personal warmth.
Born in Rome and educated by her mother, the singing teacher Silvana Bazzoni, Cecilia Bartoli was first discovered by Daniel Barenboim, Herbert von Karajan and Nikolaus Harnoncourt. Each of the three helped to shape her fast-developing international career in a different way. Soon she began to perform with other leading conductors and prestigious orchestras in all the great opera houses and concert halls of North America, Europe, the Far East and Australia, and at many famous festivals.
Her innovative investigations of neglected music have become a hallmark of her career, and have led to extensive concert tours, best-selling records, spectacular staged productions, original film projects and multimedia events. Since 2012 Cecilia Bartoli has been artistic director of the Salzburg Whitsun Festival. At the start of 2023 she also took up the post of director of the Opéra de Monte-Carlo: the first woman to hold this position in the company's history.
In 2016 her orchestra Les Musiciens du Prince – Monaco was founded in Monte Carlo under the patronage of HSH Prince Albert II and HRH Princess Caroline of Hanover. Cecilia Bartoli performs regularly with this period-instrument orchestra both at their homebase in Monte Carlo and on large-scale tours throughout Europe.
Cecilia Bartoli's repertory focuses on the music of Rossini, Mozart, Handel and their contemporaries. Her extensive research into the vocal characteristics and roles of such legendary singers as Farinelli, Maria Malibran and Giuditta Pasta has also encouraged her to explore areas previously considered atypical for mezzo-sopranos.
Milestones of her career include the first ever production of Rossini's Cenerentola at New York's Metropolitan Opera in 1997, the legendary Vivaldi Album which has sold millions of copies since its release in 1999, the Paris concert marathon on Maria Malibran's 200th birthday in 2008, her radical new approach to Bellini's Norma in 2013 – which led to a scholarly reconstruction of the original score – and, in 2022, a rapturously received week dedicated to Rossini at the Vienna State Opera.
The Cecilia Bartoli Music Foundation was created as part of Cecilia's philanthropic work. It aims to establish collaborations with talented young musicians, and to bring classical music to a wider audience. Among other projects, the Foundation has set up a new record label in collaboration with Decca, mentored by Bartoli. Thanks to this initiative, wonderful artists such as Javier Camarena and Varduhi Abrahamyan have been able to record their first studio albums.
Honorary doctorates, five Grammy Awards, more than a dozen ECHO Klassik and BRIT awards, the Polar Music Prize, the Léonie Sonning Music Prize, the Herbert von Karajan Music Prize and many other awards highlight Cecilia Bartoli's importance in the world of culture and music.
In this context, Europa Nostra – the European Voice of Civil Society Committed to Cultural Heritage – appointed Cecilia Bartoli as their president. She took up this position for an initial term of five years in 2022.