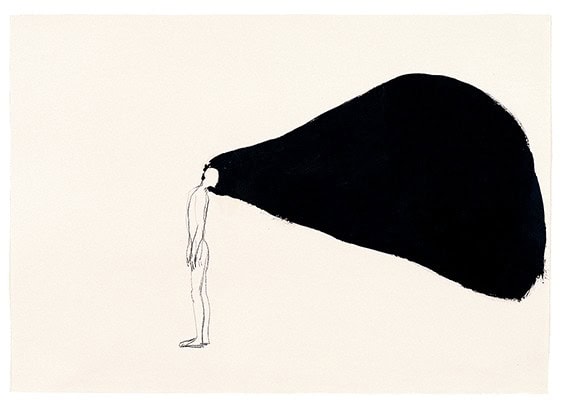 Antony Gormley, Untitled, 1983, black pigment, linseed oil and charcoal on paper, 83.8 × 59.7 cm, Walker Art Center, Minneapolis, MN, USA, © the artist
The Lied recital series will be introduced by Christian Gerhaher and Gerold Huber with the well-known Lieder of Robert Schumann.
The brilliant soprano Renée Fleming will be accompanied this year by star pianist Evgeny Kissin, who, in addition to his solo concert, also devotes himself to song accompaniment. From their diverse program, works by artists such as Franz Schubert, Franz Liszt and Sergei Rachmaninov will be heard.
The Lied recital will conclude as it began: Robert Schumann's song cycle Die Dichterliebe will be performed by Benjamin Bernheim and Sarah Tysman, concluding the series.