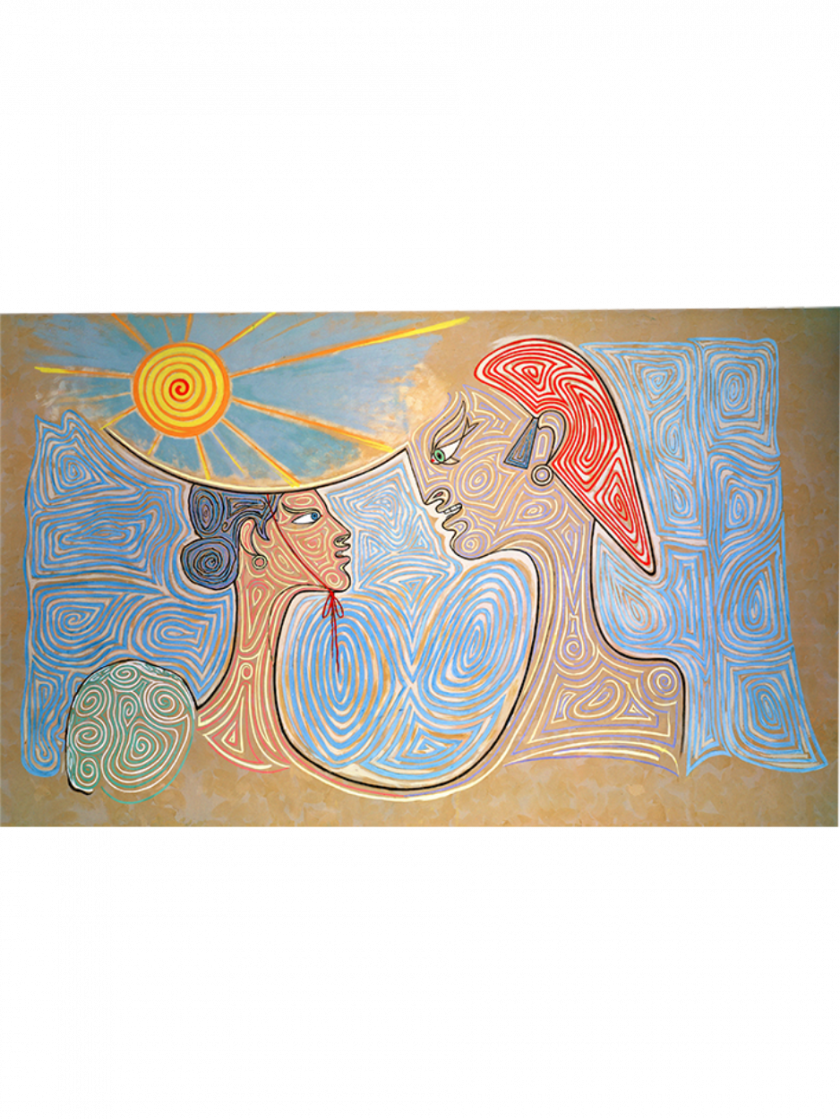 Jean Cocteau, Wandmalerei in der Salle de mariage im Rathaus von Menton, Foto: Bridgeman Images, © Bildrecht / Comité Cocteau, Wien 2022.
Christoph Willibald Gluck's endeavours, undertaken jointly with the librettist Ranieri de' Calzabigi, to free the predominant style of opera from musical excesses and complicated sub-plots, thus distilling its true essence, culminated in Orfeo ed Eurydice in 1762. Ever since, the work has since been regarded as the prototype of the 'reform opera', which focusses human emotions into one single plot-line. Twelve years after the premiere in Vienna Gluck produced a version in French entitled Orphée et Eurydice that was tailored to Parisian tastes, giving the castrato role of Orphée to a tenor and adding numerous ballet scenes.
This version provides the ideal basis for a dance opera, whose action John Neumeier has set in a modern ballet studio. He makes use of the overture to tell the backstory: an altercation arises during a rehearsal between the prima ballerina Eurydice and the choreographer Orphée. Furious, she leaves the studio and dies shortly afterwards in a car accident. Now the familiar narrative starts. However, it is not Orphée who doubts the happy outcome but Eurydice who sets things in train when she questions his love, making him turn round to her, and disappears. Devastated, Orphée strikes up the lament 'J'ai perdu mon Eurydice', but contrary to the myth Gluck bows to Parisian convention and has Amor intervene in the action, steering it towards a positive conclusion.