13 Jan 2021
"A profound cry for humanity" Ingo Metzmacher in conversation about Luigi Nono
© Salzburger Festspiele / Andreas Kolarik
Ingo Metzmacher conducts
Intolleranza 1960 (Luigi Nono)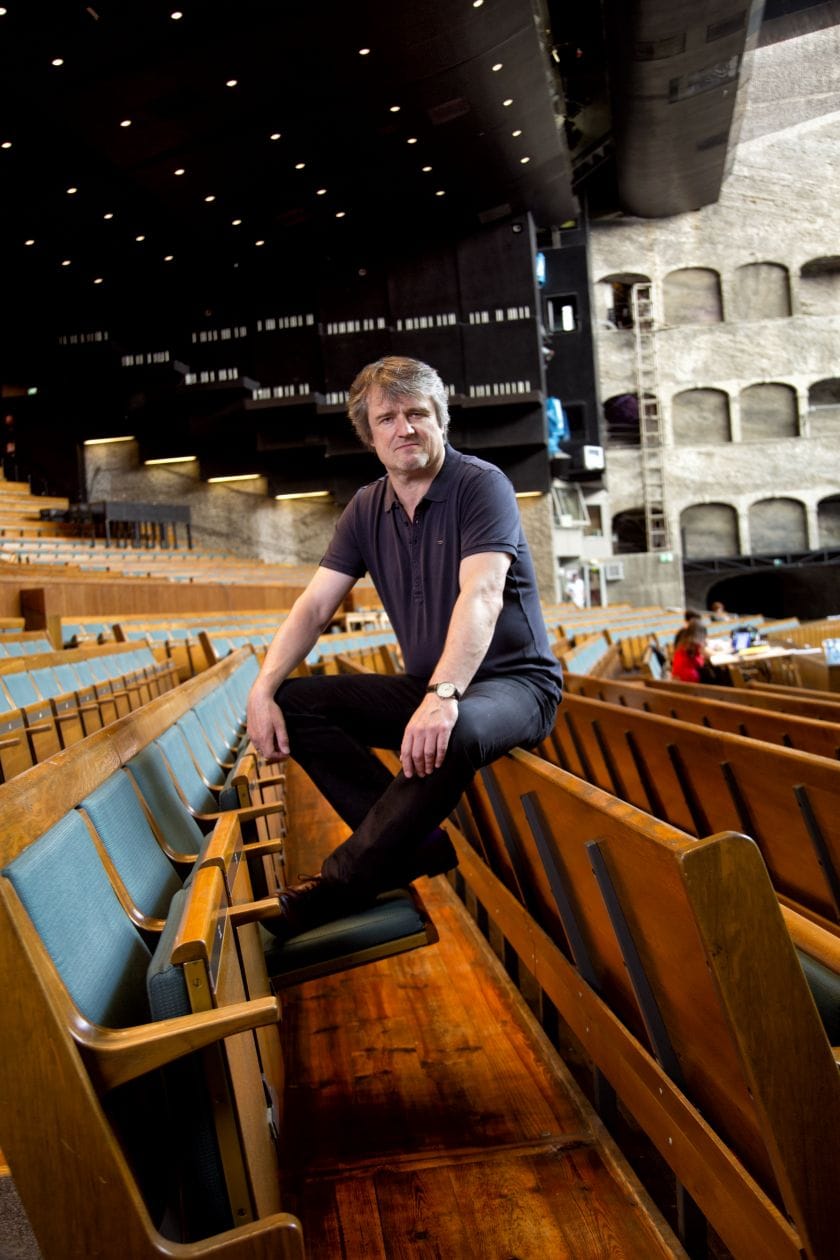 Intolleranza 1960, Luigi Nono's first work of musical theatre, was commissioned by the International Festival of Contemporary Music of the Venice Biennial and had its world premiere at the Teatro La Fenice in 1961. The Italian composer aimed to create a new form of musical theatre, using new compositional techniques, electronic music, pre-recorded tapes etc. Therefore, he did not call Intolleranza and "opera", but rather an "azione scenica", a "staged action". At the 2021 Salzburg Festival, Ingo Metzmacher, who first appeared at the Festival in 1990, will conduct the Vienna Philharmonic and the Concert Association of the Vienna State Opera Chorus.
You knew Luigi Nono personally and are presumably the conductor most familiar with his work. Could you describe the importance of Intolleranza 1960 for you, personally and musically?
I knew Luigi Nono during the last year of his life, and at the time he impressed and influenced me profoundly, including my entire attitude towards music, because he was always telling us to search for the sound. He didn't say, this must be done this or that way, but rather: you must search, and find. That became very important for me. He had an incredibly high musical ethos – that's what I would call it. He always wrote music championing something, borne aloft by an inner ethos – in a manner comparable only to composers such as Schoenberg or Beethoven. Intolleranza is a profound cry for humanity. Very intense, very Italian too, of course. And Nono was always searching for a new form of musical theatre. He never wanted to write a normal opera. Still, he also continued the tradition of Verdi, who was another composer with a distinct attitude. He never just wanted to write beautiful music, it was always about something.
In your book Keine Angst vor neuen Tönen, you wrote: "Nono wanted to open people's ears, enabling them to have essential experiences by listening. Something that can only be perceived in this manner." How would you describe this listening experience to someone who is unfamiliar with his oeuvre – especially with regard to Intolleranza? How is it different from a "normal" opera?
After World War II, Luigi Nono studied mainly music by Monteverdi and other great renaissance composers, together with Bruno Maderna in Venice. That was a period when musical syntax was completely different. And in my opinion, you can hear this reference in his music. There is something ancient, elementary to it. Then, of course, he was also influenced by dodecaphony as well as serial composition and the modern composers of the 1950s and 1960s. What is most notable are the masses of sound, the agglomerations of sound. There are no individual voices, there is only the sound of everyone together – it can shift, it can be very soft or massively loud. Sometimes the music is very quiet, then it shouts out again. It is extreme music, and when it is done well, it is immediately gripping.
'A choral opera which is very moving'
Unusually, the opera begins with a chorus, which then reappears frequently as the chorus of miners, of protesters, of torture victims, of prisoners, of refugees. The choral element plays a large role – could Intolleranza be called a choral opera?
Yes, it is a choral opera, absolutely. Singing per se plays an important role in Nono's output. To him as an Italian, singing somehow seemed the most natural approach to music. He wrote many choral pieces. Perhaps his most well-known piece is Il canto sospeso, which is also quoted in Intolleranza. People always interested him greatly, not as individuals, but as people expressing something together, feeling something together. And choral singing is always very moving, both for the performers and the listeners. I think this was a conscious choice for him.
Looking at the plot, it seems highly topical: a refugee who is arrested near a public protest, without any fault of his own, who is then tortured by the police, released, and finally killed by a natural disaster. Of course one is tempted to say: xenophobia, police brutality, climate change – those are all very current subjects. To you, does that seem insufficient, to draw these simple parallels with our times?
First and foremost, it is a timeless piece – of course it was written in its own time, in 1960, as the title indicates. However, it deals with the central problems, which have always played a role – and thus it remains current. Perhaps it is even more topical today than it was at the time.
You will be conducting the Vienna Philharmonic. What special quality does a composition by Nono demand from such an orchestra, and why is the Vienna Philharmonic particularly qualified for this music?
We already worked together on Al gran sole carico d'amore, and that sounded absolutely wonderful. At the time, I asked myself how that was possible, since the work is not part of the Vienna Philharmonic's ordinary repertoire. However, the thing the Vienna Philharmonic is simply extremely good at – better than any other orchestra – is this: listening to each other, and allowing a shared sound to happen. There is no one trying to stand out, and no one who holds back more than necessary. They all try to achieve this shared sound by using their ears, and that is a decisive element in playing Nono's music, because there are no principal or solo voices and second and third voices: everyone is absolutely equal.
'Music transcends politics'
Luigi Nono was a very political person – what was his vision: political art?
Let me put it this way: he was very polemical, unafraid to interfere. Above all, he always rebelled against injustice. What did you call it – political art? That is a difficult term; you would not accuse Beethoven of that, although he composed Fidelio, a highly political work. A composer is mainly interested in music. Nono himself described in detail why and to which purpose he used which musical means in Intolleranza. But ultimately, it is music – and music is always something that transcends politics. Therefore, I think that terms like "political art" or "political music" diminish the issue, for music goes far beyond.
'You who will emerge from the flood / In which we drowned / Remember / The dark time too / From which you emerged'