Festival Documents
© Luigi Caputo
Salzburg Festival Documents 2022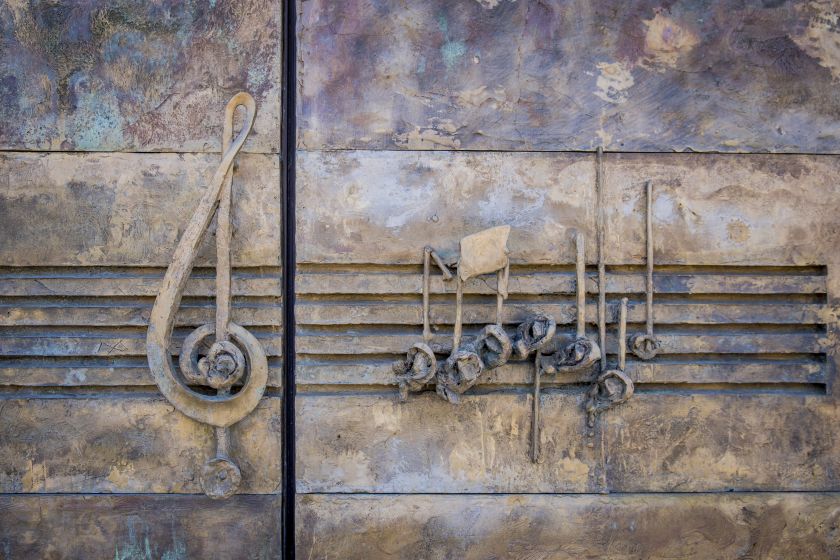 The Resounding Memory of the
Salzburg Festival
For the last 30 years, the Salzburg Festival has been releasing treasures from the ORF archive as well as video recordings of the Festival's latest productions produced by our exclusive audiovisual partner UNITEL. In 1992, Gottfried Kraus began to tirelessly comb through the records in broadcasting archives as well as the holdings of international music labels. Thanks to careful restoration of the film and sound documents he found, Kraus was able to transfer countless highlights into a growing edition of Festival performances: more than 160 complete opera recordings (including nine world premieres), 145 orchestral concerts, nearly 100 solo concerts and song recitals, 28 theatre productions (including seven different Jedermänner), numerous concerts of chamber music and church music, composer portraits, and much more. Beginning
with a 1931 performance of Mozart's Requiem — the first recording of a Festival concert — through to the 2021 production of Luigi Nono's Intolleranza, the programming of the Salzburg Festival has been documented in all its diversity, with a wide range of extraordinary artistic interpretations. New additions to the catalogue include Vienna Philharmonic concerts from the 2021 Festival conducted by Herbert Blomstedt, Christian Thielemann and Riccardo Muti. These recordings bring together symphonies by Honegger, Brahms and Bruckner, as well as documenting Muti's first ever interpretation of Beethoven's Missa solemnis. Highlights from earlier seasons are also being reissued on Blu-ray, such as Karajan's 1987 Don Giovanni in the staging by Michael Hampe and the legendary 1982 production of Falstaff, likewise conducted by Karajan and with an unforgettable performance by Christa Ludwig.
Markus Hinterhäuser · Artistic Director of the Salzburg Festival
Highlights of the Salzburg Festival from opera, theater and concert in historical and current recordings on CD, LP, DVD and BLU-RAY. The present catalog contains all new publications and available as well as out-of-print titles published between 1992 and 2022 in the SALZBURGER FESTSPIELDOKUMENTE edition.