25 Jul 2023
Verdi's Shakespeare: Indecently Daring and Ravishingly Truthful
© Sim Canetty-Clarke
"All it takes is one glance at international politics to recognize Falstaff's modern cousins."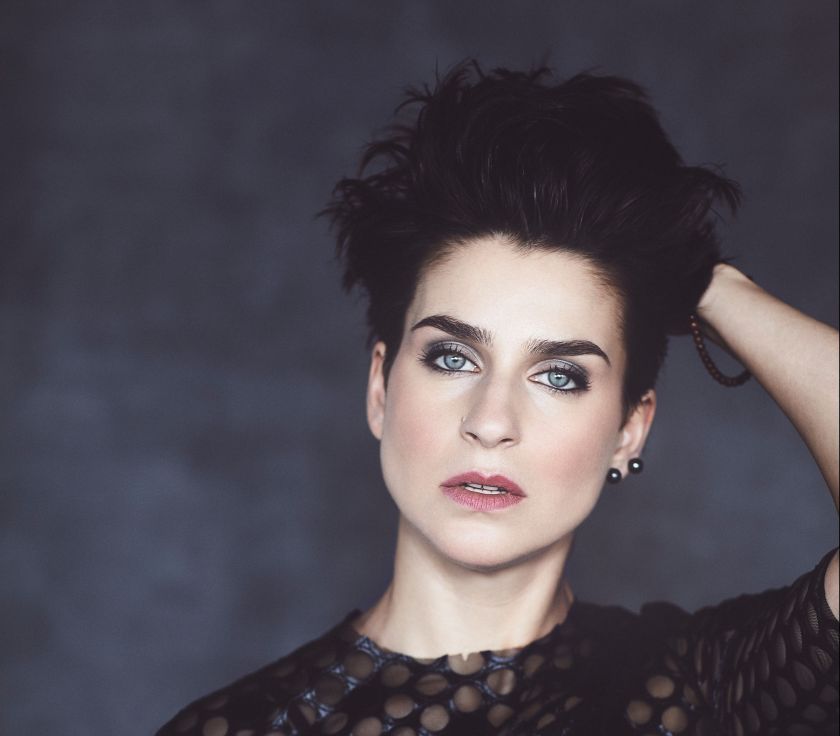 From dark political drama to comedy seasoned with the wisdom of age: Macbeth and Falstaff form the alpha and omega of Giuseppe Verdi's Shakespeare settings.
Shakespeare! "Shakespeare is one of my favourite poets, whose works I have had in hand since my earliest youth, and whom I continue to read over and over," Giuseppe Verdi raved in 1865. In the 19th century, librettists and composers searching for materials for their operas were not mainly out for great names in world literature, and most certainly not to render the works of those great names as faithfully as possible on the opera stage. Were one to rename the protagonists in Gioachino Rossini's Otello (1816), it would be difficult to recognize Shakespeare's drama in the piece – one of the reasons being that the work isn't even based on the original, but on a liberal adaptation by a third party. In Italian opera, what mattered were situations and action elements that would adapt easily and effectively to the customs of the genre and its inner musical forms. It did not matter which literary quarry was exploited for this purpose. Verdi was the first who respected the originals, considering their dramatic intentions not as irritating fetters, but as an advantage – and it was this very break with convention that allowed him to develop the genre further.
In Italian, French, German. In Macbeth, his tenth opera and at the same time his first setting of a Shakespeare play, he chose a tragedy which was all but unknown in Italy, throwing one of the rules overboard which hitherto had been considered non-negotiable: Verdi's Macbeth foregoes a love story, and moreover, it assigns the title role to a baritone, not the usual tenor. "This tragedy is one of the greatest human creations!", the composer exhorted his librettist Francesco Maria Piave, to whom he had sent a complete draft in prose in his own hand: "If we can't make a great thing of it, then let us at least try to make a thing that is beyond conventional … brevity and sublimity!" Piave's verses, however, were so little to Verdi's taste that he asked the poet and Schiller translator Andrea Maffei for help. The audience at the first performance in Florence in 1847 reacted enthusiastically, the critics somewhat less so. Macbeth was frequently performed at first, but then outstripped by the triple success of Rigoletto, Il trovatore and La traviata in the early 1850s.
When the Théâtre-Lyrique in Paris wanted to present Macbeth in French in 1864, Verdi not only added the ballet music which was indispensable in Paris, but also recomposed the passages "which were either weak or, worse, lacking in character". Even the revision, however, failed to become a hit; even in Verdi's homeland, the version which had been retranslated to Italian was all but forgotten between 1890 and 1931. It was only rediscovered in the course of the German-language Verdi renaissance, driven mainly by the conductor Georg Göhler and Franz Werfel, the translator and novelist (Verdi. Roman der Oper, 1924 – published in English as Verdi. A Novel of the Opera in 1947). In his essay Ein Bildnis Giuseppe Verdis (An Image of Giuseppe Verdi), Werfel waxed enthusiastic: "The material was indecently daring for the time and world where the work was performed. Scottish fog, witches, ghosts, murder, darkness, and not the slightest love story to carry a resonant tune. And the composer of this ghastly 'thriller', a son of Italian sunshine!
Today we know that the solution Verdi found for the story was as daring as the material itself. In the history of opera, Macbeth was no less new and revolutionary than Tannhäuser. At the age of 33, holding Shakespeare's hand, Verdi leaps from ancient melodrama to modern musical drama, without denying his style and his convictions in even a single measure."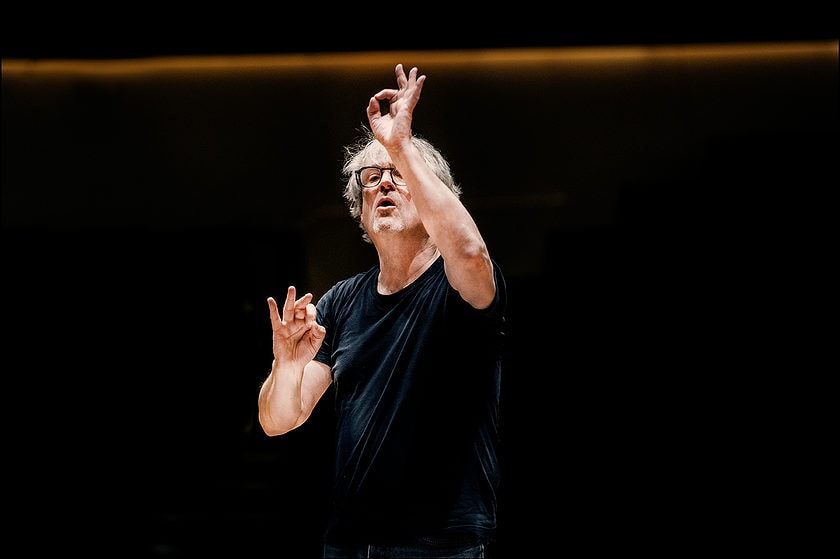 Tragedy and comedy. Indeed, Shakespeare remained a kind of lodestar for Verdi. A lodestar which, in one particular case, he did not want to be burnt by: there had been first attempts at a Re Lear as early as 1843, and ten years later, they were renewed – without results. Even during the last years of Verdi's life, Arrigo Boito tried to entice the "gran vegliardo", the grand old man of Italian Music, with Lear. Boito – himself a composer of renown and an indefatigable, highly talented librettist, indeed the only comrade-in-arms of equal rank the composer had among his friends – had enabled Verdi to write not only the new version of his Simon Boccanegra, another "child of woe". He was also responsible for Verdi's second great Shakespeare setting, earning the composer a late triumph after a long hiatus in Milan in 1887: Otello. Shakespeare's jealousy drama as a perfect Italian opera – what could possibly follow? Boito, however, was unrelenting, whispering into the 76-year-old composer's ear like a – benevolent! – Iago: "I don't believe that writing a comical opera would tire you … The comedy's jokes and laughter brighten body and mind … There is only one way to finish better than with Otello, and that is victory with Falstaff. After you have made all the cries of pain and laments of the human heart resound, end with a mighty outburst of mirth! This will cause the utmost amazement!"
And thus it would come to pass: Falstaff, first performed at La Scala in Milan in 1893, is based on Shakespeare's The Merry Wives of Windsor, enriched with scenes from Henry IV. The novelty, no less frenetically celebrated by the audience than Otello, portrays the corpulent English knight Falstaff, the central protagonist of both works, as a relic of a bygone era – Boito achieves this literary feat with great artfulness and wisdom. Together with Verdi's mosaic-like, perfectly timed, colourful music, the result is a comedy sparkling with the wisdom of age about a womanizer who is anything but wise, but rather incorrigible, but whose very foolishness has kept him young: another stroke of genius by the Boito/Verdi duo, and a crown jewel not only of the Italian repertoire, shot through with subtle melancholy. Or, in the words of the great Verdi biographer Jacques Bourgeois, who brings another work into play which is being reinterpreted this Festival summer: "For as the expressive opera emerged during the romantic age from The Marriage of Figaro, musical theatre as we know it emerged from Falstaff… Falstaff is the first modern opera."
Human foibles everywhere. "Falstaff is a unique event in music history," Ingo Metzmacher agrees, "and an ingenious final word. Verdi's second opera, Un giorno di regno, was a flop, whereupon he avoided comedy for decades. The fact that he wrote this very piece at the end of his life, when he didn't have to do anything, is like a miracle." At the Salzburg Festival, the German conductor has frequently guaranteed gripping performances of great works of modernism, for example by Luigi Nono, Bernd Alois Zimmermann, Friedrich Cerha and Wolfgang Rihm. Franz Schubert's Fierrabras was a classical-romantic exception. He admits that it was "a surprise indeed" when he was offered Falstaff. On the other hand, the former general music director of the Hamburg State Opera has extensive experience conducting Verdi – and is looking forward to the "great challenge of conducting this work, especially with the Vienna Philharmonic". One thing we can be confident about is that Metzmacher will remain steadfast to his well-known fealty to the score: "Nikolaus Harnoncourt taught us that one must doubt any printed edition, and that the most important source is the manuscript. Therefore, I regularly consult the facsimile of Verdi's score." From contemporary music, Metzmacher is aware of the importance of metronome markings, for "those are often the only information we have about tempo. In the case of Falstaff, one quickly grasps how important they are, also and particularly for the relationship between tempi. This is the only way to create the impression that all the characters depend, almost like marionettes, on Verdi's musical strings. And yet, despite all that precision, we must feel that those acting on stage are not machines."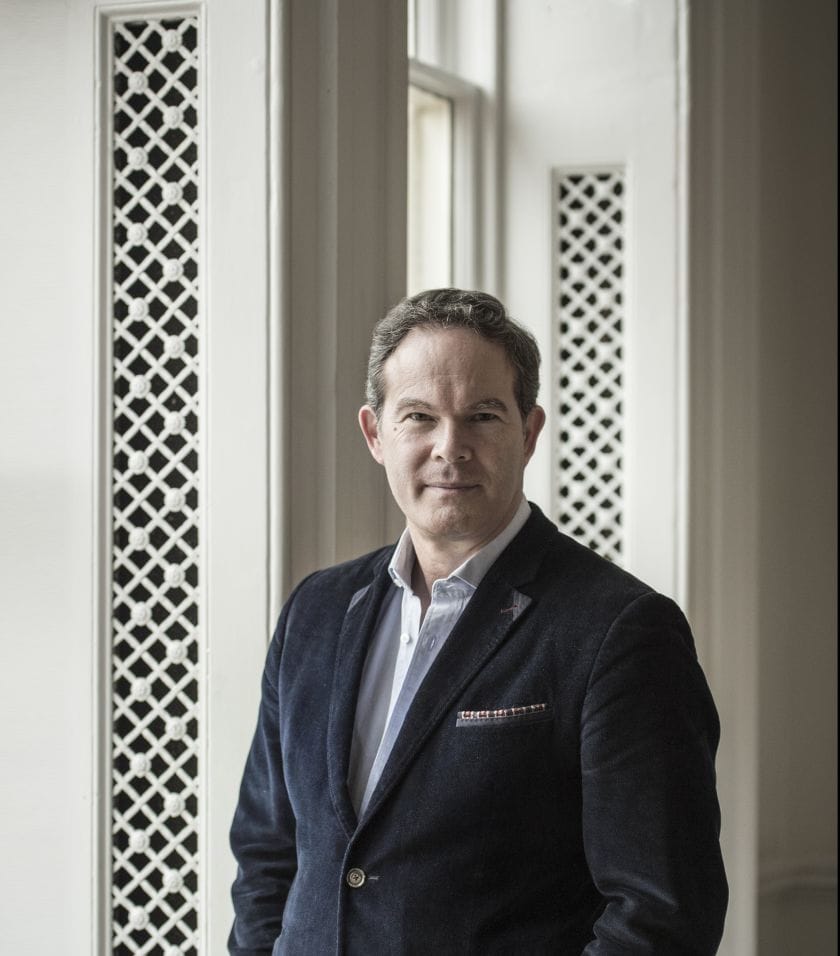 Determined manoeuvres. In Salzburg, he has a formidable singer and character actor for the title role: Gerald Finley, last celebrated at the Festival in Aribert Reimann's Lear, and internationally renowned as Iago in Otello, but also as Wagner's Hans Sachs, Amfortas and soon also the Dutchman. The Canadian agrees with Metzmacher: "Verdi was a man of the theatre, in this case writing very rigorously – but also with incredibly good comedic timing. That means that the familiar freedom of expression we like to take advantage of, the singer's self-portrayal: all that runs contrary to the ingenious cogs and wheels of this score. The musical particles are manufactured in such detail that they fit together precisely." Nor does Finley lack a current perspective on Falstaff: "He has connections at court, which helps his standing, but his behaviour is repulsive at the same time. That is why he is considered dishonourable. All it takes is one glance at international politics to recognize Falstaff's modern cousins." An observation, incidentally, which is no less true for Macbeth. Of course, however, the baritone also has sympathy for the figure: "If Falstaff were not so pompous and full of himself, he could never pursue his plans, so brilliant in his own eyes, to procure women and money. Yet it is this determination in all his possible and impossible manoeuvres that gives us an inkling of his charm. As a supposedly courageous knight, he enjoys risk, is spontaneous. Early in Act III, after he's been dumped into the Thames with the laundry, he is dripping wet, dead tired, humiliated, broke – and immensely sorry for himself. "To me, though, the fact that he celebrates his mug of mulled wine in this situation is one of the greatest moments of the opera: to find consolation in the little things is deeply human and moving."
Metzmacher and Finley have worked together several times, but for both together, it is their first collaboration with director Christoph Marthaler. The conductor has known him for a long time and values his specific sense of humour; the baritone is always curious to encounter surprising points of view, in which "the music is respected and the characters have value".
What the political and moral drama Macbeth and Falstaff with its bubbly wit with profundity have in common is the eschewing of all operatic superficiality, in favour of a ravishing truthfulness, which goes far beyond mere realism. The fact that this year's Salzburg Festival juxtaposes the alpha and omega of Verdi's Shakespeare settings makes the programming especially attractive. Next to the creative team for Falstaff, which promises surprises, Macbeth extends a tried-and-tested collaboration: conductor Franz Welser-Möst, director Krzysztof Warlikowski and Asmik Grigorian, who makes her role debut as Lady Macbeth, were last rapturously feted here after Richard Strauss' Elektra.
Walter Weidringer
Translation: Alexa Nieschlag
First published on 20.05. 2023 in Die Presse Kultur Spezial: Salzburger Festspiele