6 Aug 2023
The Caucasian Chalk Circle
© Mara von Kummer
The Caucasian Chalk Circle
(Der kaukaische Kreidekreis)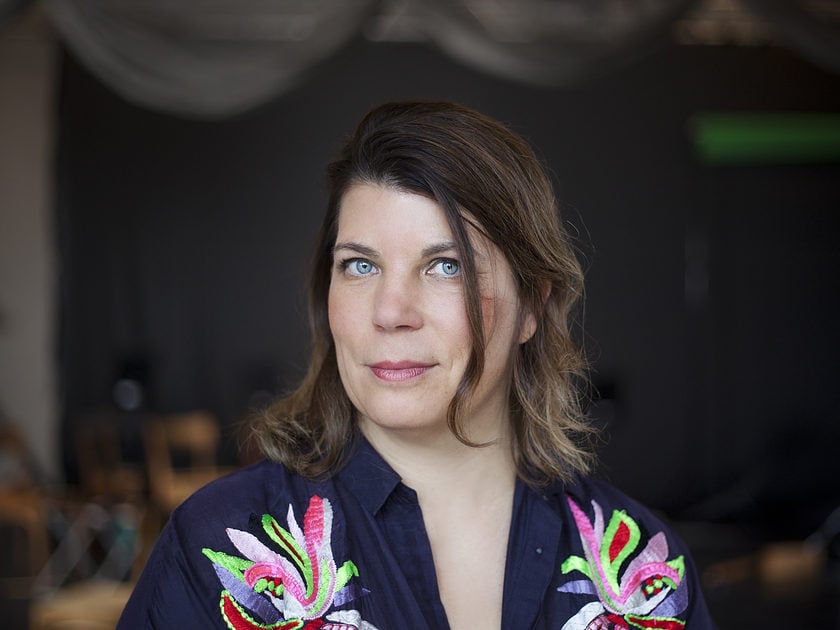 Founded in 1993, the ensemble Theater HORA has become one of the most well-known independent theatre and performance groups in Switzerland; it makes its Salzburg Festival debut this summer.
Long before I began working for Theater HORA, I regularly attended its performances. Whether ensemble projects such as Freie Republik HORA or Disabled Theatre directed by Jérôme Bel (invited to the Berliner Theatertreffen in 2012): these are independent, intense pieces which radically influenced and changed my view of what theatre can be.
Theater HORA is a professional, co-producing theatre ensemble for people with cognitive impairments. Productions of recent years have taken the ensemble to the Münchner Kammerspiele, the Neumarkt Theater and the Schauspielhaus in Zurich and all the way to China, via the Ruhrfestspiele. At the same time, Theater HORA is a (cultural) workshop for people with cognitive impairments. At the HORA Labor, its daily basic working unit, rehearsals take place in an experimental workshop setting – free from the pressures of specific productions and involving renowned guest artists. HORA means having a full-time job.
I have experienced the HORA players as profound and independent theatre-makers. They understand the power of theatre at its innermost level: I can be anything. I can claim anything. I am me – and yet I am another. How much potential and freedom is inherent in this ancient concept is demonstrated over and over by the HORAs for their audiences, with humour and artistic joy. This is also due to the underlying concept of HORA, which refuses to adapt its ensemble to the norms of theatrical production. For the Salzburg Festival, Helgard Haug (Rimini Protokoll) creates a special version of Bertolt Brecht's Der kaukasische Kreidekreis. The piece is about the conflict between two women about a child. A judge orders a "trial" to ascertain which one is the child's "true" mother: the one who drags "her" child out of the chalk-drawn circle with all her might, or the one who lets it go to avoid it being injured?
We confront this trial anew: how can the "ancient saga" be told by performers who will probably never have children and depend on the care of others? How can we think together about having children, raising children and being children? What about being parents, providing care and education? And what does all that have to do with impairment?
Ivna Žic • Production Dramaturge
Translation: Alexa Nieschlag
First published in the Festival insert of Salzburger Nachrichten 2023