11 Nov 2020
Information on the programme presentation of the 2021 Salzburg Festival
Anselm Kiefer, *1945, Donaueschingen / Deutschland · Jubiläumsplakat, 2019 © SF/Luigi Caputo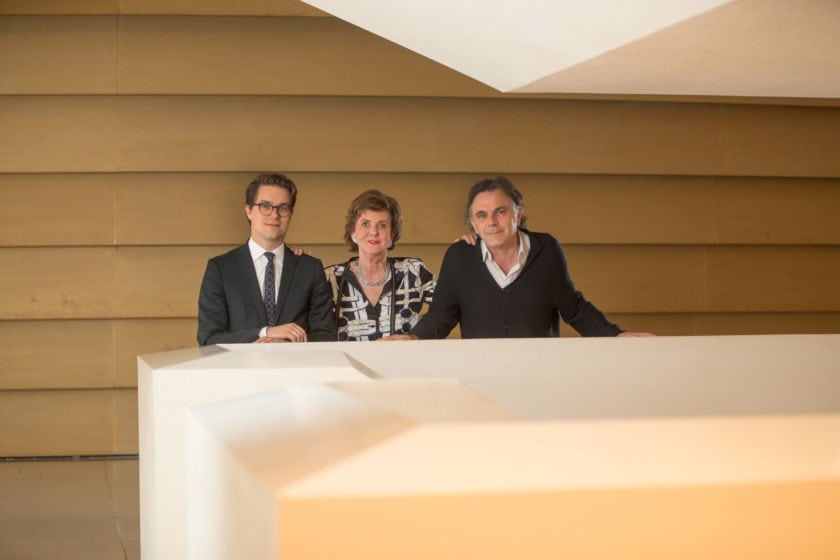 Esteemed Festival Visitors,
unfortunately the pandemic seems to have gripped the world harder than ever. This makes us look back on the 2020 Salzburg Festival with even greater gratitude, as a special gift for our centenary. And of course, we are filled with hope that the coming weeks will bring powerful remedies against this insidious disease.
In the meantime, we are putting all our energy and imagination into finalizing next year's programme. We have decided to postpone our traditional programme presentation by at least one month, publishing the programme around mid-December 2020. This is meant to give you the possibility, as usual, to begin your summer planning over the holidays. Perhaps our beautiful programme book can offer a glimmer of hope for better times.
At the same time, we also want to give you more time to decide. Therefore, we have postponed the due date for ticket orders from early January to 28 February 2021. Assigning tickets will only take place after this date. In doing so, we will stick to our tried-and-tested practice: regular customers, sponsors, patrons, supporters and member of the Friends of the Salzburg Festival will be treated preferentially. After that, tickets go on general sale, probably in May.
Together with our experts, we will make a decision later regarding the manner of placement within our venues, choosing a checkerboard pattern or dynamic seating with lateral distancing for each group, based on the risk analysis.
One thing is certain: we will keep the personalization requirement for 2021. This is not merely for safety reasons. It also gives you all the advantages of e-tickets or print@home tickets. Thus, you have quick and easy access to your tickets. In case of changes, no complicated exchange process by mail or in person will be necessary; instead, you will simply receive your altered ticket(s) by email.
Let us take this opportunity to thank you all for your patience with the technical mishaps we were unable to avoid last summer. Up to 3,000 emails and occasionally almost 5,000 calls a day occasionally brought even our extremely flexible ticket office staff to the limits of their resilience.
Needless to say, we will continue to make use of the advantages of our online sales system in the future. Let us assure you, however, that personal advice and service to you remain our top priority. This also includes providing regular information updates.
We strongly believe that as this year, the 2021 Salzburg Festival can once again send a powerful message for the arts amidst times of powerlessness.
Kindest regards,
Helga Rabl-Stadler, Markus Hinterhäuser and Lukas Crepaz
Directorate of the Salzburg Festival