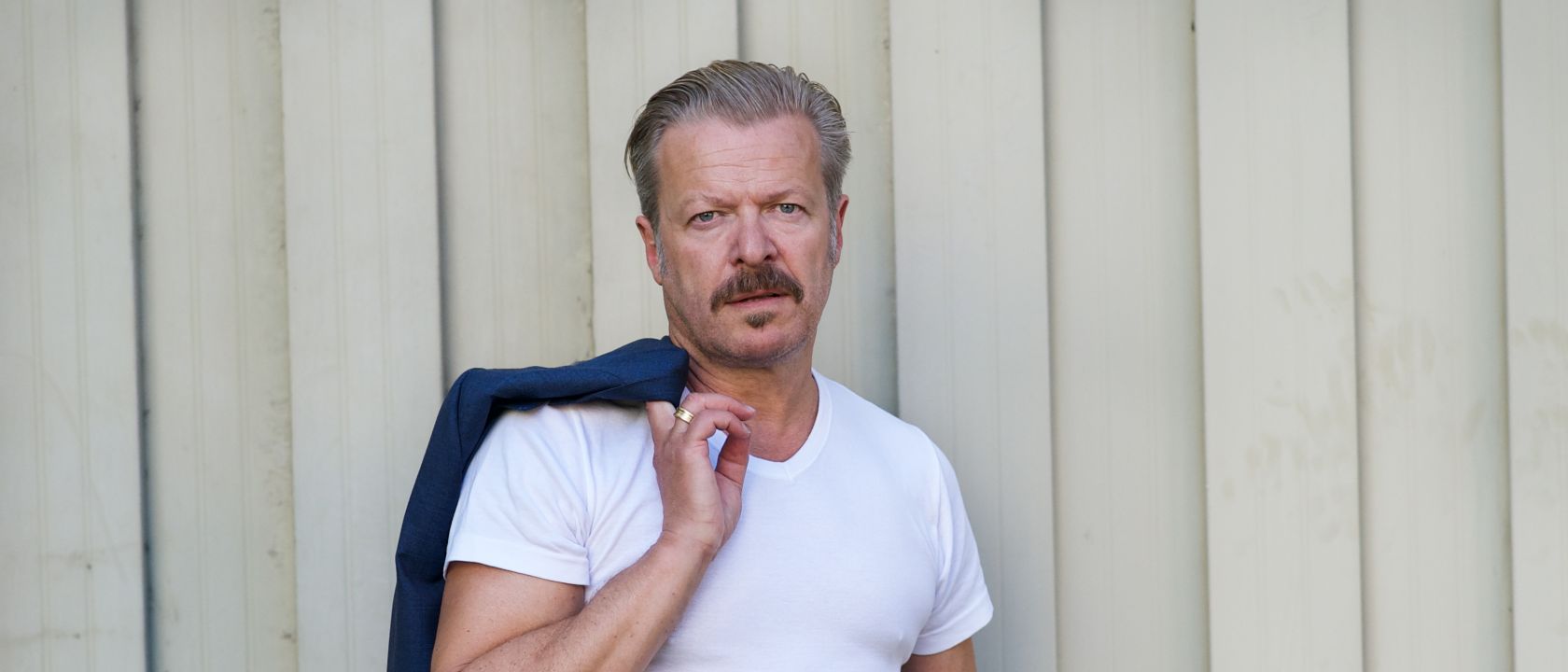 Roland Koch was born in Uezwil in the Swiss canton of Aargau in 1959 and attended the Theatre Academy at the Zurich University of the Arts from 1981 to 1985. Following engagements at the Schlosstheater in Celle, the Landestheater in Tübingen, the Constance Theatre and the Schauspielhaus in Hanover, he has been a permanent member of the Burgtheater in Vienna since 1999. From 2015 to 2019 he also appeared at the Basel Theatre. Since 2019 he has been a guest actor at the Residenztheater in Munich.
Roland Koch and director Andreas Kriegenburg have enjoyed a long working relationship. He appeared as Dr Thomas Stockmann in Ibsen's An Enemy of the People at the Staatstheater in Hanover in 1998. The production was then invited to the Theatertreffen Festival in Berlin and Roland Koch was nominated for Best Actor by Theater heute magazine.
Roland Koch has worked with directors such as Andrea Breth, Dieter Giesing and Simon Stone in a wide range of roles and was nominated for the Nestroy Prize as Best Actor in 2008, 2011 and 2017 and for the audience award in 2012. In 2015 he won Best Supporting Role for his appearance as Wilhelm Foldal in Ibsen's John Gabriel Borkman (directed by Simon Stone).
Although theatre remains his focus, Roland Koch has also worked in television for many years. He became known to wider audiences as Dr Ulrich Gesswein in the TV series Der Fürst und das Mädchen alongside Maximilian Schell and is also known for his appearances in the Mona Seiler series with Mariele Millowitsch. In 2008–9 he played the leading male role in the ARD series Geld.Macht.Liebe. From autumn 2011 Roland Koch was part of SWR's Tatort in Constance, appearing as Swiss investigator Matteo Lüthi every year until 2015.
For several years, Roland Koch has given regular guest lectures for the stage and film faculty at the University of Applied Arts in Vienna and has also taught acting at the Music and Arts Private University in Vienna. Since 2006, he has taught at the Max Reinhardt Seminar in Vienna, where he has been a professor since October 2018.
He made his debut at the Salzburg Festival in 2012 in Kleist's Prinz Friedrich von Homburg, directed by Andrea Breth. In 2017 he appeared as Goldberg in Andrea Breth's staging of Pinter's The Birthday Party and in 2021 in Mendelssohn's Die erste Walpurgisnacht under John Eliot Gardiner.