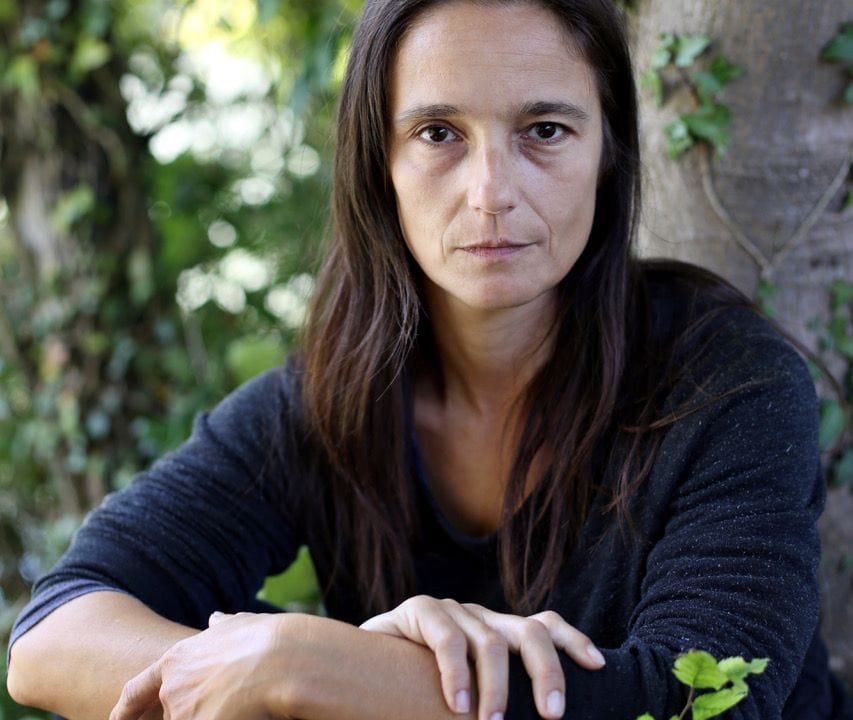 © no details available
Current as of August 2019
Dancer and choreographer Cindy Van Acker initially danced with the Flanders Royal Ballet in Belgium and at the Grand Théâtre de Genève before making a name for herself on the contemporary dance scene in Geneva in the 1990s. In 2002 she founded the Cie Greffe Dance Company and created the solo Corps 00:00 that brought her international recognition. Since then she has completed around 20 pro­jects for her company as well as choreographing productions for institutions such as the Ballet de Lorraine, the Grand Théâtre de Genève and the P.A.R.T.S. School of Dance in Brussels.
Of central importance for her career has been her work with the choreographer Myriam Gourfink, the set designer Victor Roy, the musician Mika Vainio (Pan Sonic) and the Italian director Romeo Castellucci.
In 2005 Castellucci invited her to present Corps 00:00 at the Venice Biennale. This initial encounter led to their close artistic association and to her choreography for his Dante-inspired production of Inferno at the 2008 Festival d'Avignon. She has also worked as choreographer on a number of Castellucci's opera productions, including Parsifal at the Théâtre de la Monnaie in Brus­sels (2011), Moses und Aron at the Paris Opéra (2015), Tannhäuser at the Bav­arian State Opera (2017), Salome at the Salzburg Festival and Die Zauberflöte at La Monnaie (2018).
In 2008 and 2009 Orsola Valenti directed six films inspired by Cindy Van Acker's solo creations. In 2012 the publishing house of Héros-Limite brought out a book on her dance scores under the title Partituur­structuur and in 2016 Quodlibet published Enrico Pitozzi's Magnetica, an analysis of Cindy Van Acker's choreographic compos­ition.
Her work as a choreographer combines aesthetic sobriety, minimalist movement, metic­ulous composition and electronic music and with an almost scientific thoroughness examines the connections between body, soul, sound and rhythm, creating works that transcend the bound­aries between dance, performance and the plastic arts.
Since 2017 Cindy Van Acker has been an associate artist in charge of programming at the Association pour la Danse Con­temporaine (ADC) in Geneva.