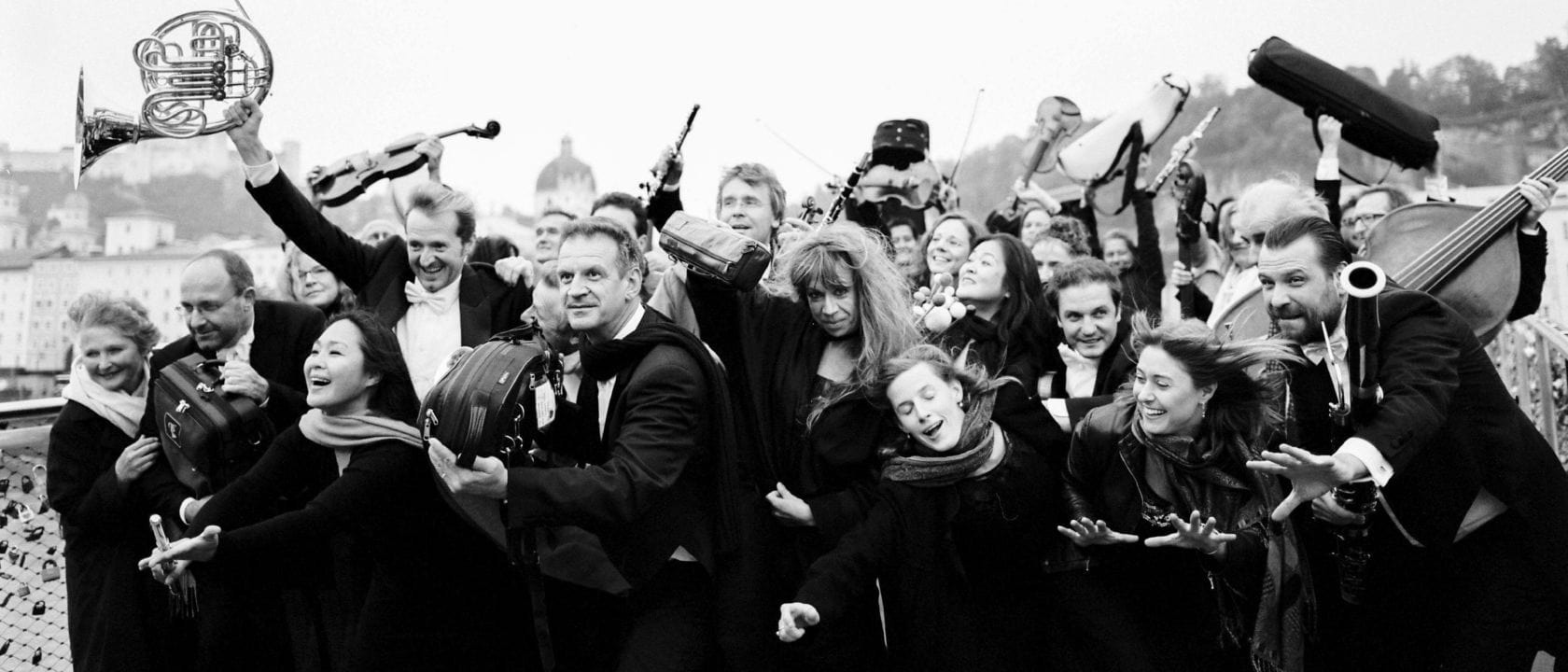 Current as of August 2023
CAMERATA Salzburg is one of the world's leading chamber orchestras and is regularly invited to perform at the most important venues, from Paris to Beijing. At home, the chamber orchestra is one of the core ensembles at the Salzburg Festival and the Mozartwoche Festival and has its own subscription cycle in the Great Hall of the Mozarteum Foundation.
The core of its repertory is the work of Salzburg's genius loci Wolfgang Amadeus Mozart, as well as Haydn, Beethoven and Schubert. Above all, it is the characteristic 'Salzburg Mozart sound' that has made CAMERATA a cultural ambassador and international figurehead for Mozart's hometown for years.
Recent international highlights include concerts at the Festival de Pâques Aix-en-Provence, the Rheingau Music Festival, the Schleswig-Holstein Music Festival, and at Carnegie Hall in New York. CAMERATA has a particularly special connection with the Zurich Tonhalle, the Alte Oper in Frankfurt, the Culture and Congress Centre in Lucerne, the Prinzregententheater in Munich, the Philharmonie in Cologne and the Philharmonie in Paris, as well as the Konzerthaus in Vienna, an important partner in Austria.
When Bernhard Paumgartner founded the orchestra in 1952, the artistic credo of each individual member was clear: making music independently with a sense of community, a maxim the orchestra and its members live by today. As its greatest inspirers and most longstanding directors, Bernhard Paumgartner and Sándor Végh shaped the sound of CAMERATA. After Végh's death, Roger Norrington had a lasting influence as chief conductor of the orchestra and he remains its director laureate.
Since 2016, the musicians of CAMERATA have governed their own artistic direction. The orchestra is led by its two concertmasters, Gregory Ahss and Giovanni Guzzo, as firsts among equals. Together, the musicians work to create nuanced interpretations in volume, rhythm and sound.
Over the course of almost 70 years, CAMERATA has made numerous recordings. Its latest CD, The Messenger, with pianist Hélène Grimaud, was released in 2020 by Deutsche Grammophon and features works by Mozart and Valentin Silvestrov.