Salzburg Festival Whitsun 2024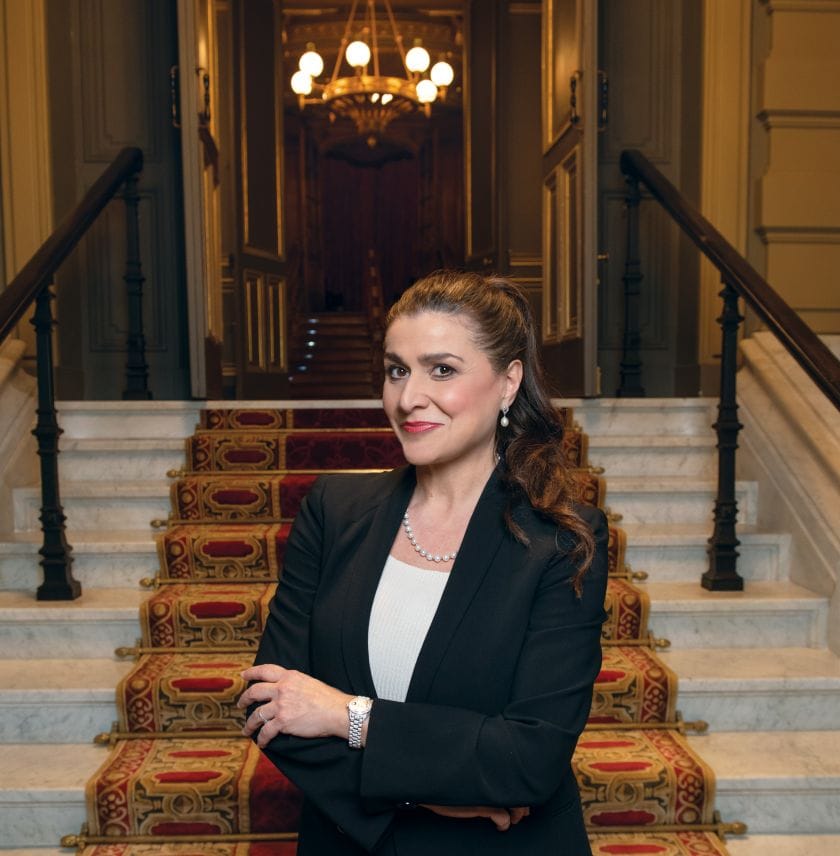 Chocolates come in all shapes and sizes. But I am sure that when Paul Fürst invented the Mozartkugel in 1890, it was not by chance that he settled on a smooth sphere with layers of surprisingly different tastes and textures hidden inside, but with the basic ingredients — chocolate and nuts — remaining the same throughout. In my mind, Fürst's delicious piece of chocolate slowly making its way past the palate is not unlike Mozart's musical universe unfolding wondrously before our ears. Beneath its delightfully polished surface we discover incredibly inventive constructions, which are, however, steeped in 18th-century formulae as regards genre and style.
The magnificent craftsmanship, profound feelings and carefree humour in Mozart's music are not always immediately perceptible when you first encounter its seemingly straightforward and pleasant appearance. This is why I permit myself to visualize my homage to Mozart's music by playfully alluding to the most popular commercial product associated with his name. It has made him known all over the world, even with people who do not much care for classical music otherwise.
On my own horizon, Mozart has been a bright planet from quite early in my career. Before I got to know his music, my work had revolved around Rossini, whom I will always love dearly. The clarity of Rossini's vocal lines and the brilliance of his ornamentation fascinated me as much as the complexity of his riveting ensembles. Much later, I became aware that Rossini had one great idol, in whose music I had unconsciously recognized those same features: Wolfgang Amadeus Mozart.
I was first taken on a wonderful trip through the world of Mozart by Daniel Barenboim. He showed me the Da Ponte operas and taught me the roles that a young mezzo-soprano usually sings at the beginning of her career: Cherubino, Dorabella, Zerlina. For me, this was probably one of my life's best educational experiences, and he kindled in me a passion for this composer which has never diminished.
My encounter with Nikolaus Harnoncourt was another turning point in my career, and changed my attitude towards scores and the orchestral sound. Thinking outside the box, I could try out roles with him which do not form part of the traditionalmezzo repertory but which suit my particular voice and personality, such as Donna Elvira and, especially, Fiordiligi.
Often, I wonder how many people actually know Mozart's innumerable works, and how many have ever been fortunate enough to listen to them performed live — even his most famous compositions. To think about the amount of marvellous music Mozart created in an unbelievably short space of time reduces us to awe and humble silence. He created a universe, a world of its own which gives us endless pleasure.
It may surprise you that since taking on the position of artistic director at the Salzburg Whitsun Festival in 2012, I have never focussed on Mozart here. So I thought 'wenn schon, denn schon', and decided to dedicate four exceptional days to my favourite composer, with humour and Mozartkugeln included. Because more than anything, I would like to transmit the joy of performing and listening to Mozart's music.
Last year, I turned back to La clemenza di Tito and realized that I had forgotten how magnificent this stunningly beautiful and unjustly neglected opera is. My re-discovery got me so excited that I decided to perform it on stage for the first time. So here we are: in 2024, Robert Carsen creates a new production of La clemenza di Tito at the Salzburg Whitsun Festival, where you can witness my stage debut as Sesto, accompanied by some wonderful Mozart singers, Les Musiciens du Prince — Monaco on period instruments, and of course the marvellous conductor Gianluca Capuano.
Around this nucleus we have created other delightful Mozart programmes. As the Whitsun weekend goes on, you will uncover them one by one, as if unwrapping a particularly tasty Mozartkugel.
For me as an Italian, and a person who ardently loves theatre, the symbiotic Mozart-Da Ponte relationship — where the words melt into a perfect unity with the music — is truly one of the most fantastic artistic collaborations in opera history. Over the years, I myself have slipped in and out of these operas in many guises, and every time I find new, brilliant details. A frolicsome Da Ponte gala staged by Davide Livermore contains substantial scenes and arias from Le nozze di Figaro, Così fan tutte and Don Giovanni. Our heads will spin faster and faster as my wonderful colleagues and I take turns in different roles, just as we have done over the years — except that this time we will try and do it all in one evening.
A more formal concert contains sacred music, in which Mozart demonstrates a deep earnestness that we rarely find in his merry comedies. In this repertory, more than in his operas, we hear some of his sublime choral writing, next to some beautiful solo singing. I want you to take your time to rediscover this side of Mozart's artistry with the vocal ensemble Il Canto di Orfeo, whom you so fervently applauded during the Salzburg Festival in 2023.
A completely different world of Mozart is contained in his piano music. I am delighted that my great friend András Schiff, one of the world's most celebrated experts in this field, will take us through this important part of Mozart's universe. Daniil Trifonov, on the other hand, will play the majestic C major Piano Concerto K. 503 for us, and I am looking forward to finally welcoming this wonderful pianist to the Whitsun Festival as a soloist. He will be accompanied by a highly respected chamber orchestra, the Deutsche Kammerphilharmonie Bremen, with their chief conductor Paavo Järvi. Two of Mozart's major symphonies will complete the programme for their first visit to the Whitsun Festival.
To outline the world of Mozart in four days is ambitious but impossible really — like showing you a box of Mozartkugeln but only allowing you to taste one or two of them. However, it is a start, a memory, a reminder. Because in spite of his permanent presence in Salzburg, you never get tired of Mozart's music. You can return to it endlessly, as long as it is always treated with love and care.
mehr dazu
weniger anzeigen
More Information & Downloads