Salzburg Festival 2023
© SF/Monika Rittershaus
Salzburg Whitsun Festival 2023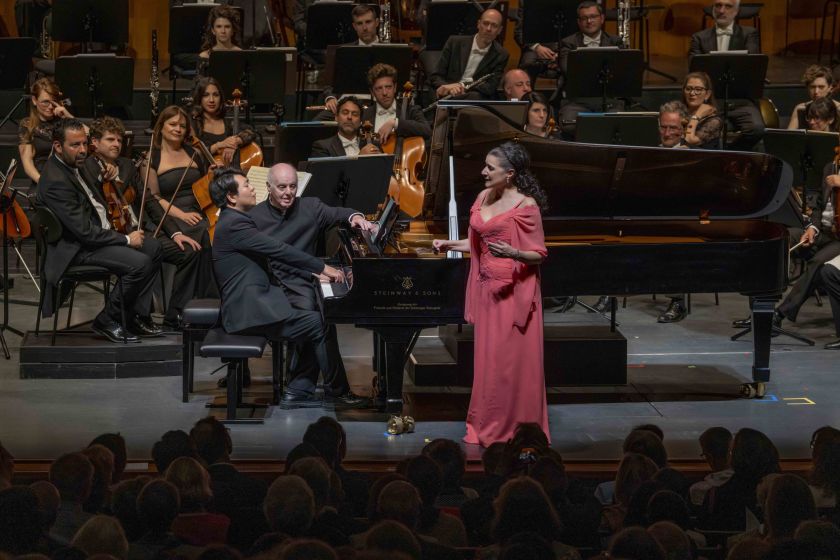 Rewarded with a wildly enthusiastic reception from the audience and 98% of seats filled, the 2023 Salzburg Whitsun Festival has drawn to a close. The myth of Orpheus and his journey into the underworld was the thematic focus chosen by 'Kammersängerin' and Artistic Director Cecilia Bartoli; with a homage to Daniel Barenboim, she also paid reverence to one of her closest artistic friends and great mentors, on the occasion of his recent significant birthday.
"Last year, amidst many imponderables but inspired by Descartes, we daringly decided to call the programme of this year's Salzburg Whitsun Festival 'Les passions de l'âme' – at the time, we had not even the slightest idea how powerfully the various versions of the Orpheus myth, with their fusions of dance, instrumental music, vocalism and filigree puppetry, would influence our joint music-making with beloved friends and companions – truly moving, enthralling and inspiring us. We are deeply honoured and grateful that a very broad audience follows us on our path, with undiminished interest, in sold-out performances. To me, this is further proof that music, and the arts in general, offer rich nourishment for our souls, in difficult as well as joyful times. We feel these vibrations on stage as you feel them in the auditorium, when we experience a performance together, and, most importantly, live," says Artistic Director Cecilia Bartoli about this year's Salzburg Whitsun Festival.
Read more about our Whitsun 2023 recap here.
If you would like to have another look at the programme and find out which productions wowed the audience this year, click here.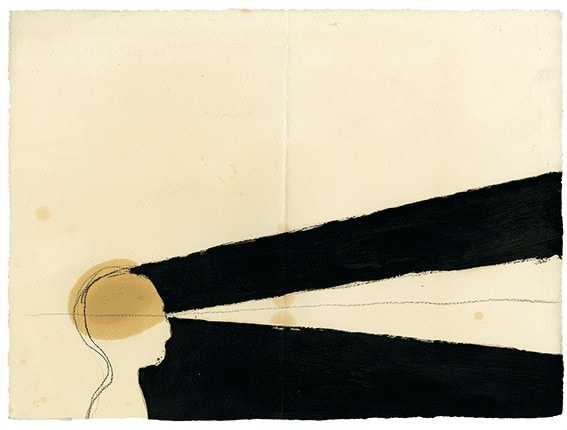 'The time is out of joint' — the utterance that inspires Shakespeare's Hamlet to set things right offers an insight into the works, especially the operas, that can be experienced during the Salzburg Festival's upcoming season. Our present reality also seems to be completely out of joint; questions about universal bonds and perspectives seem more urgent today than ever before. Can art do anything to counter such a world?
We will tackle this question with Verdi's Macbeth and Falstaff, two operas inspired by Shakespeare, a genius of world theatre, to whom wisdom and uproarious wit came as naturally as the shock of unadorned truth.
The Bard of Avon is joined by another genius: Mozart, whose Figaro gently and playfully sets a whole world on fire, but without losing faith in the human spirit. In a similar and yet quite different fashion, the great Enlightenment playwright Lessing offers us a message of tolerance and humanity with his famous parable of the three rings.
Alongside these geniuses, we turn the spotlight on a Czech maverick and émigré from the 20th century: Bohuslav Martinů, whose ambitious reworking of the Christian Passion story addresses the pressing questions of his time, which are also the questions of our own time, with laserlike clarity.
In the middle of the 19th century, Hector Berlioz composed his grand opéra Les Troyens: a twilight of the gods set against the backdrop of the ancient world. The great English Baroque composer Henry Purcell also portrays the ambiguity of human existence in his Indian Queen:
'While by such various fates we learn to know, / There's nothing, no, nothing to be trusted here below.'
With Gluck's Orfeo ed Euridice, we descend into the darkness of Hades and witness the triumph of love over death. Eternal light (Lux aeterna) is the subject of this year's Ouverture spirituelle, with music that transfigures both eternal light and the shadowy threshold of the afterlife into sound — 'a soft light that seems to come from far away in time and space' (György Ligeti). As Robert Schumann said, it is the mission of art 'to send light into the depths of the human heart'.
In 2023 we will mark the 150th anniversary of Max Reinhardt's birth, and at the same time the 80th anniversary of his death. The brilliant theatre-maker and co-founder of the Salzburg Festival once gave a famous speech about the actor's craft, in which he avowed: 'I believe in the immortality of the theatre. It is the most blissful hiding place for all those who have secretly put their childhood into their pockets and stolen away with it to play on until the end of their days.' We too believe in the immortality of theatre, opera and great works of art. They open up new ways of thinking and offer us profound insight into existential questions of humanity and into the human condition.
We look forward to next summer and we look forward to greeting you, our wonderful audience, because as Jean-Paul Sartre wrote, 'art only exists for and through other people'.
mehr dazu
weniger anzeigen
More Information & Downloads