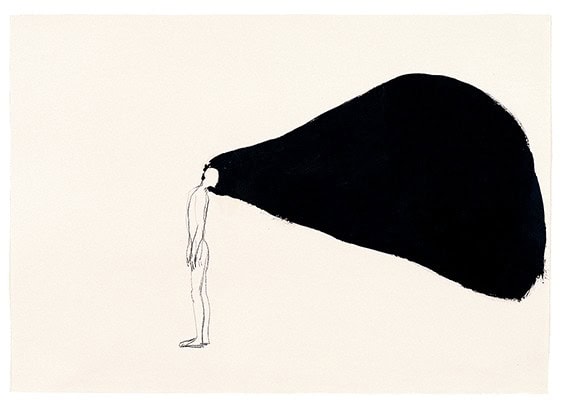 Antony Gormley, Untitled, 1983, black pigment, linseed oil and charcoal on paper, 83.8 × 59.7 cm, Walker Art Center, Minneapolis, MN, USA, © the artist
With the Young Singers Project the Salzburg Festival has created a high-powered platform for the promotion of young singers, which can look back on many successful years and has been supported for several years by the Kühne Foundation, which is also a main sponsor of the Salzburg Festival.
Numerous auditions are held to choose a select group of young singers from over 600 applicants, with the successful candidates going on to receive a scholarship for extensive advanced training during the Salzburg Festival. They receive musical instruction and work on their repertory, participate in scenic rehearsals and language coaching, study the art of Lieder interpretation, and have the opportunity to work with Festival artists and attend rehearsals. The masterclasses and the clear practical connection with the Festival make the YSP an educational programme that has become an international benchmark and model.
The participants of the Young Singers Project will perform in the opera for children Das Kind und die Zauberdinge (The Child and the Spells) and will also appear in opera productions during the 2023 season of the Salzburg Festival. In a final concert on 25 August they will present themselves to the public.