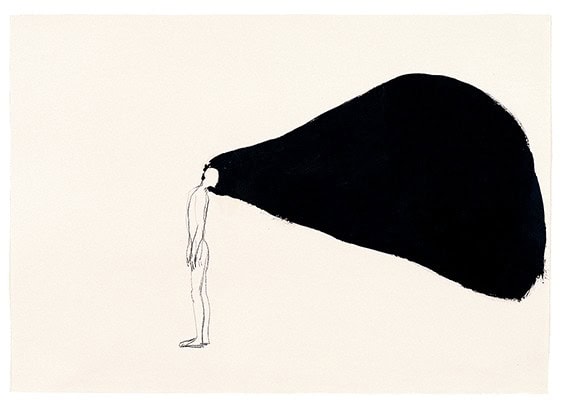 Antony Gormley, Untitled, 1983, black pigment, linseed oil and charcoal on paper, 83.8 × 59.7 cm, Walker Art Center, Minneapolis, MN, USA, © the artist
HERBERT VON KARAJAN YOUNG CONDUCTORS AWARD
Supported by ROLEX
Aiming for the highest musical standards was a founding tenet of the Salzburg Festival, which means that the greatest conductors and most important artists of their time have always worked in Salzburg. Herbert von Karajan, whose name graces this award, was one of them; Manfred Honeck, the chairman of the jury, is another.
The three finalists who vie for the prestigious Herbert von Karajan Young Conductors Award at the Award Concert Weekend are among the most exciting conducting talents of the next generation. Each will conduct their own concert with the Camerata Salzburg and have the chance to convince both the high-powered jury and the Festival audience that they are a future force to be reckoned with.
The winner, who will be decided by the jury after the last concert, can look forward to prize money of €15,000 and an invitation to the 2024 Salzburg Festival, where they will conduct the Award Winner's Concert in the Felsenreitschule.
A glance at the history of the competition shows that the Young Conductors Award often presents the first opportunity to encounter the top conductors of tomorrow. Past winners include Mirga Gražinytė Tyla and Lorenzo Viotti, while Maxime Pascal will be the first YCA winner to conduct a staged opera production at the Salzburg Festival in summer 2023.
An initiative of the Salzburg Festival in cooperation with the Eliette and Herbert von Karajan Institute.
For further details and conditions of participation, please visit.