The Organisation
SF/Neumayr/Leo
The Salzburger Festspielfonds
The body legally responsible for the Salzburg Festival is the Salzburger Festspielfonds (Salzburg Festival Foundation) established by Austrian federal law passed on July 12, 1950. The organs of the Festspielfonds are the Assembly of Delegates, the Supervisory Board (Kuratorium) and the Board of Directors.
The Board of Directors is responsible for organising and running the Festival and for proposing the budget. The Supervisory Board appoints the members of the Board of Directors and oversees and approves the programme, budget and accounts for the Festival. The Assembly of Delegates receives the annual and financial report, the budget proposed by the Board of Directors and Supervisory Board, and the Festival programme.
§ 1. For the organization of festivals in the state capital of Salzburg, a fund is established, designated as "Salzburger Festspielfonds", hereinafter referred to as Fonds. This fund has legal personality and its headquarter is situated in the city of Salzburg.
BGBl. Nr. 147/1950
Department Head
Representative of the
Republic of Austria
Federal Minister of Finance (ret.)
Representative of the
Republic of Austria
Provincial Governor Province of Salzburg
Representative of the
Province of Salzburg
Mayor City of Salzburg
Representative of the
City of Salzburg
Abgeordneter zum
Salzburger Landtag
Representative of the
Tourism Promotion Fund of Salzburg
Dr. Johannes Honsig-Erlenburg
President of the
Mozarteum Foundation Salzburg
Representative of the
Tourism Promotion Fund of Salzburg in conjunction with the Mozarteum Foundation
Managing Director
Bundestheater-Holding GmbH
Representative of the
Republic of Austria
For their financial support, we thank
the REPUBLIC OF AUSTRIA
the STATE OF SALZBURG
the CITY OF SALZBURG
the SALZBURG TOURISM PROMOTION FUND
the FRIENDS OF THE SALZBURG FESTIVAL
the PATRONS AND SPONSORS OF THE SALZBURG FESTIVAL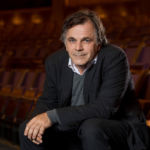 Markus Hinterhäuser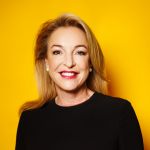 Dr. Kristina Hammer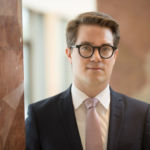 Lukas Crepaz