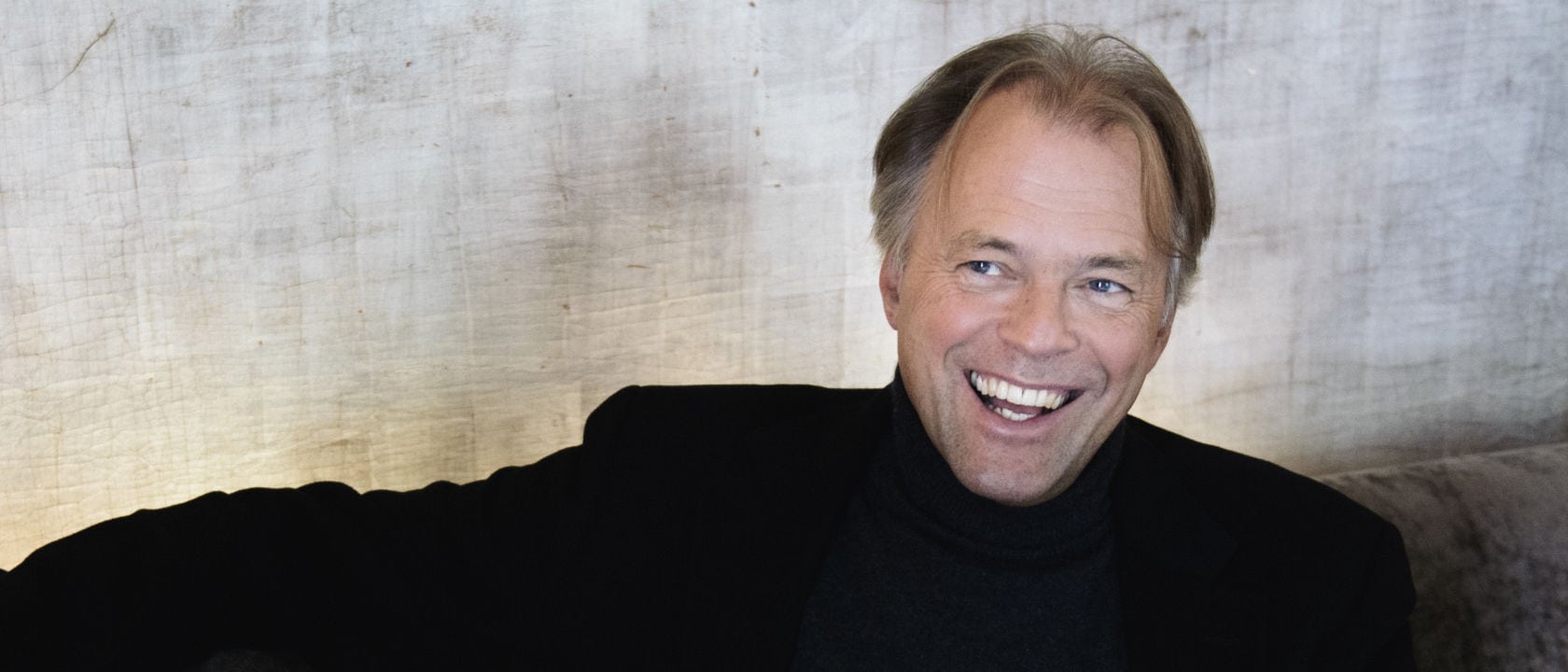 © Florence Grandidier
Thomas Hengelbrock is one of the most versatile and fascinating musicians of his generation. His work covers many different periods in the history of music and encompasses many different genres but is always the result of his detailed examination of the score and his exploration of the meaning and content of the works he conducts. With the Balthasar Neumann Choir and the Balthasar Neumann Ensemble he founded two world-class organizations with which he has enjoyed countless successes on international stages over more than 20 years. Both ensembles specialize in historically informed performance practice. He is also in demand with international symphony orchestras such as the Concertgebouw Orchestra, the Vienna and Munich Philharmonics, the Orchestre de Paris, the Orchestre National de France and the Zurich Tonhalle Orchestra.
Keen to rediscover forgotten and neglected works, Thomas Hengelbrock is committed to a repertoire that extends from early music to the 19th and 20th centuries and also embraces new works. He has reintroduced many virtually forgotten works to the general public, while other projects such as his Parsifal performances on period instruments have allowed listeners to reassess the standard repertoire. Many of his now legendary concert programmes feature works spanning several centuries, often revealing astonishing musical affinities and focusing on specific themes.
During his early career as a musical assistant, Thomas Hengelbrock came into contact with many of the leading figures in contemporary music such as Witold Lutosławski, Mauricio Kagel and Antal Dorati. The music of the immediate present continues to play an important role in his activities today. Among the works he has premiered are Jan Müller-Wieland's oratorio Maria at the 2018 Ruhrtriennale and Wolfgang Rihm's Reminiszenz, with which he opened the Hamburg Elbphilharmonie in January 2017. He also works with the composers Jörg Widmann, Simon Wills, Lotta Wennäkoski, Qigang Chen and Erkki-Sven Tüür.
As an opera conductor Thomas Hengelbrock has appeared at the Paris Opéra, the Teatro Real in Madrid, the Royal Opera House, Covent Garden, and the Berlin State Opera as well as the Baden-Baden and Aix-en-Provence Festivals. His most recent appearance at the Salzburg Festival was in 2015, when he conducted his own production of Purcell's Dido and Aeneas with his Balthasar Neumann Ensemble and Choir. Other important projects involving both music and literature have featured actors such as Klaus Maria Brandauer, Johanna Wokalek and Graham Valentine. His own versions of Grieg's Peer Gynt and Schumann's 'Faust' Scenes merge music with world literature in a way confounding all traditional expectations. In 2005 he worked with the choreographer Pina Bausch on an acclaimed staging of Gluck's Orphée et Eurydice at the Paris Opéra; the production has subsequently been seen in numerous other countries.
Thomas Hengelbrock is also keen to transmit his passion for music to others and encourages young artists not least in the context of his Balthasar Neumann Academy and his Cuban-European Youth Academy (CuE). For his services to music education he was awarded the Herbert von Karajan Music Prize in 2016.