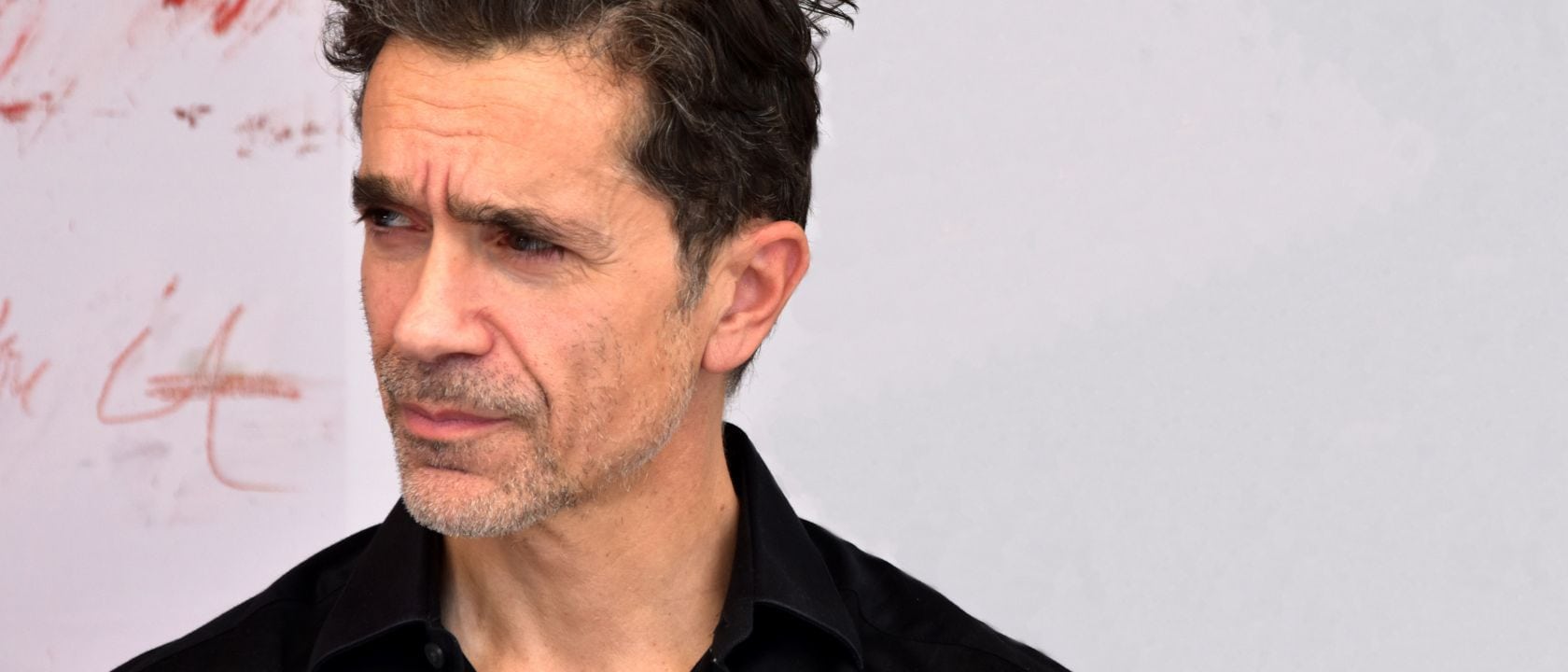 © SF/Anne Zeuner
Current as of August 2019
Romeo Castellucci was born in Cesena, Italy, in 1960 and studied painting and scenography at the Academy of Fine Arts in Bologna. In 1981 he founded the theatre collective Socìetas Raffaello Sanzio with Claudia Castellucci and Chiara Guidi. He has directed numerous productions which he has authored himself and for which he also designed the sets, costumes and lighting.
Romeo Castellucci is well known as a the­atre artist whose work is based on the totality of the arts and aims at creating an integral, holistic perception. He has also written several theoretical essays on dir­ecting, drawing on his own experience of the theatre. His productions are character­ized by dramatic lines that are not subject to the primacy of literature, but rather make of theatre a plastic, complex art, rich with visions.
Since 2011 he has undertaken several projects independently of the Socìetas Raffaello Sanzio. His work is regularly pre­sented and commissioned by the most pres­t­igious theatres, opera houses and inter­national festivals. Among his most recent productions are Sul concetto di volto nel figlio di Dio with the Socìetas Raffaello Sanzio (2011), Wagner's Parsifal (2011), The Four Seasons Restaurant with the Socìetas Raffaello Sanzio (2012), Hyperion: Briefe eines Terroristen after Hölderlin (2013), Gluck's Orfeo et Euridice (2014), Morton Feldman's Neither (2014) and Stravinsky's Le Sacre du printemps (2014), Schoenberg's Moses und Aron at the Paris Opéra (2015, revived at Madrid's Teatro Real in 2016), Honegger's Jeanne d'Arc au bûcher at the Opéra de Lyon (2017), Tannhäuser at the Bavarian State Opera in Munich (2017), Henze's Das Floß der Medusa at the Dutch National Opera in Amsterdam (2018), Salome at the Salzburg Festival (2018), Die Zauberflöte at La Monnaie in Brussels (2018), Alessandro Scarlatti's Il primo omi­cidio at the Paris Opéra (2019) and Mozart's Requiem at the Festival d'Aix-en-Provence (2019).
In 2005 Romeo Castellucci was the dir­ector of the theatre section of the Venice Biennale and in 2008 he was an associate artist of the 62nd edition of the Festival d'Avignon.
Romeo Castellucci has received numer­ous prizes and awards. In 2000 he received the European Theatre Prize for New The­atrical Realities and in 2002 was appointed Chevalier des Arts et des Lettres by the French minister of culture. In 2013 the Venice Biennale awarded him its Golden Lion for his life's work. In 2014 he was awarded an honorary doctorate in music and theatre by the University of Bologna and was nominated Director of the Year by Opernwelt magazine. In 2017 his produc­tion of Jeanne d'Arc au bûcher was named Production of the Year.