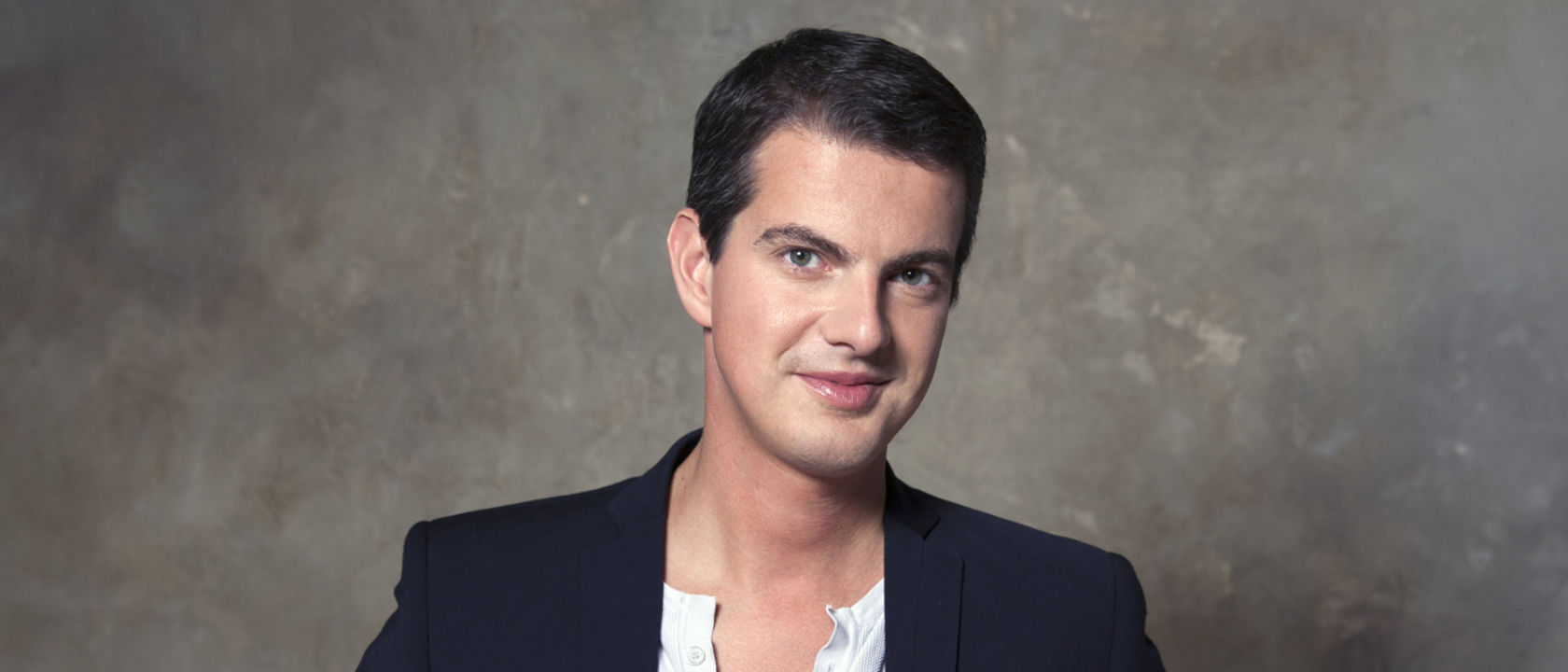 © Marc Ribes
French countertenor Philippe Jaroussky has established a reputation for himself as one of the leading singers currently before the public. He was named Young Singer of the Year at the French Victoires de la Musique in 2004 and Singer of the Year in 2007 and 2010. In 2008 and 2016 he was named Singer of the Year at the Echo Klassik Awards.
Philippe Jaroussky's singing is notable for its technical mastery that allows him to impress audiences with subtle nuances as much as with vocal acrobatics. In the field of Baroque music his extraordinarily wide-ranging repertoire extends from Monteverdi, Giovanni Felice Sances and Luigi Rossi to Handel and above all Vivaldi. Tireless in his research, he has played a significant role in the rediscovery of composers such as Caldara, Porpora, Steffani, Telemann and Johann Christian Bach.
More recently Philippe Jaroussky has joined forces with the pianist Jérôme Ducros to explore the world of the French mélodie and has performed Berlioz's Les Nuits d'été in the Auditorio Nacional in Madrid and in the Elbphilharmonie in Hamburg. He has also taken an increasing interest in contemporary music. In 2008 he premiered Marc-André Dalbavie's song cycle Sonnets de Louise Labé and in March 2016 appeared in the world premiere of Kaija Saariaho's opera Only the Sound Remains with the Dutch National Opera, the principal role in which was written for him.
Philippe Jaroussky has worked with all the leading ensembles in the world of early music and performed to great acclaim in the most prestigious concert halls and at major international festivals. In 2002 he founded Ensemble Artaserse, with which he has appeared all over Europe.
His extensive discography includes a number of recordings of Vivaldi's works made with Ensemble Matheus under Jean-Christophe Spinosi and released as part of Naïve's Vivaldi Edition. He has for many years been an exclusive Erato / Warner Classics artist and received numerous awards for his recordings.
He recently realized a project that had long been close to his heart, his Académie Musicale Philippe Jaroussky, the aim of which is to support young musicians from every sociocultural milieu, especially those who are culturally isolated, and provide them with an original, wide-ranging and challenging education. The Académie is housed at La Seine Musicale, a new cultural centre at Boulogne-Billancourt.
Philippe Jaroussky was named a Chevalier des Arts et des Lettres in 2009.