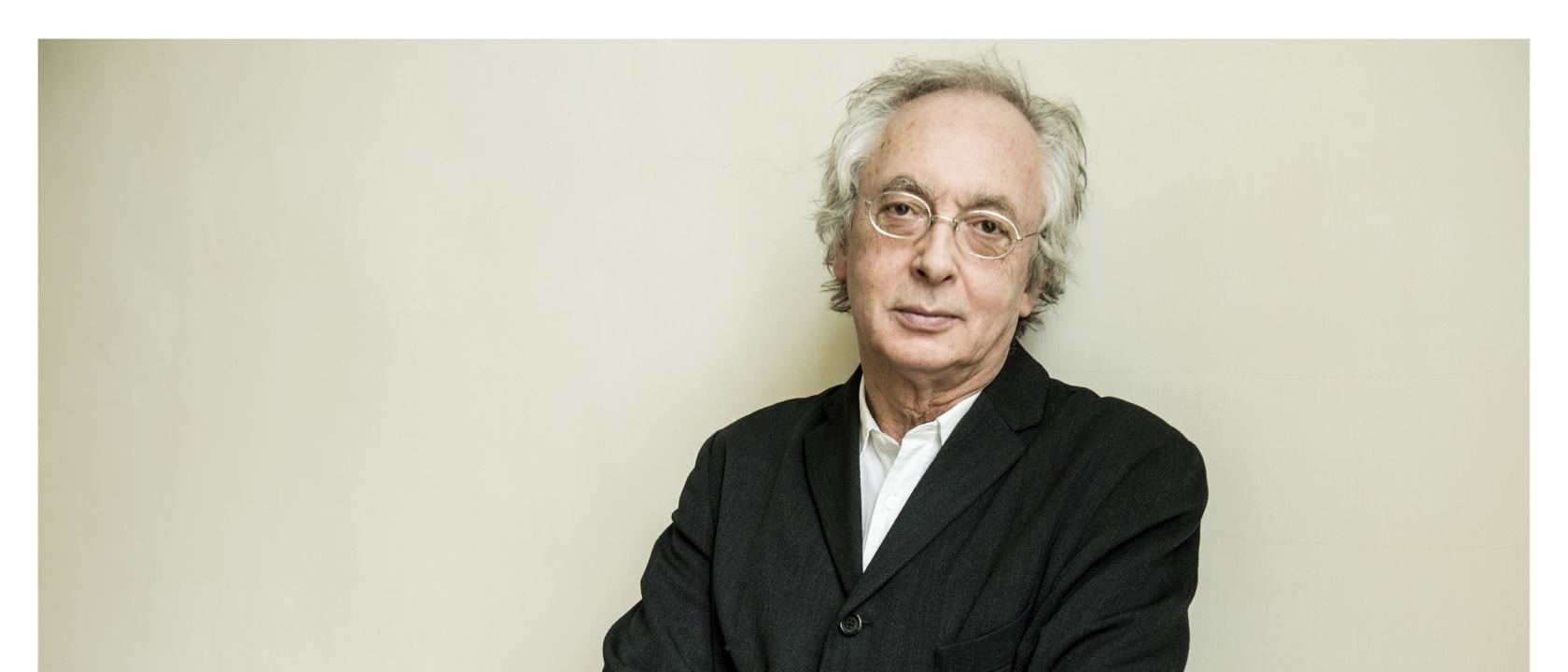 © Michiel Hendryckx
Philippe Herreweghe was born in Ghent and studied at both the university and music conservatory in his hometown. During his student years, in 1970, he founded and began conducting Collegium Vocale Gent.
Philippe Herreweghe's energetic, authentic and rhetorical approach to Baroque music soon drew praise. In 1977 he founded La Chapelle Royale in Paris, with whom he performed French music of the 17th century. He also founded several other ensembles, making historically appropriate interpretations of repertoire stretching from the Renaissance to the present day, including Ensemble Vocal Européen, specializing in Renaissance polyphony, and the Orchestre des Champs-Élysées, founded in 1991 with the aim of playing pre-Romantic and Romantic repertoire on original instruments.
Since 1997 Philippe Herreweghe has been attached to the Antwerp Symphony Orchestra. He is also in great demand as a guest conductor with orchestras such as the Royal Concertgebouw Orchestra, the Leipzig Gewandhaus Orchestra and the Zurich Tonhalle Orchestra.
The 2018/19 season saw him perform Mozart's Requiem at the Théâtre des Champs-Élysées, Bach's Mass in B Minor at the Festspielhaus Baden-Baden and at the Palau de la Música Catalana, Barcelona, as well as Dvořák's Requiem at the Musikfest Berlin.
His forthcoming projects include appearances with the Staatskapelle Dresden, the Cleveland Orchestra, the Philharmonia Orchestra in London, the Vienna Symphony Orchestra, the Orchestra dell'Accademia Nazionale di Santa Cecilia in Rome and the Shanghai Symphony Orchestra. He is currently artist in residence at the Philharmonie in Luxembourg.
Over the years, an extensive discography of over 120 recordings was created with his various ensembles. Highlights include Bach's Matthäus-Passion, all symphonies by Beethoven and Schumann, Mahler's Des Knaben Wunderhorn, Schoenberg's Pierrot lunaire and Stravinsky's Symphonie de Psaumes.
Philippe Herreweghe has received numerous awards for his artistic inventiveness and commitment. In 1990 the European music press named him musical personality of the year. Philippe Herreweghe and Collegium Vocale Gent were appointed cultural ambassadors of Flanders in 1993. A year later, Philippe Herreweghe was awarded the Belgian order of Officier des Arts et Lettres and in 1997 was awarded an honorary doctorate from the Catholic University of Leuven. In 2003 he received the French title of Chevalier de la Légion d'Honneur. In 2010 the City of Leipzig awarded him its Bach Medal for his services as a performer of Bach's music. In 2017 Philippe Herreweghe received an honorary doctorate from the University of Ghent.