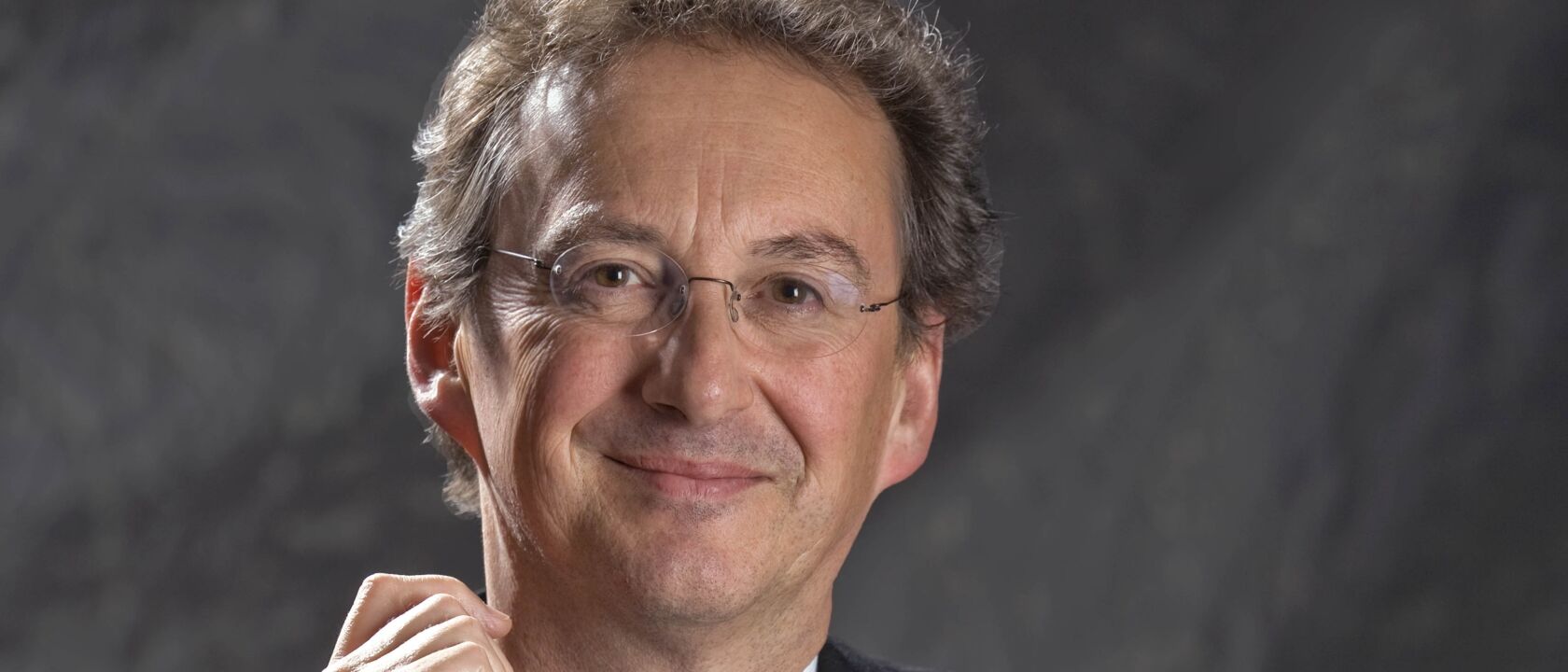 © Albert Roosenburg
Peter Phillips has dedicated his life's work to the research and performance of Renaissance polyphony. Having won a scholarship to Oxford in 1972, he studied Renaissance music with David Wulstan and Denis Arnold and gained experience in conducting small vocal ensembles, already experimenting with the rarer parts of the repertoire.
He founded The Tallis Scholars in 1973, with whom he has appeared in over 2,500 concerts and made over 60 discs, encouraging interest in polyphony all over the world. As a result of his work, Renaissance music has come to be accepted for the first time as part of the mainstream classical repertoire. The Tallis Scholars celebrated their 40th anniversary in 2013, giving 99 concerts worldwide.
Peter Phillips also conducts other specialist ensembles. He is currently working with the BBC Singers, the Netherlands Chamber Choir, the Estonian Philharmonic Chamber Choir and the Chœur de Chambre de Namur. He gives numerous masterclasses and choral workshops internationally every year, including in Rimini, Évora and Ávila. In 2014 he launched the London International A Cappella Choir Competition at St John's Smith Square, which attracts choirs from all over the world and returned for the third time in June 2017.
In addition to his career as a conductor, Peter Phillips is a well-known writer. Until 2016, he wrote a regular music column for The Spectator for 33 years. In 1995 he became the owner and publisher of The Musical Times, the oldest continuously published music journal in the world. His first book, English Sacred Music 1549–1649, was published by Gimell in 1991, while his second, What We Really Do (published in 2003 and reissued in 2013) offers an unsentimental view of a life on concert tour as well as insights into the structure and performance of polyphonic music. In 2018 BBC Radio 3 broadcast his views on Renaissance polyphony in a series of six hour-long programmes.
In 2005 Peter Phillips was made a Chevalier de l'Ordre des Arts et des Lettres by the French Minister of Culture. In 2008 he was appointed Reed Rubin director of music at Merton College, Oxford, where he helped establish a new choral foundation. Peter Phillips is now a patron of the Choir and a Bodley fellow of Merton College. In October 2011 this choir made its debut on BBC Radio 3 with a live Choral Evensong service.