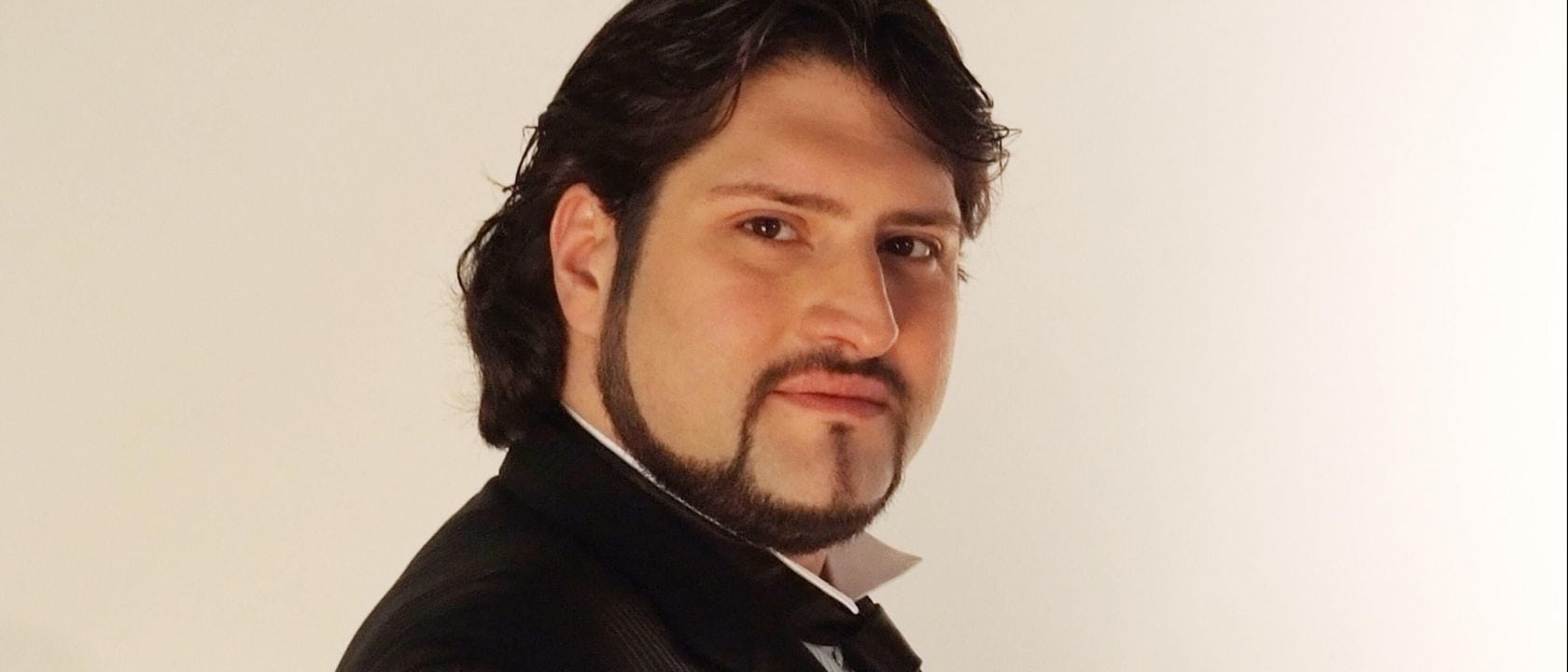 © Stage Door Artists Management
Italian bass Nicola Alaimo is one of the leading singers of his generation. His recent successes include Fra Melitone (La forza del destino), Taddeo (L'italiana in Algeri), Falstaff and Belcore (L'elisir d'amore) at the Metropolitan Opera in New York; Falstaff, Raimbaud (Le Comte Ory), Neri Chiaramantesi in Giordano's La cena delle beffe, Don Pasquale, Ernesto (Il pirata) and Dandini (La Cenerentola) at La Scala, Milan; Dandini at the 2014 Salzburg Festival; Rossini's Guillaume Tell at La Monnaie in Brussels, at the Amsterdam Concertgebouw and at the Chorégies d'Orange; Fra Melitone, Dandini, Bartolo (Il barbiere di Siviglia) and Paolo (Simon Boccanegra) at the Paris Opéra; Don Pasquale and Gianni Schicchi at the Teatro Real in Madrid; and Francesco (I masnadieri) and Falstaff in Monte Carlo. Other recent highlights have been his Arena di Verona debut as Bartolo, Germont (La traviata) in Toulouse, Geronio (Il turco in Italia) and Marcello (La bohème) in Bologna and his role debut as Rigoletto in Marseille.
Nicola Alaimo can look back on a long and fruitful collaboration with Riccardo Muti, under whose baton he made his Salzburg Festival debut at Whitsun 2008 in Paisiello's Il matrimonio inaspettato in a production subsequently seen at the Ravenna Festival. Other performances under Muti include Iago (Otello) at the 2008 Salzburg Festival and in Rome, Pharaon (Moïse et Pharaon) at the 2009 Salzburg Festival, at La Scala and in Rome and Don Pasquale at the Vienna Musikverein, in Liège and Cologne, at the Salle Pleyel in Paris, at the Ravenna Festival, on the island of Malta and in Moscow and St Petersburg.
Since making his debut as Dandini at the Rossini Opera Festival, Nicola Alaimo has been closely associated with Pesaro as a leading Rossinian and has been heard there as Bartolo, Aliprando (Matilde di Shabran), Guillaume Tell, Don Pomponio (La gazzetta) and Geronio and the Duke of Ordow (Torvaldo e Dorliska) as well as in a series of concerts.
Among the conductors with whom Nicola Alaimo regularly works are not only Muti but also Bruno Campanella, Ottavio Dantone, Gianluigi Gelmetti, James Levine, Michele Mariotti and Zubin Mehta.
Plans include Mustafà (L'italiana in Algeri), Belcore and Don Pasquale at the Vienna State Opera, Guillaume Tell in Lyon, Falstaff in Budapest, Hong Kong and Madrid, Don Magnifico (La Cenerentola) in Amsterdam and Madrid, where he will also be singing Germont, Malatesta (Don Pasquale) at the 2020 Salzburg Whitsun Festival, Belcore and Ezio (Attila) in Chicago, Mustafà in Zurich and a number of other important productions at the Met.
In 2016 Nicola Alaimo was awarded the prestigious Premio Abbiati by the Italian Music Critics' Circle.