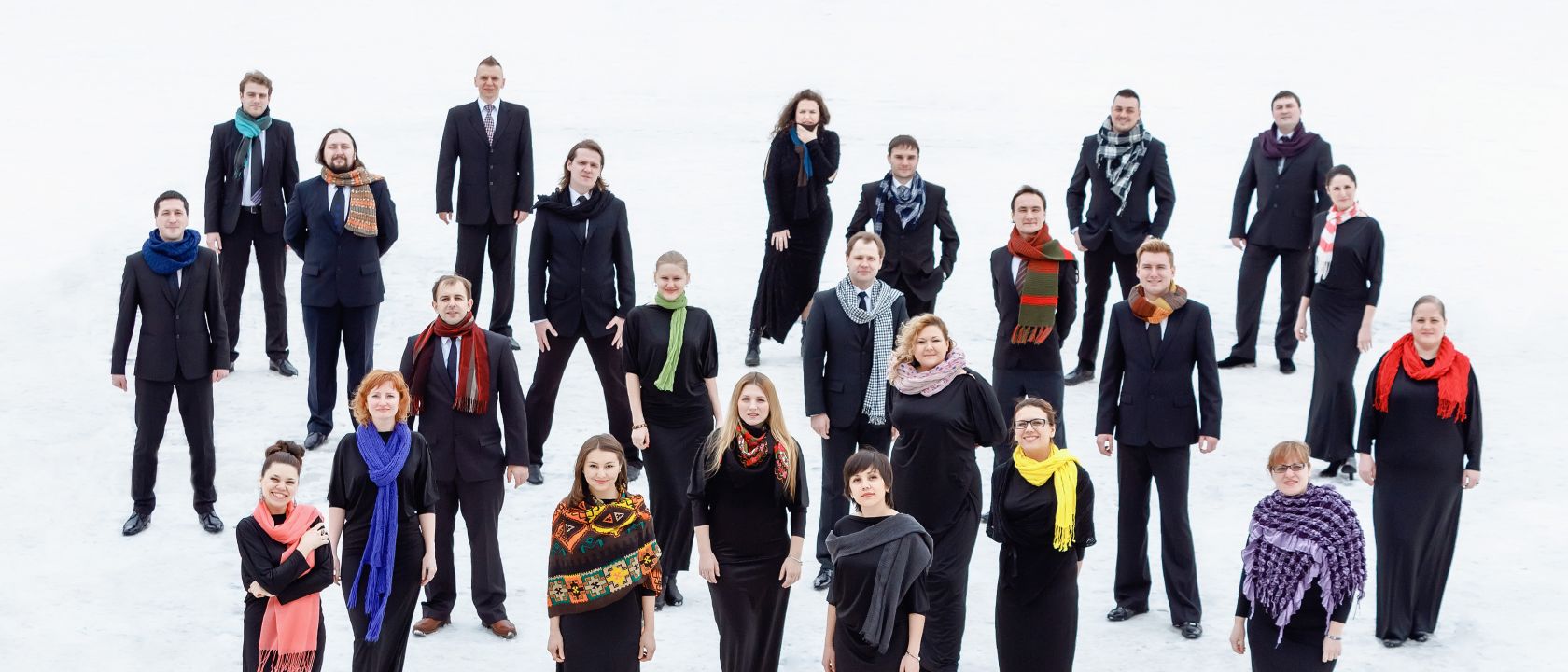 © Edvard Tikhonov
Current as of February 2020
The musicAeterna Choir was founded by Teodor Currentzis in Novosibirsk in 2004 and was the resident choir of the Perm Opera from 2011 to 2019. It entered a new phase of its existence in September 2019, when it became an independent, privately financed ensemble and chose St Petersburg as its base of operations. Its principal chorus master is Vitaly Polonsky.
The choir's wide-ranging repertoire includes works by European and Russian Baroque composers, masterpieces of Russian choral music from the 18th to the 20th centuries, operas and new commissions. As the resident chorus at the Perm Opera, musicAeterna took part in new productions of Così fan tutte (2011), Le nozze di Figaro (2012) and Don Giovanni (2014), Purcell's The Indian Queen (2013), Les Contes d'Hoffmann (2015), Prince Igor (2015), La traviata (2016) and La bohème (2017) as well as a series of new works specially written for the ensemble and including Dmitri Kourliandski's Nosferatu (2014), Philippe Hersant's Tristia (2015) and Alexey Syumak's Cantos (2016).
MusicAeterna has an exclusive recording contract with Sony Classical. Among the CDs that the label has released are critically acclaimed recordings of works by Mozart, Tchaikovsky, Rameau and Stravinsky that have won many international prizes, including an Echo Klassik Award, an Edison Klassiek Award, a Japanese Record Academy Award and the BBC Music Magazine's Opera Award. In 2018 the musicAeterna Choir was the recipient of an International Opera Award.
Under its artistic director Teodor Currentzis, the choir has performed in Salzburg, Vienna, Paris, Amsterdam, Lucerne, London, Madrid, Hamburg, Berlin, Moscow, St Petersburg, Perm, Athens and elsewhere. Among the leading international festivals where it is regularly invited to appear are the Ruhrtriennale, the Lucerne Festival, the Brussels Klarafestival, Moscow's Golden Mask Festival and Perm's Diaghilev Festival. The choir first appeared at the Salzburg Festival in 2017 in Peter Sellars' production of La clemenza di Tito. In 2018 they performed in Beethoven's Ninth Symphony and returned in 2019 for Idomeneo, which was again staged by Peter Sellars.
Since 2019 musicAeterna has toured much more widely, with the choir made its critically acclaimed United States debut in Verdi's Requiem in New York's The Shed. It will make its Japanese debut in Beethoven's Ninth in 2020.
The musicAeterna Choir works regularly with guest conductors, including Vincent Dumestre, Andres Mustonen, Paul Hillier, Raphaël Pichon, Andrea Marcon and Jérémie Rhorer.