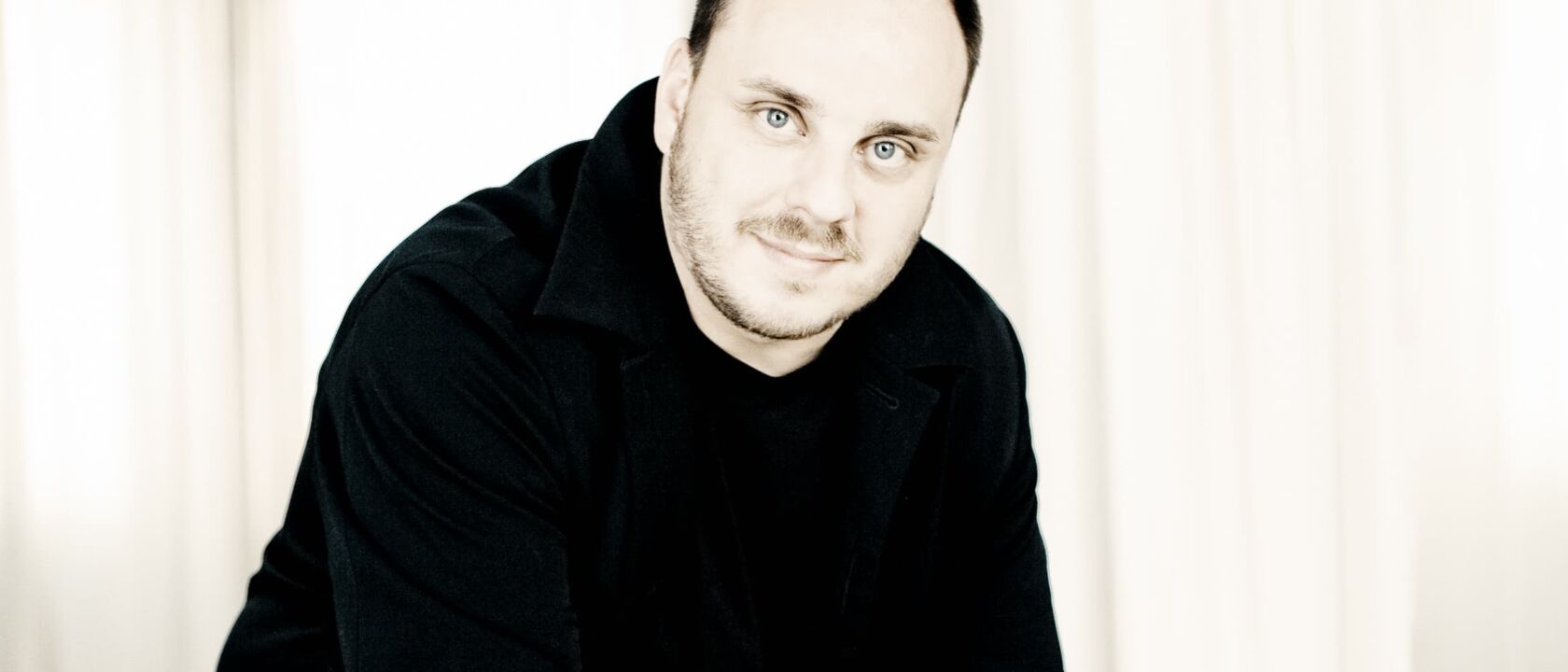 © Marco Borggreve
Matthias Goerne is one of the most versatile and internationally sought-after baritones of his generation. He appears regularly in the world's leading concert halls and opera houses, including the Vienna and Bavarian State Operas, the Metropolitan Opera in New York and La Scala, Milan, as well as international festivals. He has worked with practically every leading conductor and orchestra in Europe, America and Asia.
His operatic roles extend from Pizarro (Fidelio) to major Wagner and Strauss roles and from Bartók's Bluebeard to Berg's Wozzeck, which he sang most recently at the 2017 Salzburg Festival. As an ambassador for the German art song from Schubert and Brahms to Berg and Eisler, he enjoys the highest international standing. He has also given a number of world premieres and helped to rediscover several important 20th-century works by composers as varied as Karl Amadeus Hartmann, Bernd Alois Zimmermann and the contemporary Austrian composer Thomas Larcher.
Matthias Goerne's work is documented in numerous recordings, many of which have received multiple awards, including the Grammy, the Echo Klassik, the German Record Critics' Prize, the ICMA Award, the Diapason d'or, the Gramophone Award and a BBC Music Magazine Award. Having completed a major retrospective of Schubert lieder on twelve CDs with a number of different accompanists, he has recently released two solo albums of songs by Brahms and Schumann, the former with Christoph Eschenbach, the latter with Markus Hinterhäuser. Other recent releases include recordings of Schubert songs with the Quatuor Ébène and Mahler songs with the BBC Symphony Orchestra as well as Wagner's Ring des Nibelungen (Wotan) with Jaap van Zweden.
Matthias Goerne has spent the 2018/19 season as artist in residence with the New York Philharmonic.
Among the highlights of the 2019/20 season are concerts with the Vienna Philharmonic (Mahler's Rückert Lieder), the Vienna Symphony Orchestra, the Sächsische Staatskapelle Dresden (Bartók's Bluebeard's Castle), the Gewandhausorchester Leipzig (Beethoven's Ninth Symphony), the Concertgebouworkest (second act of Wagner's Tristan und Isolde in concert performance), the St. Petersburg Philharmonic (Mahler's Kindertotenlieder) and a tour with the Mahler Chamber Orchestra. Matthias Goerne will also appear as Amfortas (Parsifal) at the Vienna State Opera and in the title role of Der fliegende Holländer at the Staatsoper Unter den Linden in Berlin. Recitals with Leif Ove Andsnes, Seong-Jin Cho, Jan Lisiecki and Markus Hinterhäuser will take him to Milan, Paris, Brussels, Hamburg, Seoul and Kyoto.
Matthias Goerne is an honorary fellow of London's Royal Academy of Music. He was born in Weimar and studied with Hans-Joachim Beyer in Leipzig and subsequently with Elisabeth Schwarzkopf and Dietrich Fischer-Dieskau.