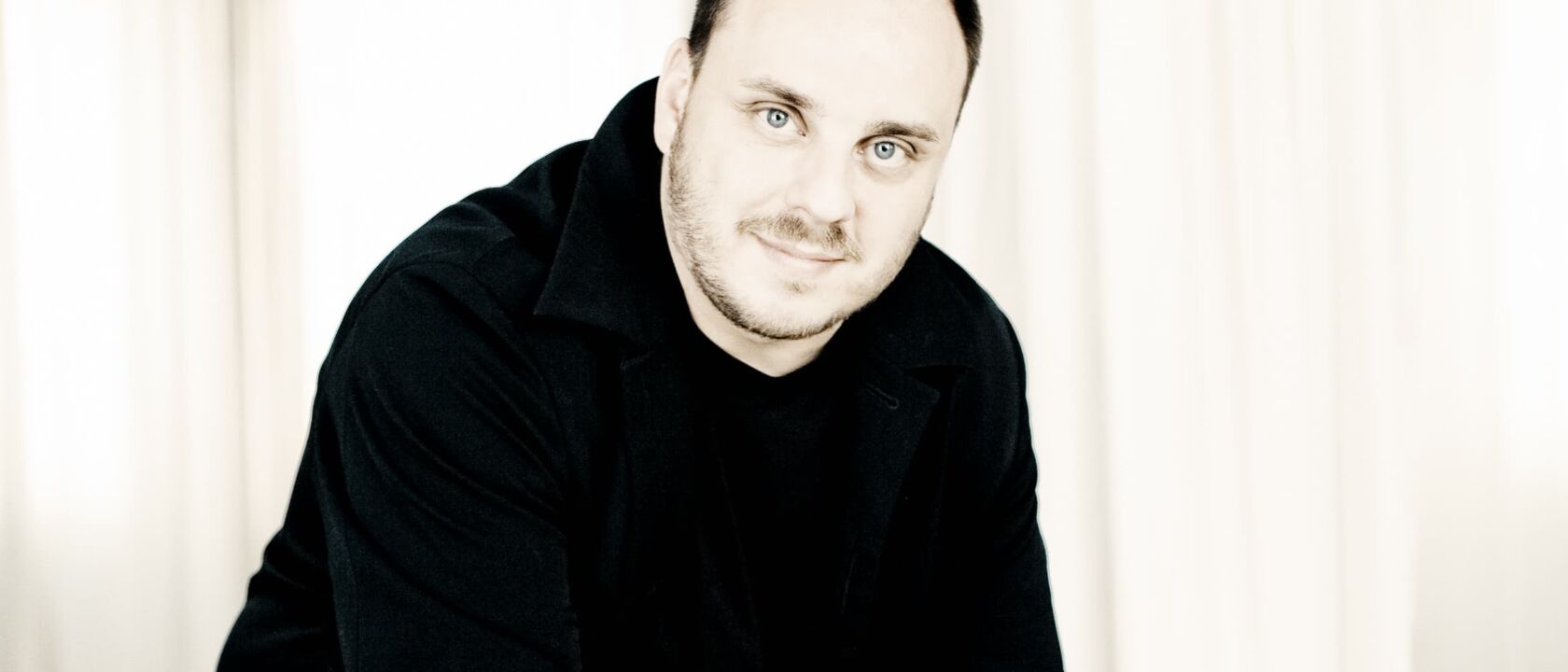 Current as of August 2023
Matthias Goerne is one of the world's most versatile and sought-after baritones. He appears regularly at leading concert halls and opera houses such as the Vienna and Bavarian State Operas, the Metropolitan Opera, New York, and La Scala, Milan, as well as at major festivals. He has worked with numerous well-known conductors and orchestras in Europe, the USA and Asia.
His operatic repertory ranges from Don Pizarro (Fidelio) to major Wagner and Strauss roles, to Bluebeard (Duke Bluebeard's Castle) and the title role of Wozzeck. An ambassador for German Lied, from Schubert to Brahms and Berg to Eisler, Matthias Goerne has earned the highest reputation worldwide. He has given numerous world premieres and rediscovered important works of new music, from Karl Amadeus Hartmann and Bernd Alois Zimmermann to the Austrian contemporary composer Thomas Larcher.
Matthias Goerne's work has been documented on numerous recordings, many of which have won multiple awards, not least his Schubert edition of 12 CDs on harmonia mundi, which he recorded with celebrated piano partners including Christoph Eschenbach and Leif Ove Andsnes. More recently, he released a recording of Beethoven songs with Jan Lisiecki in 2020, songs by Pfitzner, Strauss and Wagner with Seong-Jin Cho in 2021, and, in 2022, LIEDER with Daniil Trifonov, all on Deutsche Grammophon. His most recent recording, released in 2023 under the title Schubert revisited, comprises Lieder by Schubert orchestrated by Alexander Schmalcz.
Highlights of the 2022/23 season have included concerts with the NDR Elbphilharmonie Orchestra, the Orchestre National de France, the Vienna Symphony Orchestra and the Deutsche Kammerphilharmonie Bremen, and with the Pittsburgh Symphony Orchestra under Manfred Honeck. He sang King Marke (Tristan und Isolde) at the Opéra national du Capitole in Toulouse, and Amfortas (Parsifal) at the Gran Teatro del Liceu in Barcelona. He also toured Asia with the Dallas Symphony Orchestra under Fabio Luisi, and gave recitals wtih Leif Ove Andsnes, Markus Hinterhäuser and Víkingur Ólafsson in cities including Paris, London and Florence. Other recent highlights have included residencies at the Elbphilharmonie (2018) and with the New York Philharmonic (2018/19).
Matthias Goerne studied with Hans-Joachim Beyer in Leipzig, as well as with Elisabeth Schwarzkopf and Dietrich Fischer-Dieskau. He is an honorary member of the Royal Academy of Music in London and has also been an ambassador for the Weimar Art Festival since 2019.