Les Musiciens du Prince – Monaco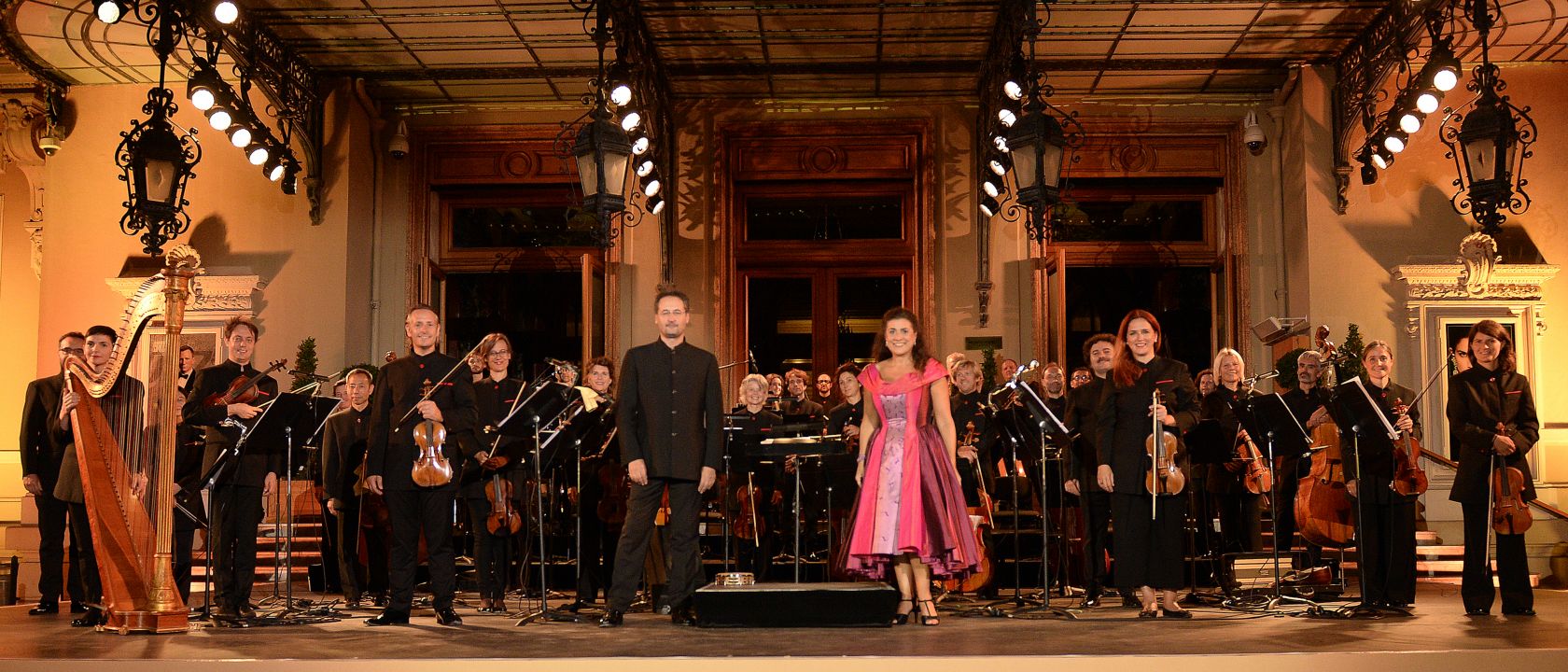 The ensemble Les Musiciens du Prince – Monaco was founded at the Opéra de Monte-Carlo in the spring of 2016 on the initiative of Cecilia Bartoli and in association with the company's managing director Jean-Louis Grinda. The project received the immediate support of HSH Prince Albert II and HRH the Princess of Hanover.
As the ensemble's artistic director, Cecilia Bartoli has assembled some of the world's finest musicians specializing in historically informed performance practice in order to create an orchestra inspired by the musical traditions that flourished at Europe's great courts in the 17th and 18th centuries. Central to her artistic vision are leading Baroque composers such as Handel and Vivaldi as well as the music of Rossini. With the aim of exciting audiences' curiosity, she champions the rediscovery of works that have never or only rarely been performed in modern times. She is supported in this objective by an ensemble whose flexibility and rich palette of tone colours differ markedly from those of a modern orchestra.
The orchestra's inaugural concert took place in the main courtyard of the Palace of Monaco on 8 July 2016 in the presence of the royal family and was followed by its first European tour with a programme devoted largely to Handel.
Each year since then Les Musiciens du Prince – Monaco and Cecilia Bartoli have given numerous acclaimed concerts throughout Europe. Their performances and tours have taken them to the most prestigious centres of music, including the Elbphilharmonie in Hamburg, the Opéra Royal de Versailles, the Philharmonie de Paris, the Berlin Philharmonie, the Luxembourg Philharmonie, the Prinzregententheater in Munich, the Vienna Musikverein, the Graz Musikverein, the Baden-Baden Festspielhaus, the Palau de la Música in Barcelona and the Amsterdam Concertgebouw. Among their appearances at the Salzburg Festival have been Ariodante (2017), Alcina (2019), Il trionfo del Tempo e del Disinganno (2021) and a concert performance of La donna del lago (2017). In 2018 they appeared with Mexican tenor Javier Camarena in a programme of arias that had previously been recorded for a CD produced by the Cecilia Bartoli Music Foundation. That same year the ensemble also took part in the debut album of the mezzo-soprano Varduhi Abrahamyan, Rhapsody, which likewise appeared on Decca's 'Mentored by Bartoli' label.
At the end of 2021 Les Musiciens du Prince – Monaco and Cecilia Bartoli set off on a new tour, this time featuring music by Pergolesi. Among the venues that they visited were the Bozar in Brussels, the Zurich Tonhalle and the Elbphilharmonie. In January 2022 they took part in a new production of Il turco in Italia directed by Jean-Louis Grinda at the Opéra de Monte-Carlo. This production will also be seen at the Vienna State Opera in July 2022 as part of a programme of two Rossini operas and a Rossini gala given by the Opéra de Monte-Carlo and the Musiciens du Prince.