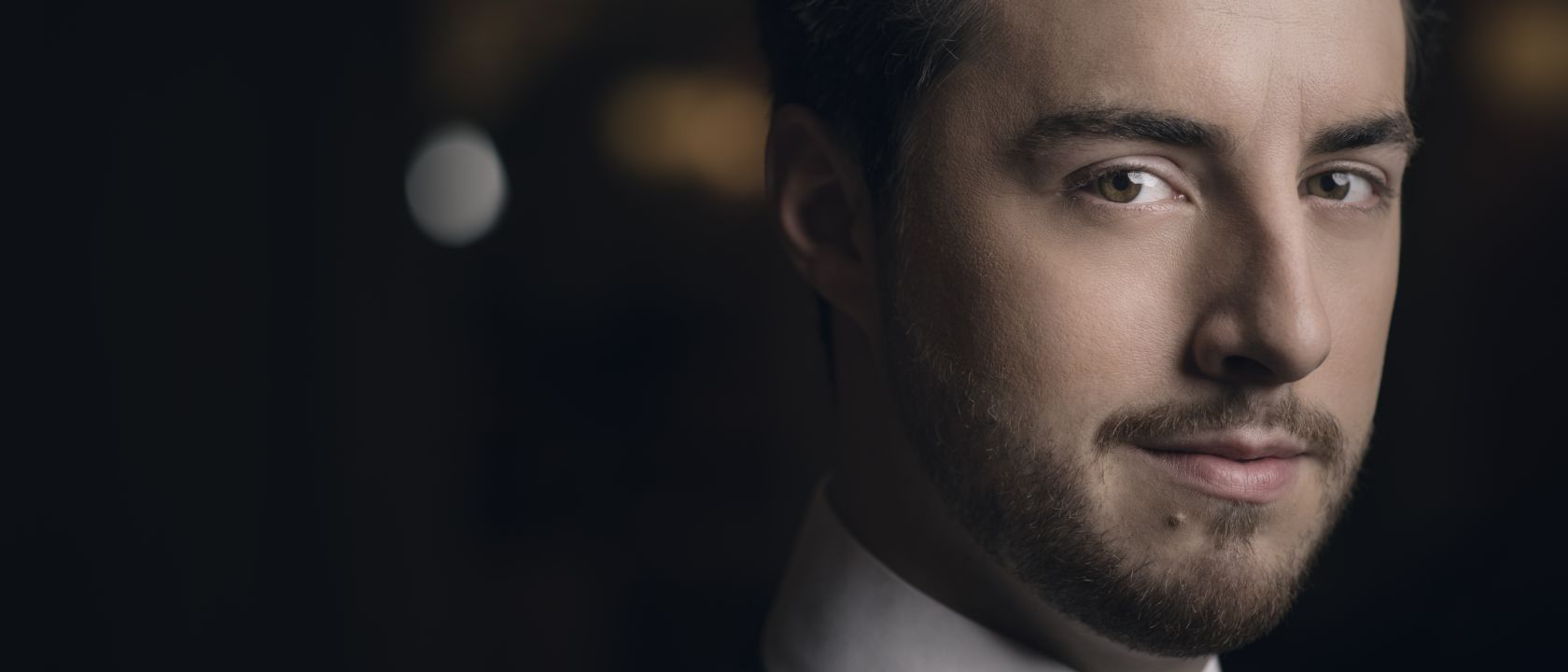 © Simon Pauly
Current as of August 2019
Canadian tenor Josh Lovell joins the Vienna State Opera at the start of the 2019/20 season and will be heard during his first year there as Lysander in a new production of A Midsummer Night's Dream and also as Lurcanio (Ariodante), Don Ramiro (La Cenerentola) and Ernesto (Don Pasquale). Current and future engagements include Gonzalve (L'Heure espagnole) for the Wolf Trap Opera Company and Don Ramiro for the New Generation Festival in Florence. Concert plans include Mozart's Requiem with the Vancouver Symphony Orchestra and the Victoria Choral Society and Handel's Messiah with the Victoria Symphony Orchestra.
The 2018/19 season saw the end of Josh Lovell's tenure with The Patrick G. and Shirley W. Ryan Opera Center at the Lyric Opera of Chicago. During his final season he performed Odoardo (Ariodante), Le Doyen de la Faculté (Cendrillon) and a Trojan (Idomeneo). He also covered the roles of Arbace (Idomeneo), the Young Servant (Elektra) and Lurcanio (Ariodante). On the concert platform he appeared in Chicago in Bach's Coffee Cantata with Music of the Baroque under Jane Glover and in Messiah with the International Music Foundation and the Apollo Chorus. He also sang his first Evangelist in Bach's St Matthew Passion with the Victoria Philharmonic Choir, a selection of Bach cantatas and the Magnificat with I Musici de Montréal and a programme of arias with the Kansas City Chamber Orchestra.
Josh Lovell hails from Victoria, British Columbia, and won the grand prix and the opera prize at the 2018 International Vocal Competition in 's-Hertogenbosch and second prize at the Dallas Opera Guild Singing Competition. In 2017 he was a semi-finalist at the Metropolitan Opera National Council Auditions. That same year he graduated from the University of Michigan, where he studied with Stanford Olsen. He had previously been taught by Benjamin Butterfield at the University of Victoria. He currently studies with Julia Faulkner.
As a participant in the Young Singers Project, Josh Lovell sang the role of Poisson in Adriana Lecouvreur at the 2019 Salzburg Festival.