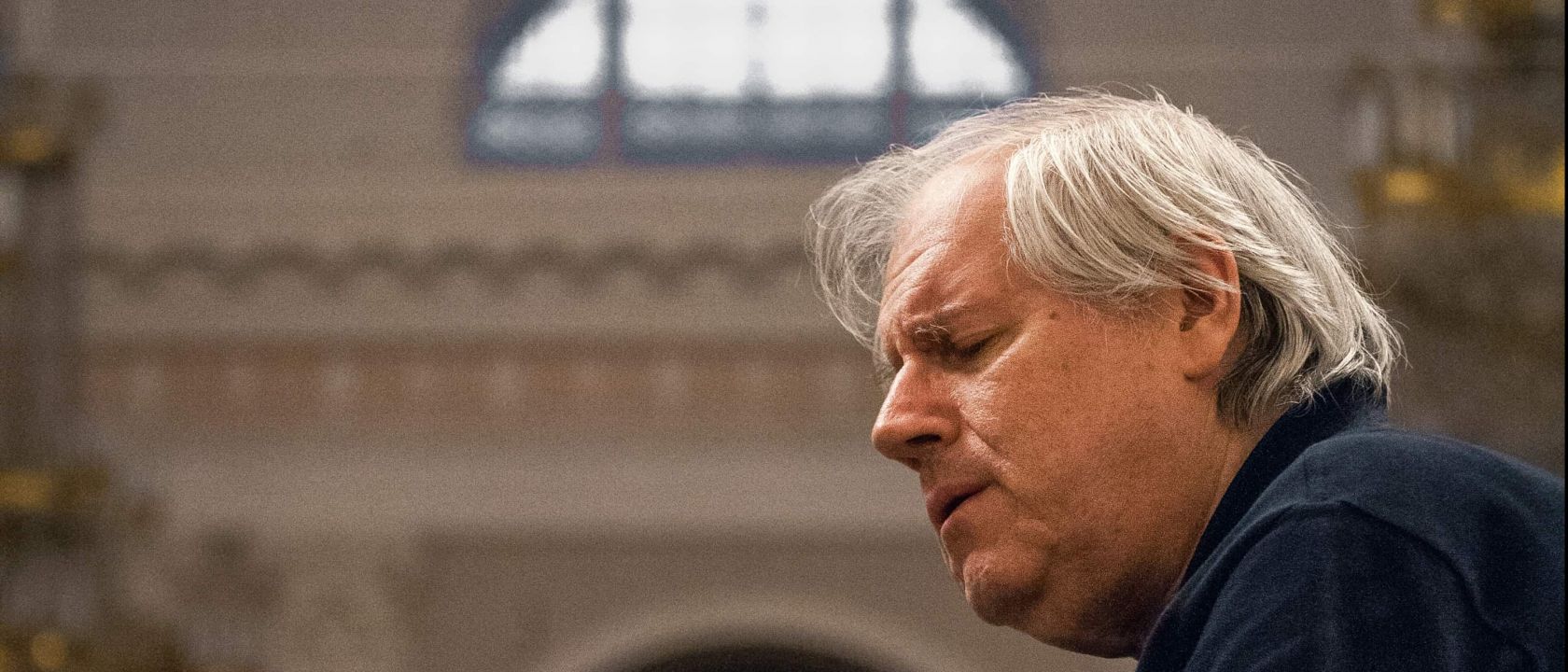 Current as of August 2021
Grigory Sokolov is widely recognized as one of today's greatest pianists, an artist universally admired for his visionary insight, spellbinding spontaneity and uncompromising devotion to music. His masterful interpretations of compelling intensity and expressive beauty arise from profound knowledge of the works in his vast repertoire. His recital programmes span everything from transcriptions of medieval sacred polyphony and keyboard works by Byrd, Couperin, Rameau, Froberger and Bach to the music of Beethoven, Schubert, Schumann, Chopin and Brahms, as well as landmark 20th-century compositions by Prokofiev, Ravel, Skryabin, Rachmaninoff, Schoenberg and Stravinsky.
Grigory Sokolov was born in Leningrad and started playing the piano at the age of five. Two years later, he began to study with Liya Zelikhman at the Central Special School of the Leningrad Conservatory. He went on to receive lessons from Moisey Khalfin at the Leningrad Conservatory and gave his debut recital at the age of twelve in Leningrad. Grigory Sokolov's prodigious talent was recognized in 1966 when, aged 16, he became the youngest musician ever to receive the Gold Medal at the International Tchaikovsky Piano Competition in Moscow. While undertaking major concert tours to the USA and Japan in the 1970s, his artistry evolved and matured away from the international spotlight. Following the collapse of the Soviet Union, Grigory Sokolov appeared at Europe's leading concert halls and festivals. He performed extensively as a concerto soloist with orchestras of the highest calibre, including the New York Philharmonic, the Concertgebouw Orchestra, the Philharmonia Orchestra, the Orchestra of La Scala, Milan, the Bavarian Radio Symphony Orchestra and the Munich Philharmonic, before he decided to focus exclusively on solo recitals.
Grigory Sokolov performs around 70 concerts each season, immersing himself fully in a single programme. Moreover he has extensive technical knowledge of the instruments he plays. Before a recital he spends hours exploring the physical characteristics of the instrument, consulting and collaborating with piano technicians to achieve his ideal requirements.
Since 2014 Grigory Sokolov has been an exclusive artist of Deutsche Grammophon. His first album from 2015 featured a recital recorded live at the 2008 Salzburg Festival. This double disc, titled The Salzburg Recital, reflects the breadth of his repertoire, comprising two sonatas by Mozart, Chopin's op. 28 Préludes and encores by Bach, Chopin, Rameau and Skryabin. This album was followed by the release of a second two-disc set, Sokolov: Schubert / Beethoven, including Schubert's Impromptus D. 899 and the Drei Klavierstücke D. 946 (recorded at the National Philharmonic Warsaw, 2013) and Beethoven's 'Hammerklavier' Sonata (Salzburg Festival, 2013). Grigory Sokolov's third album Sokolov: Mozart / Rachmaninov Concertos, released in 2017, presents his personal choice of two live concerto performances: Mozart's Piano Concerto No. 23 in A major K. 488 (Salzburg Mozartwoche Festival, 2005) and Rachmaninoff's Third Piano Concerto (BBC Proms, 1995). These historic recordings were coupled with a DVD of Nadia Zhdanova's documentary A Conversation That Never Was, offering a revealing portrait of Sokolov based on interviews with the pianist's friends and colleagues and illustrated with footage from private archives. In May 2020, Deutsche Grammophon released a new CD featuring music by Mozart, Beethoven and Brahms, coupled with a DVD containing a live performance from Turin in 2017.