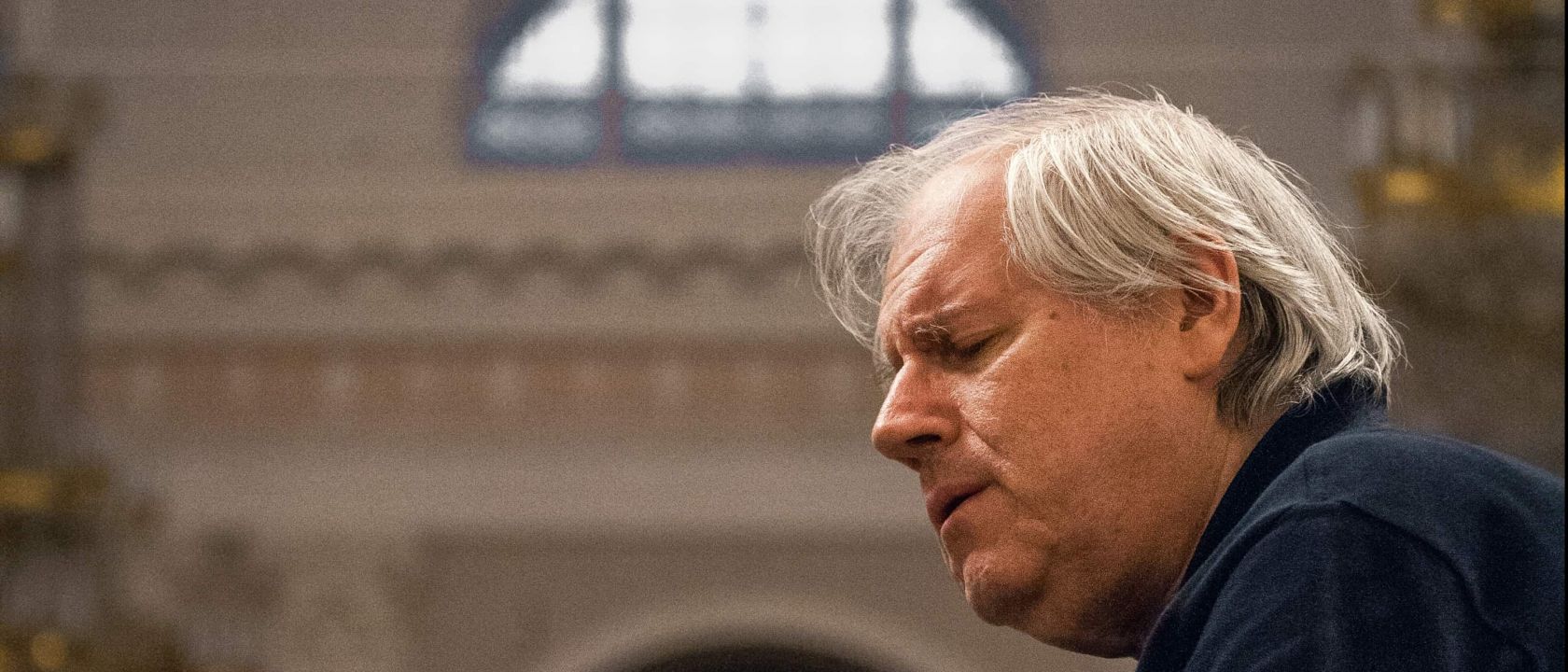 Current as of August 2023
Grigory Sokolov is considered one of the greatest pianists of our time and is renowned for his visionary power, fascinating spontaneity and unwavering dedication to music. His masterful interpretations, full of compelling intensity and expressive beauty, are based on a thorough knowledge of an extensive repertory. His concert programmes cover the entire history of music: from transcriptions of sacred polyphony from the Middle Ages and works for keyboard instruments by Byrd, Couperin, Rameau, Froberger and Bach to Classical and Romantic repertory, especially Beethoven, Schubert, Schumann, Chopin and Brahms, and on to key compositions of the 20th century by Prokofiev, Ravel, Skryabin, Rachmaninoff, Schoenberg and Stravinsky.
Grigory Sokolov was born in Leningrad. At the age of five he began piano lessons, and two years later commenced his studies with Leah Zelikhman at the Central Music School of the Leningrad Conservatory. At the age of 12 he gave his first recital in his home city. In 1966 Sokolov made headlines outside the Soviet Union, when at 16 years old he became the youngest ever musician to win the Gold Medal of the International Tchaikovsky Competition in Moscow. While Grigory Sokolov gave extensive concert tours in the USA and Japan in the 1970s, his career chiefly developed away from the international spotlight. Following the collapse of the Soviet Union, Sokolov started to perform at the great international concert halls and at the most renowned festivals. As a soloist he worked with leading orchestras – the New York Philharmonic, the Concertgebouw Orchestra in Amsterdam, the Philharmonia Orchestra in London, the Orchestra della Scala, the Bavarian Radio Symphony Orchestra and the Munich Philharmonic – before deciding to concentrate purely on solo recitals.
Today Grigory Sokolov gives around 70 concerts per season, dedicating himself to one single programme at a time. In addition, he ensures that he has a detailed technical knowledge of the instruments on which he plays. Before each recital, he takes plenty of time to explore the potential of the grand piano in question, in order that, working together with piano technicians, he can achieve the optimal sound results.
Since 2014 Grigory Sokolov has been an exclusive artist with the record label Deutsche Grammophon. For his first release with them in 2015 the Russian pianist chose a concert that he had given in 2008 at the Salzburg Festival, featuring works by Mozart, Chopin, Bach, Rameau and Skryabin; a second album followed a year later, with works by Schubert and Beethoven. His third album, released in 2017, presents live performances of piano concertos by Mozart and Rachmaninoff. These CD recordings are accompanied by a DVD of Nadia Zhdanova's documentary A Conversation That Never Was: a portrait of Grigory Sokolov, compiled from interviews with his friends and colleagues and from previously unreleased private recordings. A double CD with DVD in 2020 featuring works by Beethoven, Brahms and Mozart was followed in April 2022 by the release of a concert recording from the Esterházy Palace in Eisenstadt, of three sonatas by Haydn, the Four Impromptus D. 935 by Schubert and a generous selection of encores.