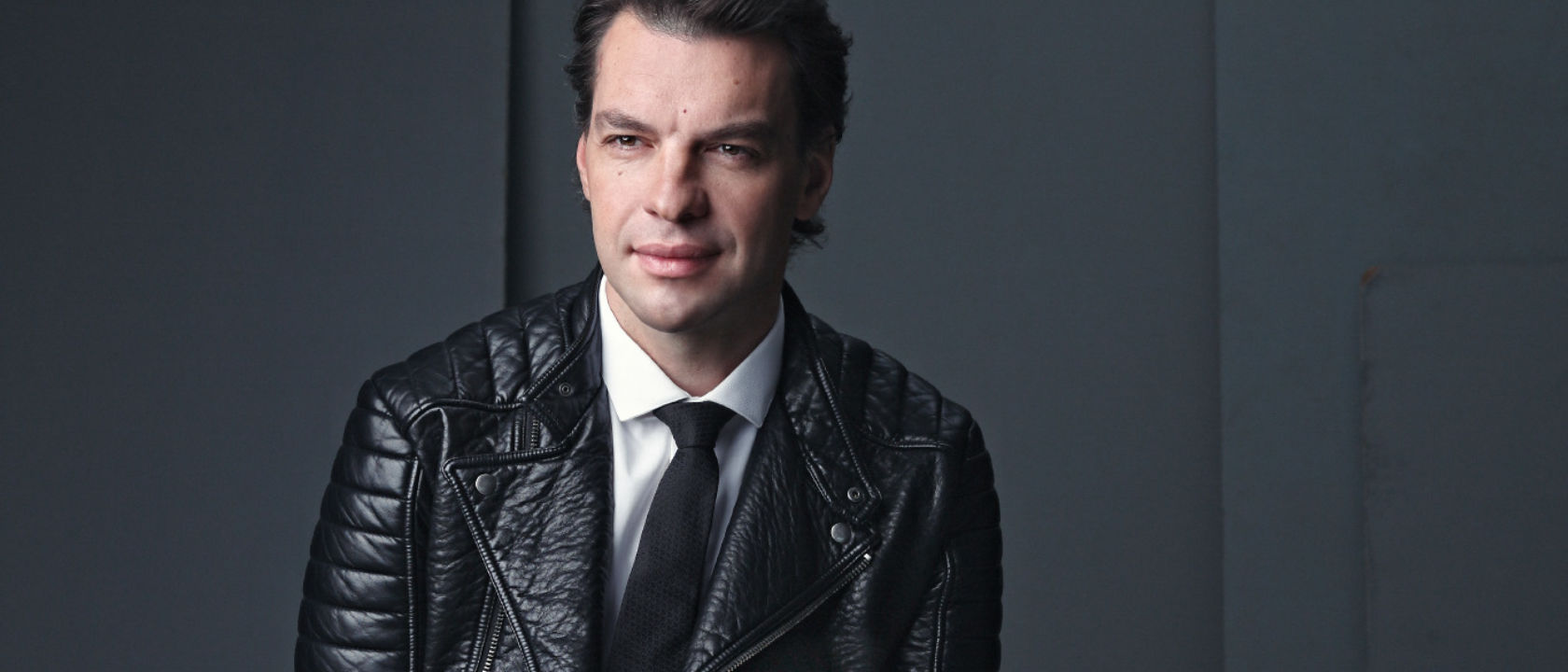 © Laszlo Emmer
Current as of August 2019
Since graduating from Budapest's Franz Liszt Academy, bass-baritone Gábor Bretz has appeared regularly at the city's State Opera, where his roles have included the title roles in Mefistofele, Don Giovanni and Le nozze di Figaro, Leporello (Don Gio­van­ni), Banco (Macbeth), Colline (La bohème), Basilio (Il barbiere di Siviglia) Escamillo (Carmen), Gurnemanz (Parsifal), Zaccaria (Nabucco) and Orestes (Elektra). Within the framework of the Budapest Wagner Festival he has also sung Landgrave Hermann (Tannhäuser) under Ádám Fischer at the Palace of Arts.
Other notable appearances include Scarpia (Tosca) at the Teatro Comunale in Bologna, a staged version of the Verdi Re­quiem at the Hamburg State Opera, King Heinrich (Lohengrin) at La Monnaie in Brus­sels, Fasolt (Das Rheingold) for the Odense Symphony Orchestra's Ring cycle, the Dutch­man (Der fliegende Holländer) at the Oberammergau Passion Theatre, Fer­rando (Il trovatore) at the Royal Opera House, Covent Garden, Escamillo at the Bavarian State Opera, Covent Garden, the Metro­pol­itan Opera in New York, the New National Theatre in Tokyo and the Hamburg State Opera, Colline at Covent Garden, Philippe II (Don Carlos) under Renato Palumbo in Ham­burg, Jokanaan (Salome) at the 2018 Salz­burg Festival and the title role in Don Quich­otte at the 2019 Bregenz Festival. He has also sung Bluebeard in performances of Duke Bluebeard's Castle with the Berlin Philhar­monic, the Helsinki Phil­harmonic, the Bav­arian Radio Sym­phony Orchestra and the New York Phil­har­monic under Daniel Baren­­boim, Gustavo Dudamel, Ádám Fischer, Edward Gardner, Daniele Gatti, Valery Gergiev, Daniel Hard­ing, Michele Mariotti and Esa-Pekka Salo­nen. Other eminent con­­­duct­­ors with whom he has appeared in­clude Alain Altinoglu, Philippe Jordan, Kent Naga­no, Simon Rattle and Omer Meir Wellber.
Plans for 2019/20 include the four villains in Les Contes d'Hoffmann at La Mon­naie, Don Pizarro (Fidelio) at the Theater an der Wien, Duke Bluebeard's Castle in a double bill with Schoenberg's Die glück­liche Hand at the Teatro Comunale in Bologna and Alvise (La Gioconda) and Gurnemanz in a new production of Parsifal at the Hungarian State Opera. In concert he will perform Verdi's Messa da Requiem with the London Philharmonic Orchestra under Edward Gardner, Beethoven's Mass in C with the Dres­den Staatskapelle, Mahler's Eighth Sym­phony at the KunstFestSpiele Herren­hausen in Hannover and Duke Bluebeard's Castle with the Brussels Philharmonic under Péter Eötvös, before embarking on an inter­national tour with the London Symphony Orchestra and Simon Rattle.