Freiburger Barockorchester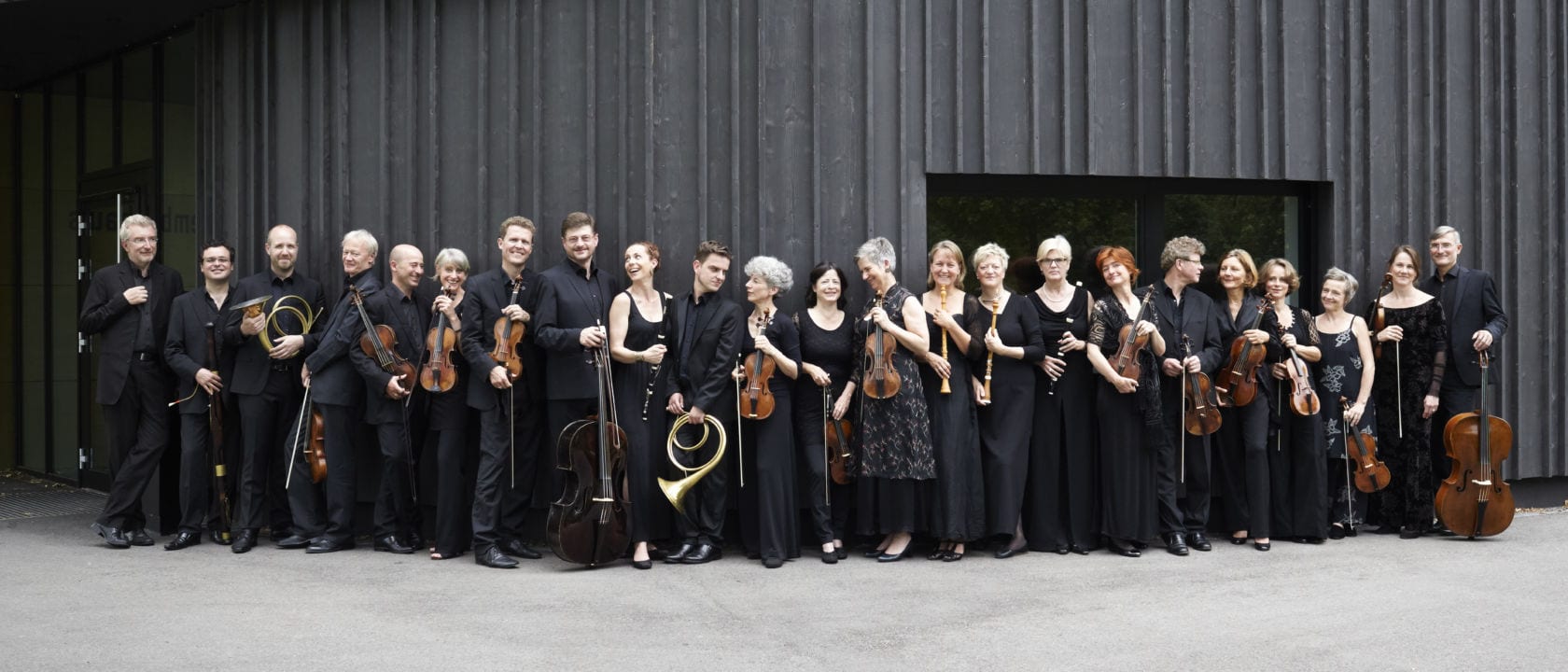 © Annelies van der Vegt
Current as of August 2019
What began as a spontaneous idea developed into a unique success story in the history of music: one New Year's Eve more than 30 years ago a group of music students in Freiburg decided to form an orchestra that would devote itself entirely to historically informed performance practices. The musicians in question called themselves the Freiburg Baroque Orchestra and gave their first concert for a local audience in 1987. Today the ensemble is famous all over the world. In addition to the concerts they give in Freiburg, Stuttgart and Berlin, the players also appear in major international concert halls, and the Freiburg Baroque Orchestra has come to be regarded as one of the world's most high-profile early music ensembles.
Numerous distinguished soloists work regularly with the orchestra, including Isabelle Faust, Christian Gerhaher, Kristian Bezuidenhout, Sandrine Piau, Pablo Heras-Casado, Jean-Guihen Queyras and, last but not least, René Jacobs with whom the orchestra has long been closely associated in a friendship that has proved mutually enriching.
The Freiburg Baroque Orchestra has set new standards not just in the concert hall but also on record. Working closely with the Harmonia mundi label, the ensemble has won countless awards for its recordings, including three annual awards from the German Record Critics, two Gramophone Awards, three Edison Classical Music Awards, a Classical Brit Award and two Grammy nominations.
Together with the ensemble recherche, the Freiburg Baroque Orchestra is now based in the Freiburg Ensemblehaus, a building that the two ensembles have occupied since 2012 and that functions as a musical smithy for new ideas, early music and new music inspiring and complementing each other here. Every year the two ensembles pass on this inspiration to young students from all over the world who attend their Ensemble Academy.
Together with its two artistic directors, Gottfried von der Goltz and Kristian Bezuidenhout, the Freiburg Baroque Orchestra will be dazzling its audiences in 2019/20, too, with its varied programmes of Renaissance, Baroque and Classical works performed by the finest musicians: Handel's Messiah will be conducted by Trevor Pinnock; Regula Mühlemann will be singing virtuoso cantatas; Beethoven's piano concertos will be heard in Hong Kong, Melbourne and Seoul; and Bach's St Matthew Passion will be performed with the Belgian vocal ensemble Vox Luminis in Bruges, Madrid and Cuenca.  The ensemble will also be appearing at the Menuhin Festival in Gstaad and at the Stuttgart Music Festival.
The Freiburg Baroque Orchestra's appearance at this year's Salzburg Festival is sponsored by Porsche Holding, Mangold Consulting GmbH of Stuttgart and Kommerzialrat Alexander Pappas of Salzburg.