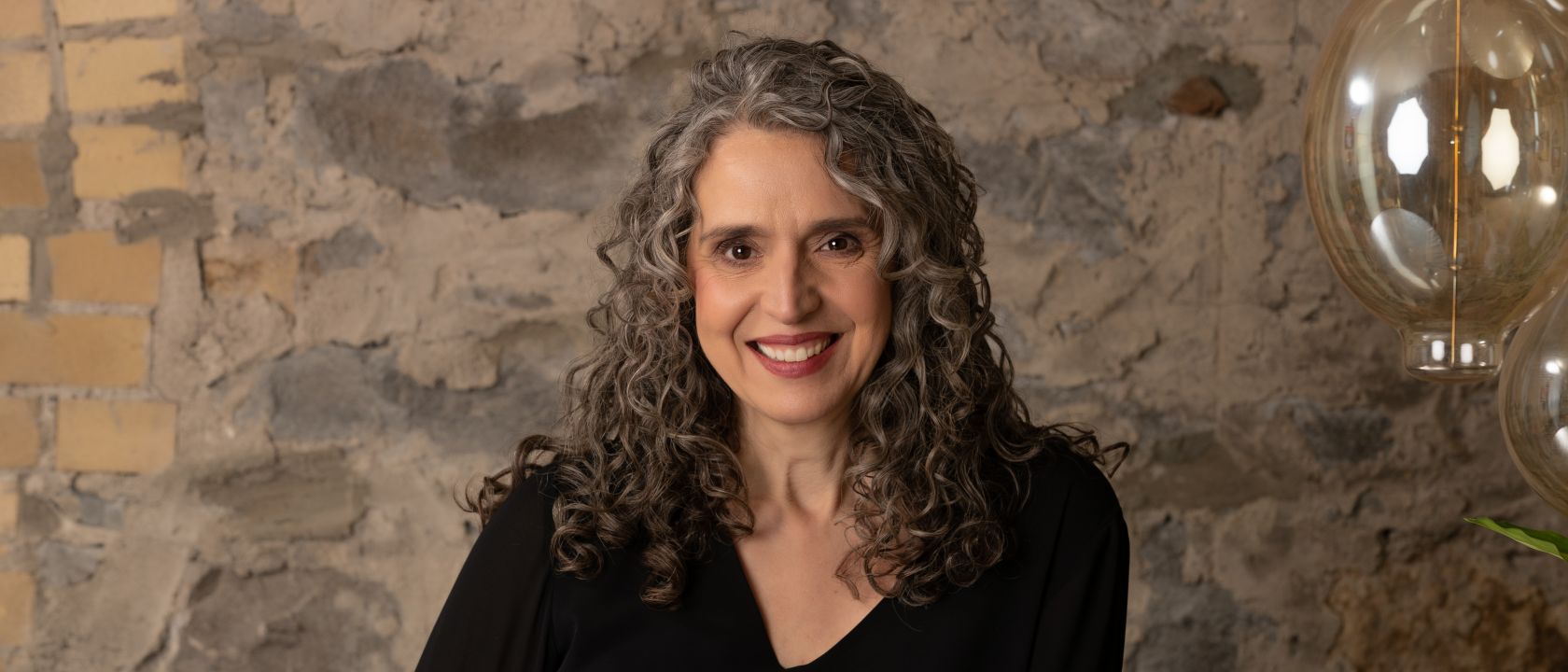 Frances Pappas is a Greek-Canadian mezzo-soprano. In addition to her successes in operatic and concert repertoire, she has strong interests in contemporary music and Greek folk music.
Until 2009 she was a member of the Nuremberg State Theatre, where she sang all the great roles for her voice type. Her core repertoire includes Mélisande (Pelléas et Mélisande), Carmen, Charlotte (Werther), Octavian (Der Rosenkavalier), Cenerentola, Marie (Wozzeck) and Nicklausse (Les Contes d'Hoffmann).
Guest engagements have taken Frances Pappas to the Festspielhaus Hellerau in Dresden, the Theater St Gallen, the Theater Bielefeld, the Stuttgart State Opera, the Theater Chemnitz, the Schwetzingen Festival and to the Mainz State Theatre, and also to the Salzburg Landestheater, where she performs regularly and has had great success in the role of Marie in Wozzeck among others. She made her Salzburg Festival debut in 2016 in the world premiere of Thomas Adès's The Exterminating Angel, returning as Margret (Wozzeck) and Junon (Orphée aux enfers).
On the concert stage Frances Pappas has appeared at the Munich Opera Festival and in venues including London's Wigmore Hall and the Tonhalle Düsseldorf. She has performed with orchestras such as the Orchestre Symphonique de Mulhouse, the Toronto Symphony Orchestra, the Barcelona Symphony Orchestra and the Leipzig Gewandhaus Orchestra, and also with the MDR Leipzig Radio Choir. Concerts in which she has taken part have been broadcast by Bavarian Radio, the BBC, Radio France and CBC Radio.
Frances Pappas is co-founder and one of the artistic directors of the arts initiative Bridging Arts (Salzburg and Nuremburg). She has also created the duo Lagrimosa Beltà with the guitarist Laura Young. She has been made a Bavarian Kammersängerin for her outstanding artistic achievements.