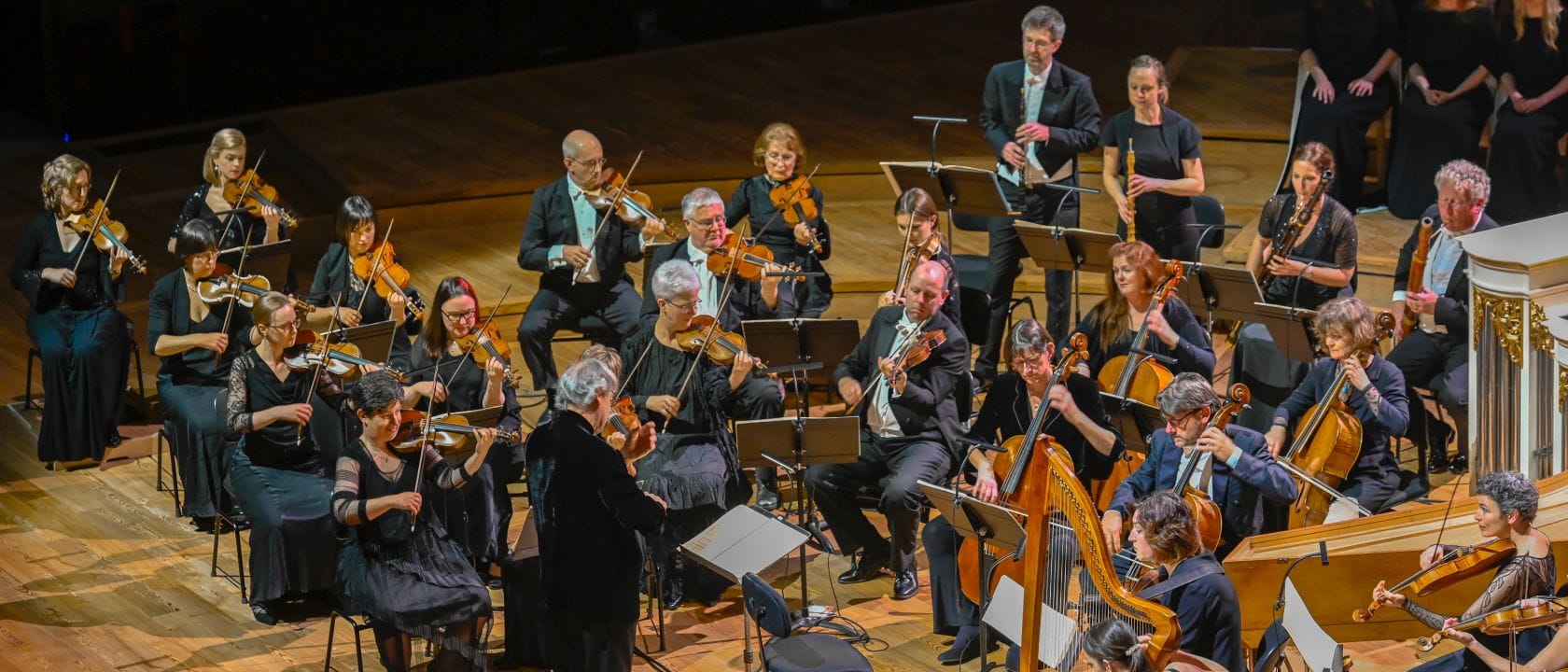 The English Baroque Soloists, a chamber orchestra founded in 1978 by John Eliot Gardiner, ranks among the most renowned ensembles of the historically informed performance practice movement.
The English Baroque Soloists (EBS) have long been established as one of the world's leading period instrument orchestras. Throughout their repertoire, ranging from Monteverdi to Mozart and Haydn, they are equally at home in chamber, symphonic and operatic performances and the distinctive sound of their warm and incisive playing is instantly recognisable. The ensemble has performed at many of the world's most prestigious venues, including Teatro alla Scala, Milan, the Concertgebouw in Amsterdam and the Sydney Opera House.
2017 saw the EBS take part in the celebrated Monteverdi 450 Trilogy tour, in which they performed all three of Monteverdi's surviving operas across Europe and in the USA, a project that was recognised by a Royal Philharmonic Society Award in the Opera and Music Theatre category.
In 2018, the EBS performed in Salzburg's annual Mozartwoche, before embarking on a reprise of their landmark Bach Cantata Pilgrimage with the Monteverdi Choir in some of Europe's most famous concert halls and churches, culminating in a residency at London's Barbican Hall.
So far in 2019, the EBS has made its inaugural visit to South America for the Cartagena Festival Internacional de Música, and undertook a tour of Handel's dramatic oratorio Semele — visiting a series of iconic venues including the Philharmonie de Paris, Barcelona's Palau de la Música Catalana, the Alexandra Palace Theatre in London, Milan's Teatro alla Scala and Sala Santa Cecilia in Rome — alongside the Monteverdi Choir. Later in the year, the EBS will make its debut in Russia and will then return to South America alongside the Monteverdi Choir with a programme of sacred music featuring works by Carissimi, Monteverdi, Purcell and Scarlatti.