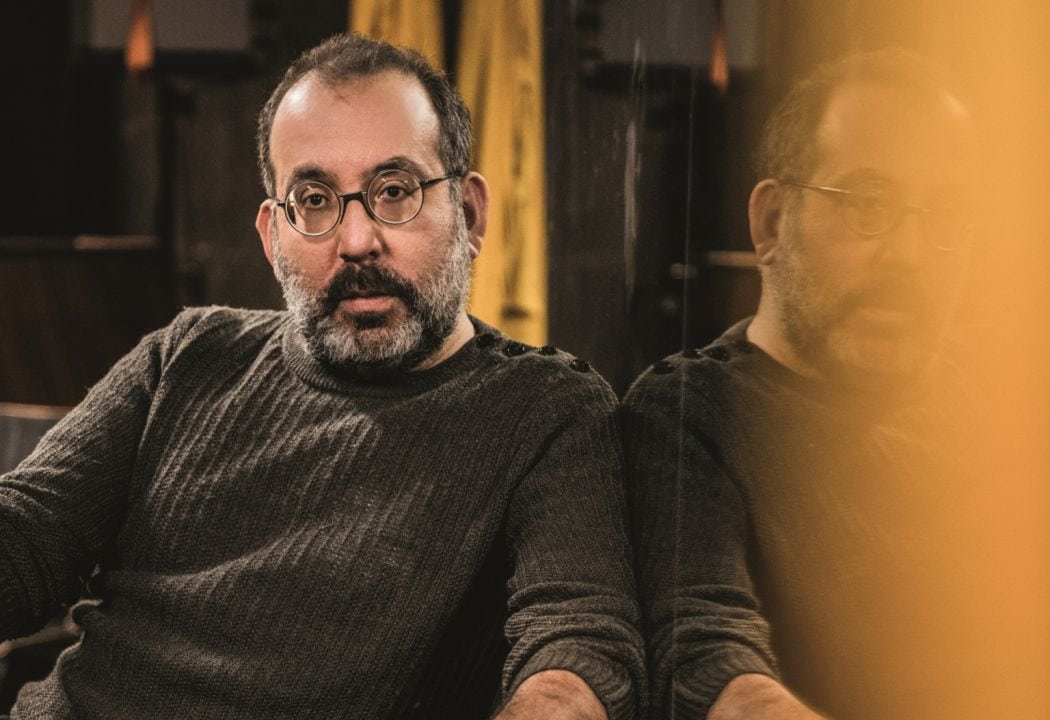 Current as of December 2021
Barrie Kosky is the Intendant and Chefregisseur of the Komische Oper Berlin. He is one of the most internationally sought-after stage directors of today.
His work at the Komische Oper Berlin has included Die Zauberflöte (co-directed with 1927), which has been seen by half a million people in three continents, the Monteverdi Trilogy, Ball im Savoy, Eugene Onegin, Les Contes d'Hoffmann, Rigoletto, La Belle Hélène, Moses und Aron, La bohème, Rusalka, Le Grand Macabre, West Side Story, Pelléas et Mélisande, Semele, The Bassarids, Die Perlen der Cleopatra, Anatevka and Candide. The Komische Oper was voted Opera House of the Year by Opernwelt magazine after Kosky's first season, 2012/13, and received the International Opera Award as Opera House of the Year in 2015.
Barrie Kosky has directed opera productions for the Bavarian State Opera (Die schweigsame Frau, Agrippina, The Fiery Angeland Der Rosenkavalier), the Salzburg Festival (Orphée aux enfers), Glyndebourne Festival Opera (Saul), the Festival d'Aix-en-Provence (Falstaff and The Golden Cockerel), the Frankfurt Opera (Dido and Aeneas/Bluebeard's Castle, Salome and Carmen), the Zurich Opera (La fancuilla del West, Die Gezeichneten, Macbeth and Boris Gudonov), the Paris Opéra (Prince Igor) and the Royal Opera House, Covent Garden (The Nose, Agrippina and Carmen). He has also presented his productions at the Los Angeles Opera, the Teatro Real in Madrid, the Liceu in Barcelona, the Vienna State Opera, the Dutch National Opera, English National Opera, the Graz Opera, Theater Basel, the Aalto Music Theatre in Essen, the Hanover State Opera, the Deutsches Theater in Berlin and the Schauspiel Frankfurt and is a regular guest at the Edinburgh International Festival.
His awards include the 2012 Olivier Award for Best New Opera Production for Castor et Pollux at English National Opera, Director of the Year at the 2014 International Opera Awards, the 2015 Gold Iffland Medal from the Berlin Theatre Club and the 2016 Royal Philharmonic Society Opera and Music Theatre Award for Saul (also nominated for a 2016 International Opera Award). In 2016 he was named Director of the Year by Opernwelt and in 2017 his production of Saul won six out of seven categories at the Helpmann Awards. In 2018 Kosky's Bayreuth Festival production of Die Meistersinger von Nürnberg was voted Production of the Year by Opernwelt. In 2020 he was the recipient of a Sidney Myer Performing Arts Award, in recognition of his unique and influential contribution to the Australian arts world.
New productions in 2021/22 include Aufstieg und Fall der Stadt Mahagonny for Komische Oper Berlin, Don Giovanni at the Vienna State Opera, The Cunning Little Vixen at the Bavarian State Opera and Tosca at the Dutch National Opera.
Born in Melbourne, Kosky was Artistic Director of Gilgul Theatre Company from 1990 to 1997 and Artistic Director of the 1996 Adelaide Festival. From 2001 to 2005 he was co-Artistic Director of the Vienna Schauspielhaus.