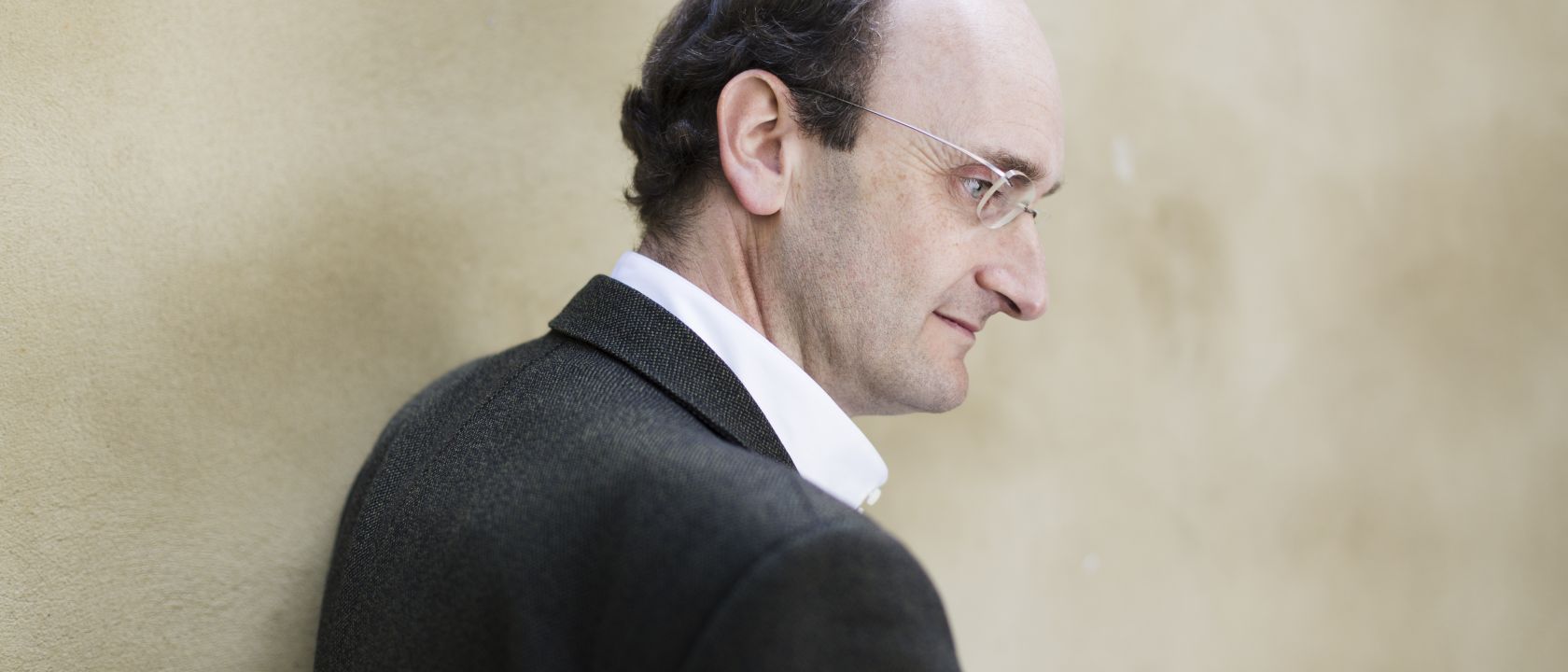 © Intermusica / Benjamin Ealovega
Current as of August 2019
Andrew Manze's work as conductor is characterized by his extensive and scholarly knowledge of the repertoire, together with his rare skill as a communicator and his boundless energy.
He became chief conductor of the NDR Radio Philharmonic in Hanover during the 2014/15 season and his contract was recently extended until 2021. Their recordings include a major series for Pentatone of Mendelssohn's orchestral works, the first of which was awarded the German Record Critics' Prize in 2017.
Andrew Manze enjoys long-standing working relationships with the Leipzig Gewandhaus Orchestra, the Munich Philharmonic, the Los Angeles Philharmonic, the German Symphony Orchestra Berlin, the Royal Stockholm Philharmonic, the Finnish Radio Symphony Orchestra, the Oslo Philharmonic, the Hallé, the Camerata Salzburg and the Scottish and Swedish Chamber Orchestras. He is also a regular guest at the Mostly Mozart Festival in New York.
Andrew Manze became principal guest conductor of the Royal Liverpool Philharmonic Orchestra this season and they are currently recording the complete Vaughan Williams symphonies for Onyx Classics. 2018/19 also marks his debut with the Boston Symphony Orchestra.
Andrew Manze was principal conductor and artistic director of the Helsingborg Symphony Orchestra from 2006 to 2014, principal guest conductor of the Norwegian Radio Symphony Orchestra from 2008 to 2011 and associate guest conductor of the BBC Scottish Symphony Orchestra from 2010 to 2014.
Having read Classics at Cambridge University, Andrew Manze studied the violin and became a leading specialist in historical performance practice. He was appointed associate director of the Academy of Ancient Music in 1996 and artistic director of the English Concert from 2003 to 2007. As a violinist, he has released a large number of CDs, many of them award-winning.
Andrew Manze is a fellow of the Royal Academy of Music and a visiting professor at the Oslo Academy. He has contributed to new editions by Bärenreiter and Breitkopf & Härtel and also teaches, broadcasts and writes about music. In November 2011, Andrew Manze received the prestigious Rolf Schock Prize in Stockholm.