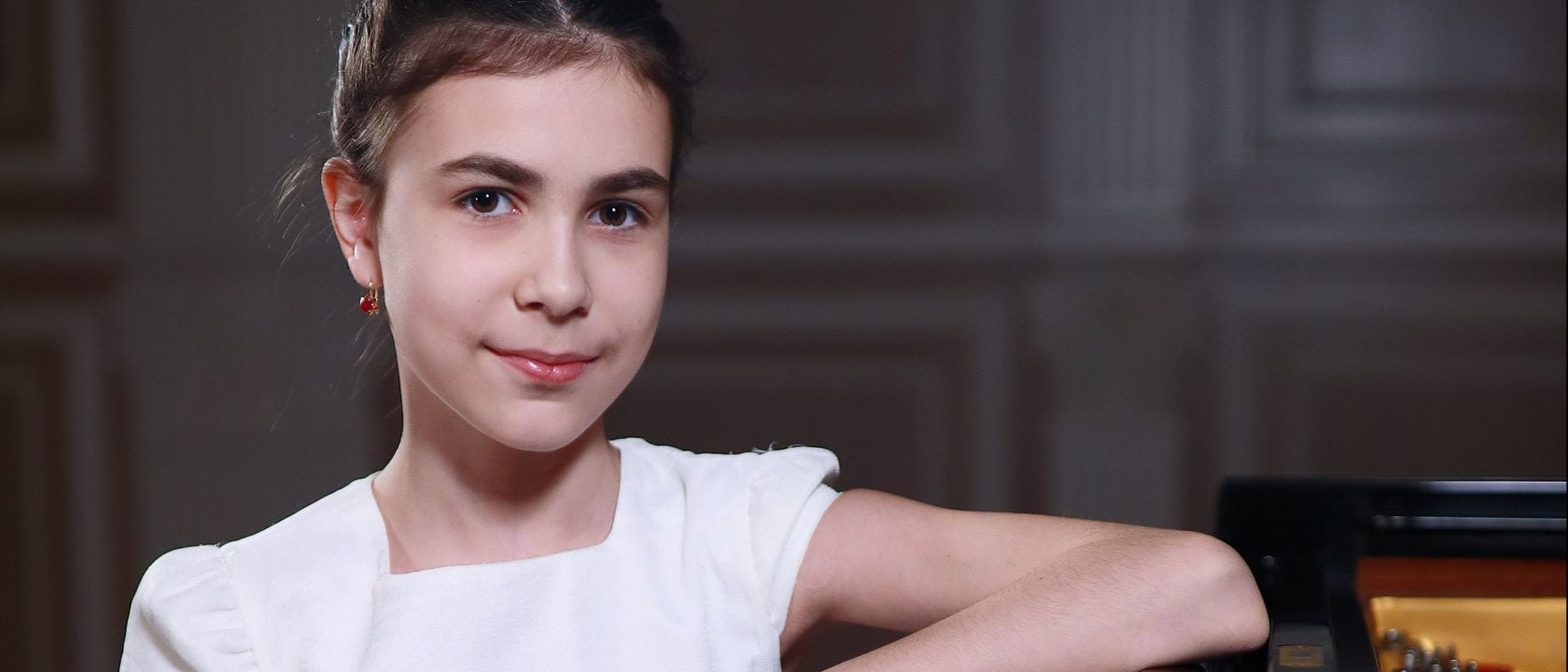 Alexandra Dovgan was born in 2007 into a family of musicians and began her piano studies when she was just four and a half. At the age of five, her talent was confirmed when she passed the competitive selection to join the Academic Central Music School of the Moscow State Conservatory, where she currently studies under renowned teacher Mira Marchenko.
Alexandra Dovgan's performances are characterized by spontaneous depth and awareness, working in tandem with a sound of incredible beauty and precision.
She is a prizewinner at national level as well as at five international competitions, including the Moscow International Vladimir Krainev Piano Competition, the Astana Piano Passion International Young Pianists Competition and the International Television Contest for Young Musicians 'Nutcracker'.
In May 2018, when she was not yet 11, Alexandra Dovgan won the grand prix at the Second International Competition for Young Pianists. Footage from the concert has travelled around the globe via Medici TV and on YouTube, impressing fellow musicians and piano lovers alike. Alexandra Dovgan has already performed in the most prestigious concert halls in Europe and under conductors such as Valery Gergiev and Vladimir Spivakov.
She has taken part in renowned international festivals including the Colmar Festival and the Rheingau Music Festival and she opened the Mariinsky International Piano Festival in December 2018 in a performance with Denis Matsuev and Valery Gergiev.
Away from the piano, Alexandra Dovgan can be found skiing, playing the organ, learning ballet and mathematics and having fun with her six-year-old brother.