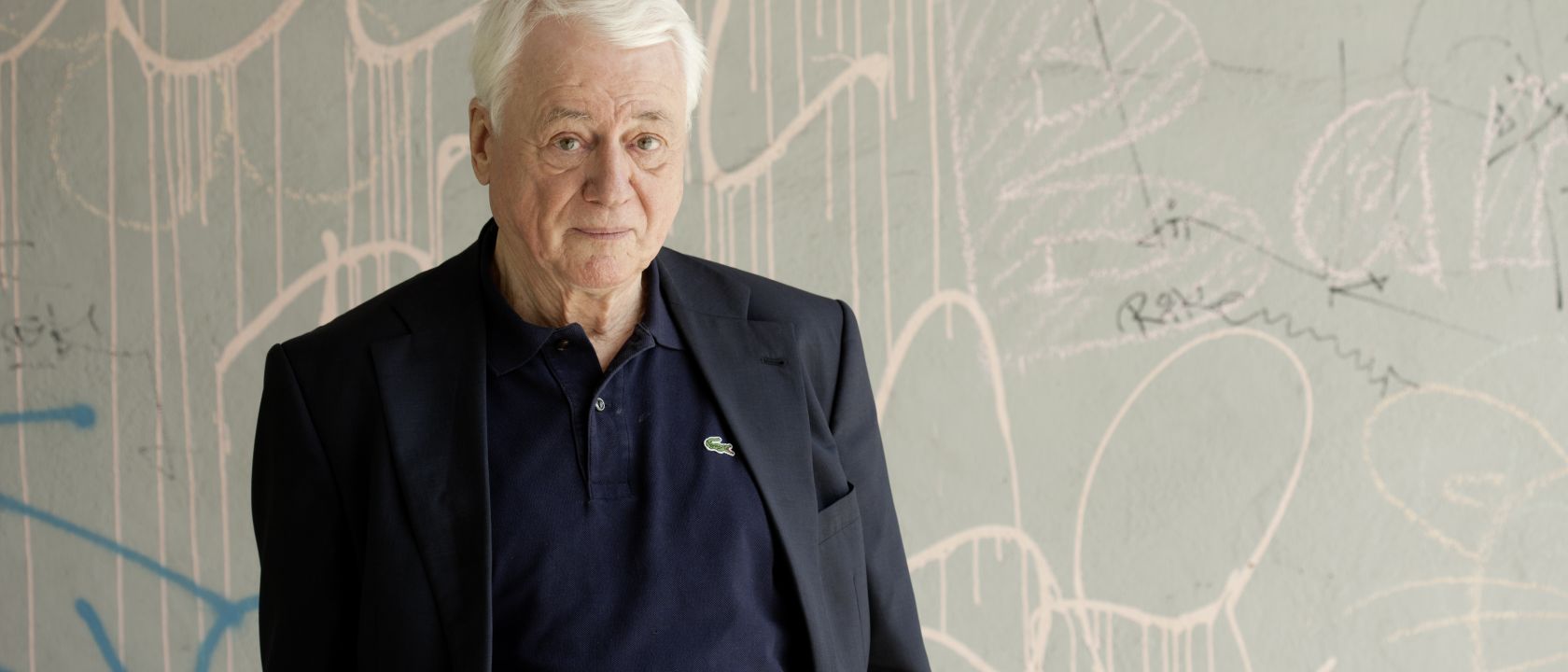 Alexander Kluge was born in Halberstadt in 1932 and studied law, history and church music in Marburg and Frankfurt am Main. In the early 1960s he became known as both a writer and a filmmaker. He was invited to meetings of Gruppe 47 (Group 47) and gave a reading there from his collection Lebensläufe (Case Histories) in 1962. In the same year he was a signatory to the Oberhausen Manifesto, which established the New German Cinema movement. In 1966 he was the first German in the post-war era to receive the Silver Lion at the Venice Film Festival for his film Abschied von gestern (Yesterday Girl) with his sister Alexandra Kluge in the lead role. Together with Oskar Negt, he wrote Öffentlichkeit und Erfahrung (Public Sphere and Experience) and Geschichte und Eigensinn (History and Obstinacy) – two books that carry forward the critical theory of the Frankfurt School (Theodor W. Adorno, Jürgen Habermas) from a philosophical and sociological perspective. From 1988 Alexander Kluge was responsible for the so-called 'arts windows' presented on private TV channels such as RTL, Vox, Sat.1 and Swiss Television. This collaboration with artists, scientists, opera houses, filmmakers and writers resulted in around 2000 hours of programming over 30 years.
At the beginning of the 21st century he returned to writing with his two-volume Chronik der Gefühle (Chronicle of Feelings). His most recent literary works include Kongs große Stunde (Kong's Big Moment, 2015), Russland-Kontainer (Russia-Container, 2020), Trotzdem (Nevertheless, with Ferdinand von Schirach, 2020) and Senkblei der Geschichten (Fathoming Narratives, with Joseph Vogl, 2020).
The idea of collaboration between various disciplines and the principle of different art forms sharing a common public constitute the focus of his exhibitions, which have included Gardens of Cooperation at La Virreina in Barcelona (2017), The Boat is Leaking. The Captain Lied together with Thomas Demand and Anna Viebrock at the Fondazione Prada in Venice (2017), Pluriverse at the Museum Folkwang in Essen (2017) and at Belvedere 21 in Vienna (2018), James Ensor & Alexander Kluge: Siècles noirs at the Fondation Vincent van Gogh in Arles (2018), The Power of Music – The Opera: Temple of Seriousness at the Kunsthalle Weishaupt and Museum Ulm (2019) and The Thin Ice of Civilization with a nine-part installation relating to opera at the Württembergischer Kunstverein in Stuttgart (2020). – Given its nature as a total work of art, opera is of special importance to him for being the sole remaining form to unify into a cohesive whole, whereas history itself disintegrates into countless stories.
Alexander Kluge has received numerous awards for his body of literary work, including the Bavarian State Prize for Literature, the Theodor W. Adorno Prize and the Georg Büchner Prize. Together with Georg Baselitz, he has published Weltverändernder Zorn. Nachricht von den Gegenfüßlern (World-Changing Rage – Dispatches from the Antipodeans, 2017) and Parsifal Kontainer (Parsifal Container, Juli 2020).
His 'speech about the century' was a particularly noteworthy event at the Salzburg Festival in summer 2020.