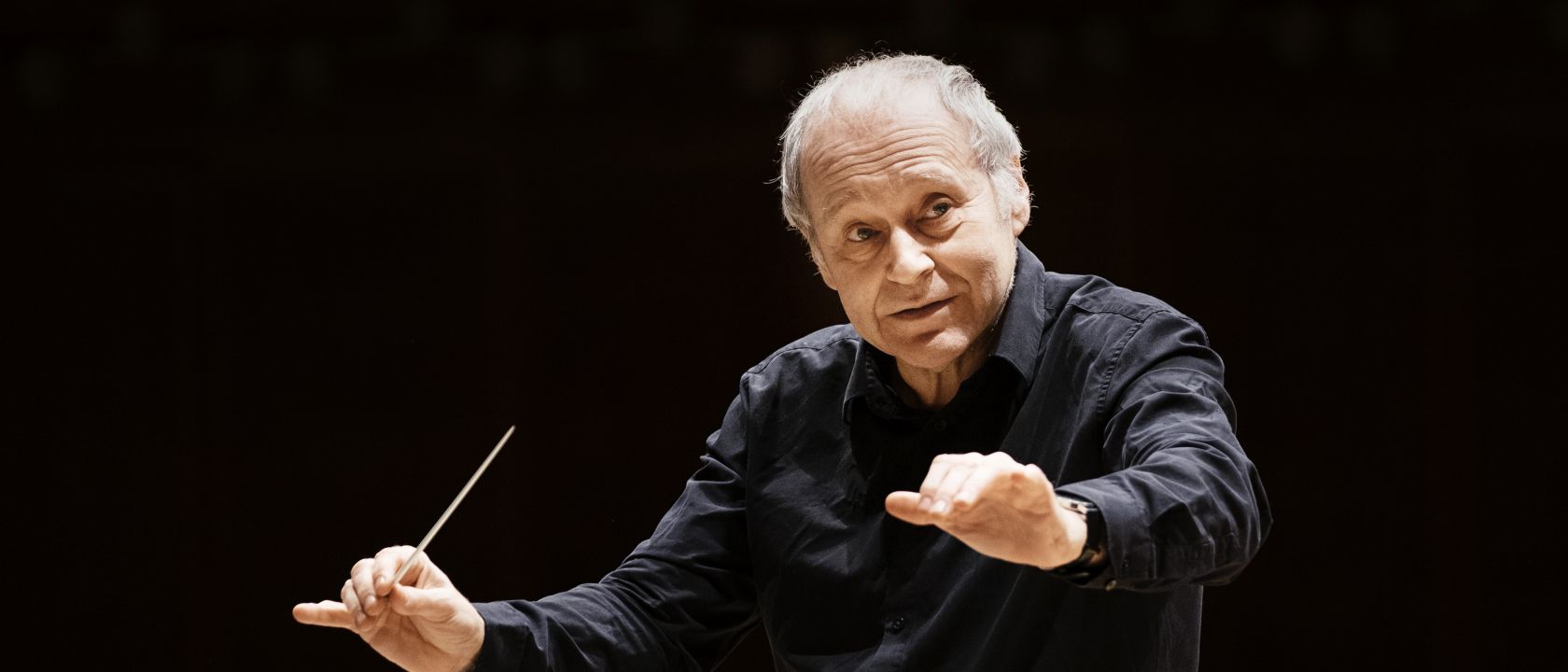 Current as of August 2022
Adam Fischer was born in 1949 in Budapest, and studied composition and conducting first in Budapest and later with Hans Swarowsky in Vienna. Following early engagements in Helsinki, Karlsruhe and at the Bavarian State Opera in Munich, his career led him from Freiburg, Kassel and Mannheim back to Budapest, where he has directed the Budapest Wagner Days since 2006 and was artistic director of the Hungarian State Opera from 2007 to 2010.  
In 1987 he became a co-founder of the Haydn Festival in Eisenstadt; in this role he founded the Austro-Hungarian Haydn Orchestra, with which he recorded the complete Haydn symphonies between 1987 and 2001. He received the Grand Prix du Disque for his recordings of Goldmark's Die Königin von Saba and Bartók's Bluebeard's Castle. His recording of Haydn's symphonies Nos 88 and 101 with the Austro-Hungarian Haydn Orchestra won an ECHO Klassik Award in 2008.   
Adam Fischer regularly conducts at leading opera houses and international festivals in Europe and the USA. He made his debuts at the Vienna State Opera in 1973, at the Salzburg Festival in 1980, at the Paris Opéra in 1984 and at La Scala, Milan, in 1986. Invitations to conduct at the Metropolitan Opera in New York and in London at the Royal Opera House, Covent Garden, followed. In 2001 he conducted Der Ring des Nibelungen at Bayreuth, for which he was named Conductor of the Year by the magazine Opernwelt in 2002.  
Along with work for well-known orchestras worldwide, he has since 1998 been chief conductor of the Danish National Chamber Orchestra, with which ensemble he most recently presented a complete recording of the Beethoven symphonies that received an International Classical Music Award in 2020. Since the 2015/16 season he has been principal conductor of the Düsseldorf Symphony Orchestra and artistic advisor to the Düsseldorf Tonhalle.  
Highlights of the 2021/22 season include opera projects for the Maggio Musicale Fiorentino, at the Hamburg State Opera and Vienna State Opera, a concert performance of Parsifal with the Danish National Symphony Orchestra, and concerts with the Berlin Philharmonic, the Vienna Symphony Orchestra, the Orchestra of the Age of Enlightenment, the WDR Symphony Orchestra at Kissinger Sommer, and, for the first time, at the Schleswig-Holstein Musik Festival.  
Adam Fischer has been awarded the Order of the Dannebrog by the Queen of Denmark, was made an honorary member of Vienna State Opera in 2017 and in 2022 received a special prize at the International Classical Music Awards for his lifetime's achievement in music.