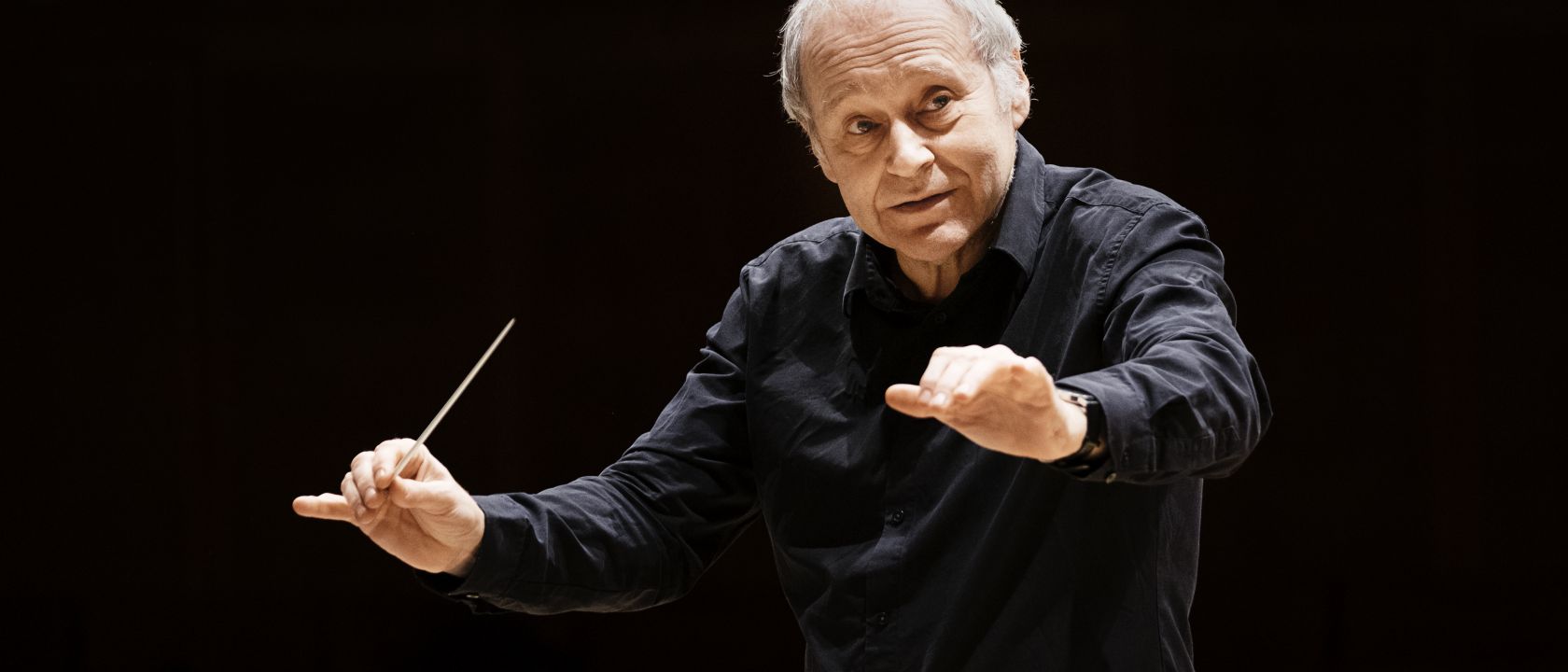 © Nikolaj Lund
Current as of August 2019
Ádám Fischer is the founder and artistic director of the Wagner Festival in Budapest, the Haydn Festival in Eisenstadt and the Austro-Hungarian Haydn Philharmonic.
He is currently recording Mahler's complete works with the Düsseldorf Symphony Orchestra, having been its principal conductor since 2015. Their recording of Mahler's First Symphony won the 2019 BBC Music Magazine Award for best orchestral recording and their recording of Mahler's Third was nominated for an Opus Klassik Award 2019. He also enjoys a close relationship with the Danish Chamber Orchestra in Copenhagen, having been its principal conductor since 1998. Their recording of all the Mozart symphonies received an International Classical Music Award and they have recently released a complete Beethoven cycle.
Conducting a wide repertoire of German and Italian opera, Ádám Fischer has appeared at all the leading opera houses worldwide, including the Metropolitan Opera, New York, the Bavarian State Opera, the Royal Opera House, Covent Garden, the Paris Opéra, the Zurich Opera and La Scala, Milan. He has enjoyed a particularly close artistic relationship with the Vienna State Opera since 1973 and has appeared at the Bayreuth Festival for many years and was named conductor of the year by Opernwelt in 2002 for his performances of Wagner's Ring.
In the concert hall, Ádám Fischer appears regularly with the Vienna Philharmonic, the Vienna Symphony Orchestra, the Orchestra of the Age of Enlightenment, the Mozarteum Orchestra Salzburg, the Berlin Philharmonic, the Munich Philharmonic, the Bamberg Symphony Orchestra, the Zurich Tonhalle Orchestra, the Orchestre de Paris, the London Symphony Orchestra, the Chicago and Boston Symphony Orchestras and the NHK Symphony Orchestra.
Ádám Fischer studied composition and conducting in his hometown of Budapest and in Vienna with the legendary Hans Swarowsky. He was general music director in Freiburg (1981–3), Kassel (1987–92) and Mannheim (2000–5) before returning to Budapest as artistic director of the Budapest Opera (2007–10).
His extensive discography has won many awards, including two Echo Klassik awards for his recordings of Haydn's symphonies and the Grand Prix du Disque for his performances of Goldmark's Die Königin von Saba and Bartók's Bluebeard's Castle.
Ádám Fischer is an honorary member of the Vienna State Opera and the Musikverein in Graz. He is a recipient of the Order of Dannebrog, given to him by the Queen of Denmark, and has been named an honorary professor by the President of Austria. In 2018 Ádám Fischer won the Wolf Prize in Israel for his outstanding work as a musician and as a committed supporter of human rights. He was awarded the John F. Kennedy Center Gold Medal in the Arts in 2019.