© Yinka Shinobare CBE, The Bird Catcher´s Dilemma, 2019–2020, Courtesy of the artist and Stephen Friedman Gallery, London, Phographer: Stephen White.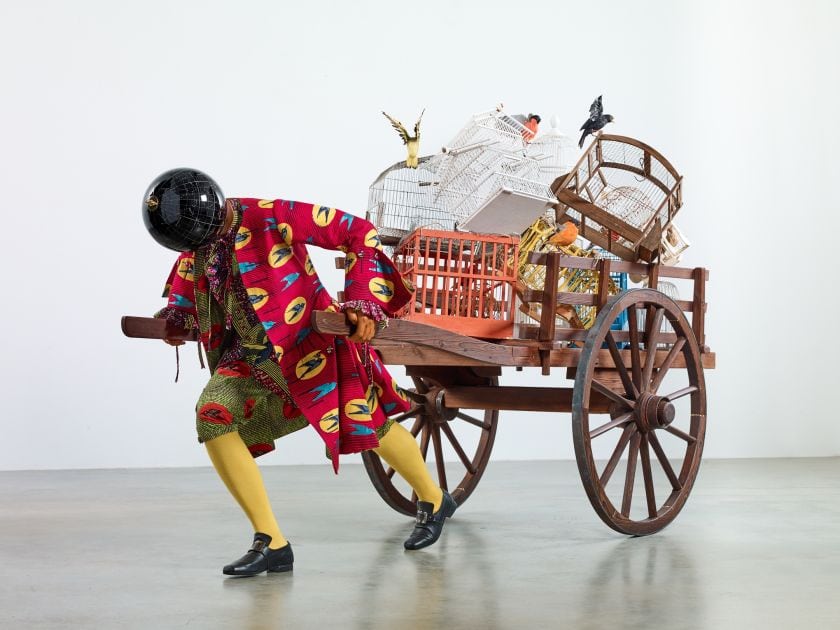 At long last, culture for everyone again! Breathe in the Festival atmosphere with concerts by the Young Singers and the Concert Association of the Vienna State Opera Chorus. Attend the dress rehearsal of Benjamin Britten's War Requiem with Mirga Gražinytė-Tyla conducting the City of Birmingham Symphony Orchestra & Chorus. See a sneak preview of Don Giovanni in a rehearsal with Teodor Currentzis and Romeo Castellucci or listen to chamber music ensembles from the Vienna Philharmonic such as Philharmonic Five and Plattform K+K Vienna. In addition, actors performing at this summer's Festival invite youto selected readings. At the beginning of the Festival the whole city will once again be turned into a stage.
Free tickets now available online
In order to attend the designated events, you will require a free ticket.
This year, these tickets can be ordered exclusively online.
This ticket is a PRINT@HOME ticket. It is only valid if it is printed out on a piece of A4 paper and is undamaged.
The barcode included on the ticket will be invalidated automatically upon entry to the venue by a barcode scanner. Any attempt to gain entrance for additional persons with a copied ticket using the same barcode is impossible and will immediately cause an alert within the system.
Your tickets must be personalized without exception; your name will be printed on your tickets. You must show picture ID during admission; please have your ID ready without being asked.
You are responsible for naming the persons accompanying you, including their contact data, if the authorities contact you in case of a positive COVID-19 case, without any delay.
Your data will only be passed on to the authorities if they demand it.
You are attending all events at your own responsibility. You may only attend a performance if you are completely free of pertinent COVID-19 symptoms. We recommend that visitors with unstable health refrain from attending performances.
Visitors displaying pertinent COVID-19 symptoms cannot be admitted to the performance venue, even if they hold a valid ticket; they may also be removed from the venue during the performance.
Inside the venue, visitors may only take the numbered seats assigned to them. Moving to a different seat is strictly prohibited.
Free tickets lose their validity once the performance has begun.
Free tickets are valid for transportation within the city of Salzburg for electrical buses, buses and trams within the Salzburg Transportation System (Salzburger Verkehrsverbund). They are valid for transportation three hours before the beginning of the performance and until the end of the day's transportation operations.
You will find the current prevention measures here.
All programmes are subject to change!