9 Jun 2022
Ilija Trojanow to Deliver Keynote Address Opening the 2022 Salzburg Festival
© SF/AF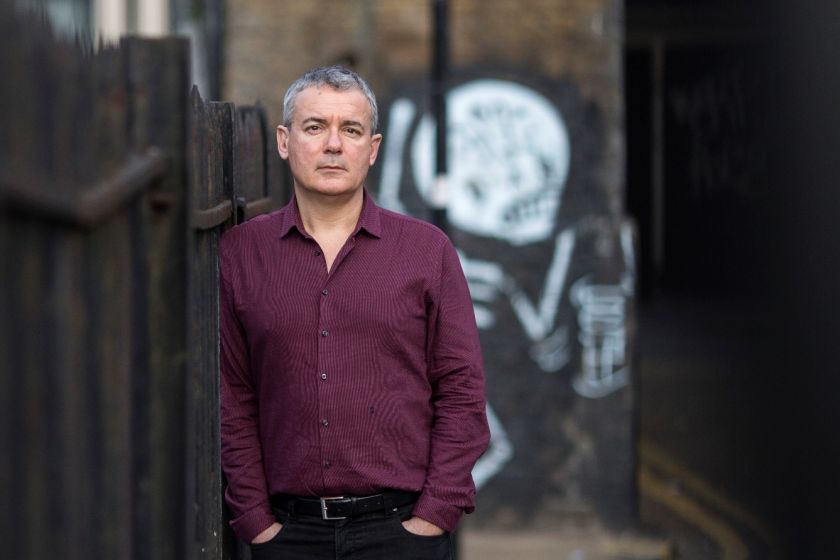 Der Ton des Krieges, die Tonarten des Friedens – The Tone of War, the Tonalities of Peace is the title of the keynote address Ilija Trojanow will deliver during the opening ceremony of the 2022 Salzburg Festival.
Artistic Director Markus Hinterhäuser considers Ilija Trojanow an ideal speaker for the ceremony – given the current world situation: "Ilija Trojanow is a 'collector of worlds' in the very best sense – as reflected in the title of his 2006 novel Der Weltensammler. Continuously on the move between languages, cultures and epochs, he goes in search of complex truths and perspectives on the world, of ways to experience freedom and arrive at humane agreements. Urging tolerance and sparking discourse, he is not only among the most important, but also the most committed writers of our times."
Ilija Trojanow, born in Sofia in 1965, escaped Bulgaria in 1971 and was granted asylum in Germany, then grew up in Nairobi and studied law and ethnology in Munich. In 1989 he founded the Marino publishing house for books on Africa. As an author, translator and journalist, Ilija Trojanow lived in Mumbai from 1998 to 2003 and in Cape Town from 2003 to 2006. Since 2008 he has made his home in Vienna and Stuttgart.
Selected publications: Die Welt ist groß und Rettung lauert überall, novel, 1996. Hundezeiten. Heimkehr in ein fremdes Land, 1999/2006. An den inneren Ufern Indiens, 2003 (published in English as Along the Ganges). Zu den heiligen Quellen des Islam (published in English as Mumbai to Mecca), 2004. Der Weltensammler (published in English as The Collector of Worlds), novel, 2006. Nomade auf vier Kontinenten, 2007. Kampfabsage (with Ranjit Hoskoté), essay, 2007. Angriff auf die Freiheit (with Juli Zeh), essay, 2009. EisTau (published in English as The Lamentations of Zeno), novel, 2011. Der überflüssige Mensch, essay, 2013. Wo Orpheus begraben liegt (with photographs by Christian Muhrbeck), 2013. Macht und Widerstand, novel, 2015. Nach der Flucht, essay, 2017. Gebrauchsanweisung fürs Reisen, essay, 2018. Doppelte Spur, novel, 2020.
Films: Vorwärts und nie vergessen, TV documentary, ZDF 2008; Die Welt ist groß und Rettung lauert überall, movie, 2009; Oasen der Freiheit, TV documentary, ORF/3sat 2018.
Music: Libretto for Masque, an opera by Hans Huyssen, world premiere 2005 in Cape Town; opera blog for Der Standard, 2014; keynote address at the 40-year-anniversary of Ensemble Modern, Alte Oper Frankfurt, 2020.
Awards: Adelbert-von-Chamisso-Preis 2000, Prize of the Leipzig Book Fair 2006, Berliner Literaturpreis 2007, Mainzer Stadtschreiber 2007, Würth Prize for European Literature 2010, Carl-Amery-Literaturpreis 2011, Heinrich-Böll-Preis 2017, Honorary Ward of the Austrian Book Sellers for Tolerance in Thought and Deed 2018, Vilenica International Literary Prize 2018 et al.
Ilija Trojanow has held guest professorships in St. Louis, Dartmouth, Berlin and Kassel; he has taught at NYU in New York, the University of Tübingen and the Vienna Film Academy.
His works have been translated into 30 languages.